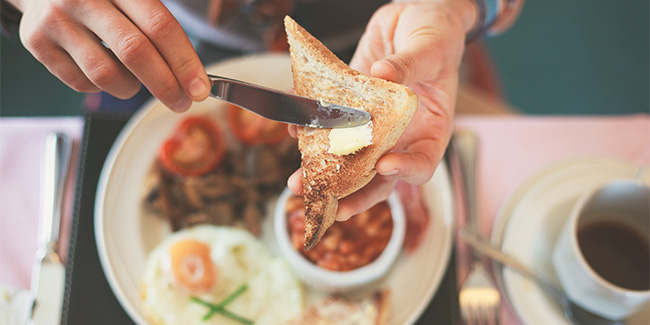 Health experts often talk about the importance and benefits of a healthy breakfast. Do you worry that your breakfast has a lot of fat and calories? Instead of breakfast ideas that you are not sure of, you can turn to healthier alternatives that cut calories and fat from your morning routine and ensure that you keep that weight off.
Here are some healthy breakfast ideas that are easy to prepare and provide the right boost of energy to give your day a head start.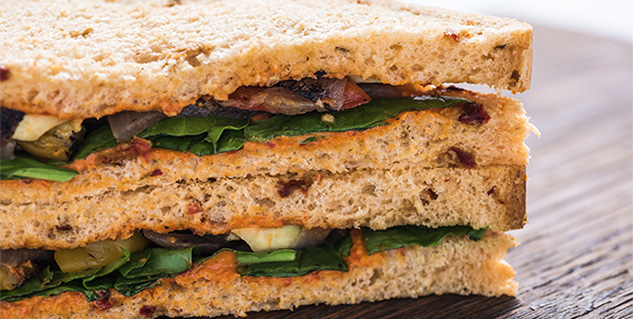 Veggie sandwich

A brown bread sandwich that has tomatoes, boiled potato and other healthy veggies makes an excellent breakfast choice. Veggie sandwich in the morning wil keep you satiated until afternoon. Moreover, you can choose the sandwich filling according to your preference.
Fruit salad

Fruit salad has less fat and calories than more traditional breakfast items such as breads, meats and eggs. It provides you with the essential enzymes, vitamins, minerals and fibre that help metabolize sugars more slowly. Besides, you can couple fruit salad with low to non-fat yoghurt or cottage cheese for a dose of protein.
Idli

Idli (a traditional breakfast in south Indian households) is a healthy and low-calorie breakfast choice. It is loaded with vitamins, minerals and carbohydrates, plus no use of oil or spices makes it a very healthy alternative.
Upma

Upma (a traditional south Indian breakfast dish) is made with freshly cut vegetables and rawa. It takes only 10 minutes to be cooked and works well as a breakfast option when you don't have much time. Add variety of veggies to upma to load it up with vitamins, proteins, carbohydrates and iron.
Poha

Flattened rice takes little time to make, tastes great and makes for a filling meal too. Throw in some peas and veggies to make it more nutritious and remember to use a non-sticky pan so that you use as little oil as possible.
Eggs

No time for breakfast? Turn to eggs. Omelette, boiled eggs, egg sandwich and scrambled eggs are some food items that you can make with eggs for breakfast. These are healthy, especially when accompanied by brown bread and when little oil and spices are used in the preparation.
Daliya (Indian Porridge)

Daliya is a light and healthy dish which makes an excellent breakfast choice. Daliya is used as a cereal with milk and sugar. It contains dietary fibre, protein, carbohydrate, potassium and iron. It can be prepared with almost no effort i.e. within 10 minutes. You can add nuts for taste.
Whole grain cereals

Whole grain hot cereals such as the cream of wheat or oatmeal are excellent for breakfast as they kick start your morning routine. They are loaded with fibre that keeps you full for long, giving you lasting energy.
Breakfast is the most important meal after going 10-12 hours overnight without food, the energy reserves are low and need replenishment. The aforementioned breakfast choices help you get ready for their day.
Image source : Shutterstock