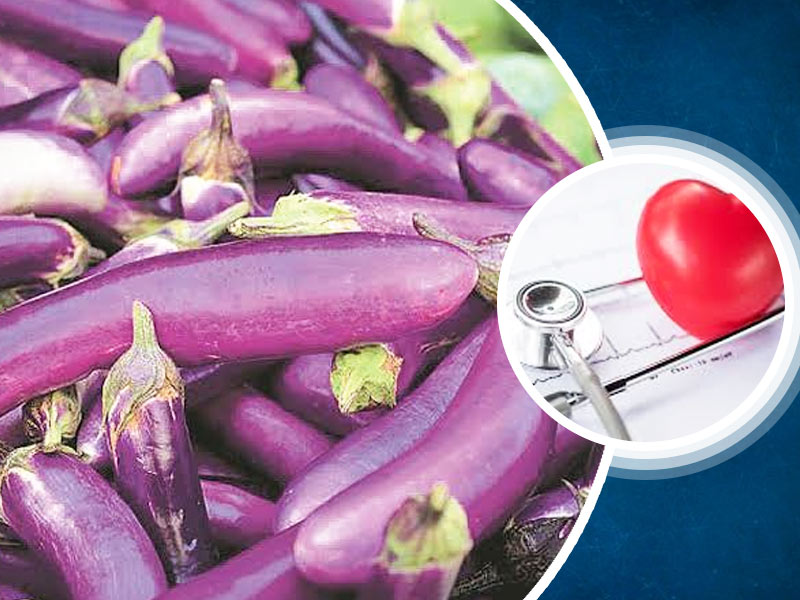 The eggplant, or also called aubergine, is full of nutrients, hence more benefits. It is a high fiber and low calorie vegetable that is included in the Mediterranean diet. We mostly see eggplants that are large and dark purple, but the shape, size, and colour can be different as it is available in both large and small form, and from shades of purple to white or green. When you cut a brinjal open, you will see a meaty white flesh, with a little touch of green or yellow, dotted with small beige seeds. If the inside of an eggplant is brown, the eggplant might have gone bad or stale. Eggplant or brinjal is a nightshade vegetable, similar to potatoes, tomatoes, and bell peppers. It originates from India and Asia, where it is still grown in the wild. Eggplant offers a wide range of health benefits but has some side effects of overconsumption as well.
In some regions, eggplant is mostly referred as the 'King of vegetables' and this name is backed up by proper reasons. It has many health benefits and high nutrition value. Eggplant helps you in making the bones stronger and reduces the risk of osteoporosis. It is also an aid in easing the symptoms of anemia, increasing cognitive function, enhancing heart health, and, even in protecting the digestive system. In addition, brinjal also helps you in losing weight, reducing stress levels, protecting babies from birth defects, and also fighting some types of cancer with its anti cancer properties. Onlymyhealth editorial team spoke to Dietician Arushi Gupta, Associate Dietician, Dayanand Medical College and hospital, Ludhiana, about the health benefits, side effects, nutrition and ways to consume brinjal.
Eggplant health benefits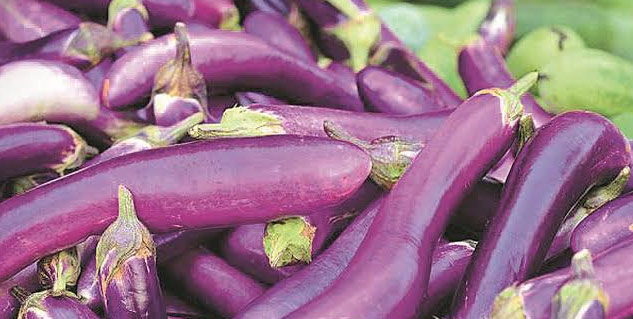 The eggplant is a nutrient dense vegetable that is being used in traditional medicine since thousands of years. In the ancient Indian system of ayurvedic medicine, many experts used white eggplant to treat diabetes and the roots to treat asthma. According to Dt. Arushi, here are the health benefits of eggplant or brinjal:
1. Aids weight loss
As mentioned above, eggplant is a low calorie vegetable and has very less amount of fats present in it. You can easily add it in your diet through juices, pickles, salads or even curries. Therefore, brinjal is also an aid for weight loss and helps in weight management as well. If you are on a weight loss regime, it is adviced by experts to include nutrient dense eggplant in your meals.
2. Good for eye health
It has also been observed in some studies that eggplant is extremely beneficial for eye health. The antioxidants present in the vegetable help in preventing oxidative damage that is also interlinked to poor vision. Eggplant is a rich source of vitamin A vitamin C, that are known to prevent vision damage and also improves your eyesight.
Also read: Eggplant Benefits: Here Are 5 Tremendous Benefits Of Brinjal Juice
3. Improves heart health
Brinjal is a good source of fiber and potassium, and both of them are considered beneficial for cardiovascular health. The fiber present in this vegetable helps in lowering the cholesterol levels, which also results in maintaining good heart health. In fact, it is also has high amounts of B-vitamin and folate, that helps in reducing the risk of having a stroke and heart attack.
4. Has anti cancer effects
Eggplant has anti cancer properties that can help in preventing certain types of cancer. You should definitely incorporate it in your diet as they are rich in many antioxidants as well. The antioxidants help in preventing cancers, including lung, prostate, breast, and bowel cancer. In fact, it also contains a small amount of vitamin D. In some cases, it can prevent certain kinds of cancer. Therefore, if you have been avoiding the consumption of brinjal, then start doing so now. Make sure that you are not allergic to this vegetable.
5. Beneficial for pregnant women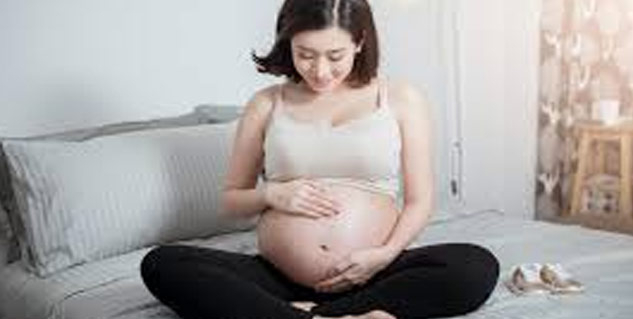 Many healthcare professionals advice pregnant women for the consumption foods high in folic acid or its supplements during pregnancy to improve fetal health and make the mother and baby stronger. Brinjal can provide this element in abundance to your body. Therefore, including this vegetable in your diet has proved helpful during pregnancy as well.
6. Helps in fighting anemia
During and after pregnancy, absorption of iron is significant to prevent anemia. The iron levels in your body should be appropriate for the baby as well. Therefore, good amounts of vitamin C, that are present in brinjal is your friend to absorb iron. It is good both for mother and the baby. Too much iron deficiency in the human body can result in anemia, fatigue and interrupted brain function. Hence, another health benefit of eggplant is that it helps in fighting anemia.
Also read: Understanding the Pranic Value in Food
Eggplant nutritional value
While eggplant is not considered as the most nutritious vegetable, but it surely gives you a good supply of potassium and fiber. Eggplant contains antioxidants such as vitamin A and C, which can help in protecting your cells against oxidative damage. It is also high in natural plant chemicals called polyphenols, which can help cells do a better work in processing sugar if you are a diabetic patient. As per Dt. Arushi, here are the nutritional facts of eggplant or brinjal:
Eggplant (100 grams serving)
Calories: 25
Protein: 1 gram
Fat: 0.2 grams
Carbohydrates: 6 grams
Fiber: 3 grams
Potassium: 229 mg
Eggplant risks
Eggplant or brinjal and other nightshade vegetables have the chemical solanine, which some people believe can increase the inflammation and make diseases such as arthritis even worse. There is no proper evidence that a little amount of solanine in eggplant can worsen the symptoms of arthritis. However, if you notice that the joint pain increases after you eat eggplant, then you should avoid it. In very rare cases, people are allergic to eggplant as well. The allergic reaction can trigger some symptoms such as a rash, swelling of the face, itching, hives, and hoarseness in the voice. The oxalates in this vegetable can also lead to stones in the kidney.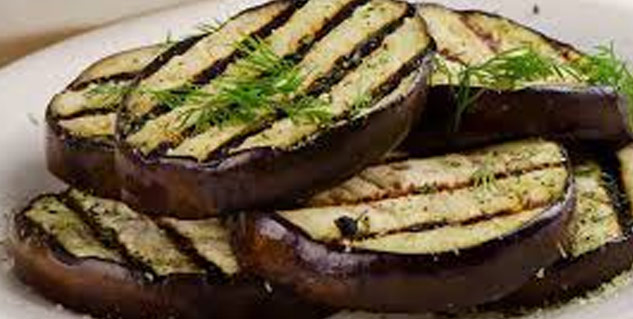 Ways to consume eggplant
Eggplant has a rich and meaty texture inside which brings on a creamy consistency when you cook it. However, eggplant can have a little bitter taste due to some chemicals. Sweating an eggplant basically helps in removing the moisture using salt and some compounds, which then ultimately making the flesh more tender. So, here are some simple and easy ways to consume eggplant or brinjal:
Eggplant stew
Eggplant fry
Roasted brinjal
Baked eggplant
Eggplant burgers
Ratatouille
Vegetable lasagna
Mixed vegetable pickle
So, these were the health benefits, risks, nutritional value and ways to consume eggplant or brinjal by Dietician Arushi. Concludingly, eggplant can be a healthy addition to a wholesome diet that contains a lot of fruits and vegetables. The chemicals polyphenols can give eggplant a bitter flavor that some people might not like. Sweating eggplant and using different seasonings and cooking it with different ways can help. Many people love eating eggplant, but having it comes along with few side effects as well.
Read more articles on Healthy diet