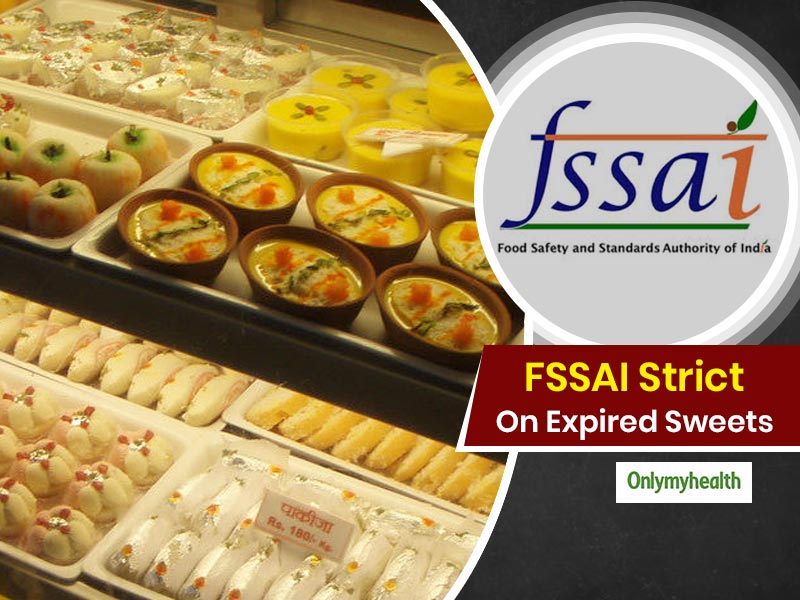 The sweet cravings are something no one can control when it comes to gulab jamun, ras malai or ladoo. They come in a variety of colors, textures, and shapes. When you enter a sweet shop how often do you wonder what all those different sweets are and how are they made? Even though few of them make sweets at home as they are safer, one can also purchase it from an Indian sweet shop while taking a few precautions to avoid falling sick.
Recently, the Food Safety and Standards Authority of India (FSSAI), has issued a notice to ensure food safety. Now, traditional Indian sweet shops would be required to display the expiry dates of loose and non-packaged sweets on the display counter at their outlets, effective June 1. You may soon be able to check the manufacturing and 'best before' dates before buying ladoo, ras malai from your nearest sweet shop.
The Food Safety Authority has received many complaints regarding the sale of stale and expired sweets which pose a health hazard to a person. Pre-packed sweets are mandated to display this information on the labels but now this norm is being made mandatory for loose and non-packaged sweets, too. The FSSAI had issued a guidance note that lists out the shelf life of some of the Indian sweets which are typically made from Indian milk products. For example, The guide recommends the consumption of some, such as rasgulla, badam milk, and rasmalai, within two days of manufacture. Since this will come into effect from June 1st. There are a few steps and precautions you can take as festivals are around the corner.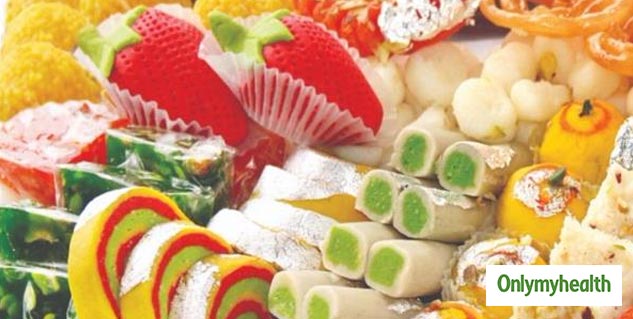 Many sweetmeat shops usually compromise on the quality through adulteration, especially milk-based sweets. Since they are in high demand during the festival, unethical adulterers deliberately add substances that can cause health problems.
The possible adulteration milk and other sweets go through
Some ingredients of sweets such as khoya, varak, ghee, oil, milk, colors, and artificial flavors are added. Milk contains something harmless as water but could also contain chalk, urea, soap, detergent and chemical whiteners. Khoya contains paper and starch. Ghee could even contain animal fat or vanaspati.
Also Read: Is Drinking Turmeric Milk At Bedtime Healthy? Know From Celeb Nutritionist Rujuta Diwekar
Ingenious ways to check for adulterations
Here are few check-points that can help you check which mithai is adulterated or unadulterated:
Some sweets have vark (silver covering) on top of them. There are adulterations even in vark with aluminum being used. To confirm whether the vark contains aluminum, rub some of it between your fingers and if it doesn't disintegrate easily and rolls into a ball, then the chances are, it is aluminum and not silver.
Before buying any sweet in bulk, taste or smell sweet. If there are a musty smell and sour taste then they are stale.
Mostly, food items like paneer, khoya, and milk are adulterated with starch, which is used for giving out a thick, rich texture to sweets. One can check the presence of starch by mixing a small sample with water and boiling it. Once cooled down, add two drops of iodine in the solution and if the solution turns blue, then it has been adulterated.\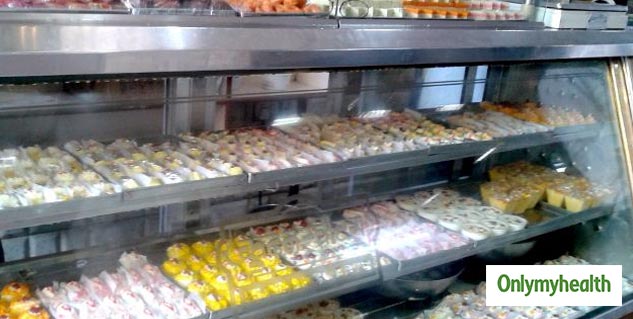 Some sweets add milk which is mostly water. To check it, try putting a drop of the milk on a polished slanting surface. If the milk flows slowly and leaves a white trail behind it, then the milk is pure. Whereas, the adulterated milk will flow immediately without leaving a mark.
To check ghee, one can use this simple method by heating a teaspoon of ghee in a pan. It's pure ghee if the ghee melts instantly and turns dark brownish. If it takes time to melt and becomes yellow, then they may be adulterated. You could also test by pouring some ghee on your palm and check if it melts instantly or not.
Buying the right sweets
Looking out for FSSAI logos and license number is the first and the foremost thing while buying packaged sweets.
Consumers should also check the expiry date, batch number, list of ingredients, nutritional information, for selecting the right foods.
If you want to make sweets at home, make sure to purchase the raw materials from a reliable store that has an FSSAI License.
Purchase traditional sweets from a trustworthy shopkeeper and ensure that they meet the basic hygiene standards of the sweet shop that is maintained and clean.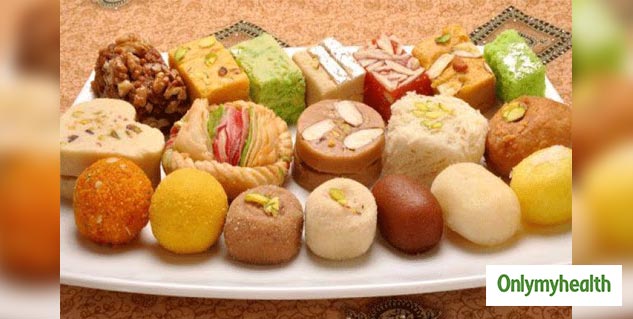 The potential risk of consuming adulterated sweets
Eating adulterated sweets cannot be neglected in health. Even a small bite of such sweet can cause harm to the body. Eating sweets that are high in saturated fats raises the level of cholesterol in human blood. High levels of LDL cholesterol in the blood can increase the risk of heart problems and stroke. Consuming a high amount of aluminum can cause brain and bone disease. Adding food colors used in sweets can cause allergies and if taken for a prolonged period, they can be harmful.
Be sure of what you are buying and consuming. Choose a trustworthy mithai shop considering these methods to save yourself from food poisoning.
Read More in Healthy Diet