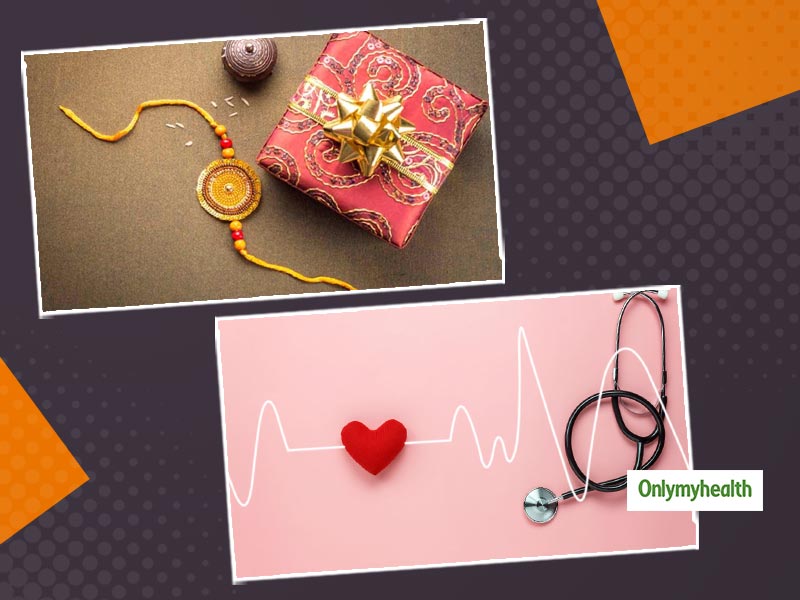 "There is no other love, like the love of a brother." A brother-sister relationship couldn't have been defined better. The love between a sister and brother is weird and has no comparison. They're always fighting, always hitting and annoying each other. But at the end of the day, when no one is watching, they pardon each other. A festival like Rakshabandhan gives you a chance to revive and put into words all the promises that you silently make to your sister- to protect her, to love her and to be with her through thick and thins of life. And going by the tradition, you have to gift her something when your sister ties that pretty little thread on your wrist. Jewellery, perfumes and clothes are passé. This year, let health and wellness be your rakhi gifts for your sister. Here are a few rakhi gift ideas that will make your sister look prettier than ever and remain healthy so that you two can spend more time fighting and loving each other.
Yoga Class Membership
Yoga will prove to be a complete workout for your sister's mind, body and soul. It won't just calm her mind, but also will make sure that she remains fit and flexible. An hour of yoga is enough to keep her feeling fabulous throughout the day. Several yoga studios are opening up at various places these days – from open gardens to indoor classes, and you can gift your sister a yearly or monthly membership depending on your budget.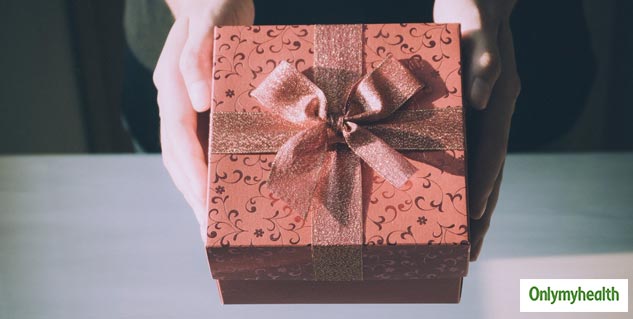 Organic Products
They are a rage these days, and your sister will be delighted to receive them. The various brand offers organic vegetables to makeup these days; all you have to do is pick up a natural gift set. They are free from chemicals and do not cause any side-effects. It could be organic flavour tea, cosmetic set or even toiletries. Pack it well, and you are good to go. Trust us, and you will be appreciated for such a thoughtful Raksha Bandhan gift idea.
Also Read: Festive Special Recipes: Make These Low-Calorie Almond Sweets
Foot Massager
We bet you never thought of it as a rakhi gift for your sister. But think of it this way- after a hard day of work or college, a foot massager can help her take the stress away and help her relax. She will thank her stars for getting a gift like this instead of a dress or some earrings. Though it could be a little on the expensive side, it will last her a long time, and she would thank you every time she uses the foot massager after a tiring day. Wouldn't you love that?
Fitness Books and DVDs
Fitness begins at home. And a set of fitness books or DVDs which will help her start her daily fitness routine. This could come in handier if she is someone who doesn't have the time to or doesn't like to go to the gym. With this gift, she can do her workout right in the comforts of her living room with the help of self-help guides and videos.
Also read: The Usefulness Of Buttermilk For Skin And Hair Problems
LASIK Surgery
If your sister wears glasses, how about gifting her a LASIK surgery this rakhi? Well, it is the perfect solution for her apprehensions for her vision and looks. A 10-minute procedure will get them freedom from their glasses and contact lens. You can gift them a doctor's appointment with an ophthalmologist and pay for the process after the necessary tests are done. A fabulous one that is. High five!
Relaxing Vacation
Another fantastic rakhi gift for your sister is a trip where she can laze around and get pampered far from her otherwise hectic life. Please don't be worried about her safety; make sure you get her an excellent travel package which ensures picking and dropping her off to the hotel. Even a weekend getaway somewhere close is good enough.
Also Read: Delicious and Healthy Stevia-Sweetened Recipes
Self-defence Classes
In these uncertain times, it is natural for a brother to be worried about his sister's whereabouts and safety. Every woman needs to know a few self-defence tips to defend her if required. So, why not get her enrolled into a self-defence workshop which will be useful for her in the long run even when you are not around to protect her.
Fitness Wearable and Tracking Devices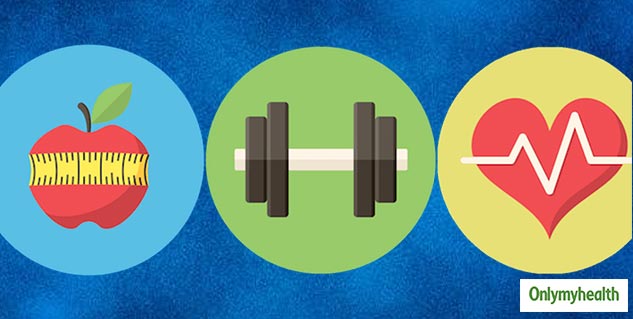 This is one of the best rakhi gifts for sisters. Gadgets are not boys' thing anymore; women enjoy cooling devices too that make their lives easier and healthier. These days, there are several fitness trackers and wearable in the market which help track your progress, heart rate, overall health, etc. If your sister is someone who works out regularly, she will surely appreciate this gift.
Conclusion: Now, that we have provided you with the of healthiest rakhi gifts for your sister, pick one and get going to the market to check out the best options available. After all the big day is soon approaching, and you don't want to be late to see that smile on her face when she unwraps that thoughtful present.
P.S. Happy Rakshabandhan!
Read more articles on Miscellaneous