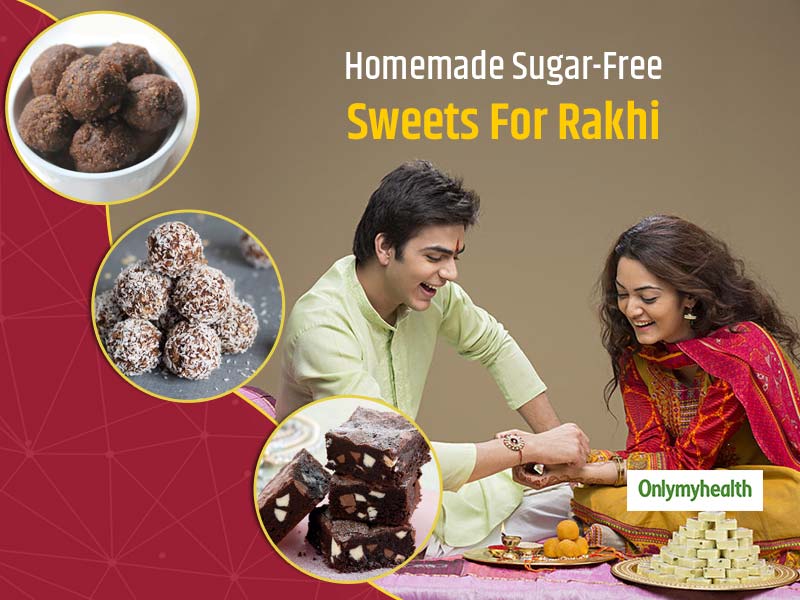 For guilt-free sweet indulgence this Raksha Bandhan, try these homemade rakhi sweets with no sugar.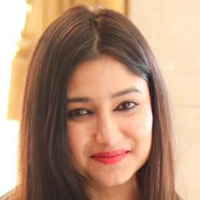 Healthy Diet
Reviewed by: Swati Bathwal, Dietitian and Diabetes Educator
Published at: Jul 30, 2020
Written by: Chanchal Sengar
We are celebrating Raksha Bandhan 2020 amidst a pandemic. The festive fever might not be as it used to be before but you can definitely take your celebrations to a level up with these healthy, no-sugar homemade sweets. Even diabetics can indulge in these as these have only natural sweeteners. It is not wise to consume market-bought sweets due to the risk of Coronavirus, Onlymyhealth is concerned about the health of our readers and therefore we reached out to Dr. Swati Bathwal, a renowned Dietitian to share some of her healthy sweets recipes. Let us have a safe and healthy Raksha Bandhan.
Fudgy No-Bake Brownies
Ingredients Required
1 cup walnuts
220gm gm pitted dates
110gm almond butter or peanut butter
50gm cocoa powder
38 gm crushed pecans or cashews or almonds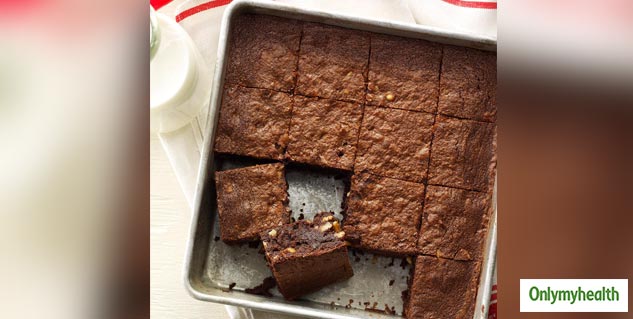 Preparation Method
Grind all walnuts and dates in a food processor until finely ground. Add the almond butter or peanut butter and process until well mixed.
Add cocoa powder and pulse to mix well.
Transfer brownie mixture to an 8 inch /20 cm square baking tin.
Try to use a parchment paper as a lining it makes it easy to remove the brownies.
Use fingers to press the mixture evenly into the tin.
Once the brownies are pressed into the tin, sprinkle the top evenly with the crushed almonds or pecans or cashews, pressing them into the top of the brownies.
Cover and refrigerate for at least 1 hour before cutting into squares.
Chocolate Ball Recipe
Serves- 10
Calories- 260
Ingredients:
1 cup walnuts
1/2 cup pumpkin seeds
1/4 cup cocoa or carob powder or chocolate powder
1 cup fresh pitted dates (approximately10)
Coconut for rolling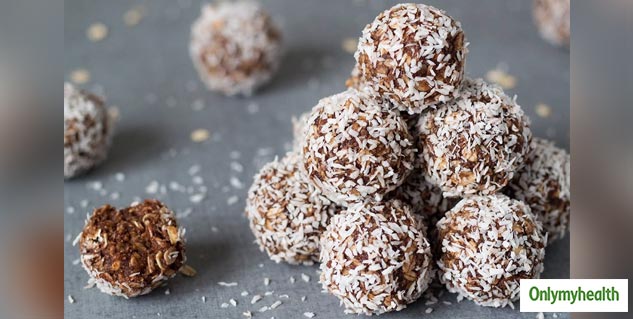 Preparation Method:
In a food processor, combine walnuts, pumpkin seeds, cocoa and protein powder.
Process until combined and walnuts and pumpkin seeds have broken up.
Add the dates and process again so that the mixture starts coming together into a ball.
Add a touch of water (1-2 tbsp.) if you need to so that the mixture comes together.
Roll mix into balls and then into coconut.
Refrigerate for 15 mins to set.
Keep refrigerated for up to 2 weeks.
Ragi Oats Ladoo
Ingredients Required
1 cup oats flour
1 1/2 cup ragi flour
15-20 dates
1/3 cup milk
1/4 cup white sesame seeds
1 tsp green cardamom powder
Cashew nuts
1 tbsp ghee
Preparation Method
In a pan, add ghee and lightly roast oats flour.
In another pan, add some ghee and roast ragi flour.
Mix both roasted flours and heat on low flame.
Make dates paste by blending them into a grinder. Add the paste in the flour.
Now add cardamom powder to it and roast for 2-3 more minutes.
Transfer the mixture to a plate and let it cool down.
Add chopped dates, sesame seeds and milk to the mixture.
Mix everything with your hands to form a dough.
Now make laddoos and add cashew on top.
Your healthy ragi and oats laddoo is ready.
This Raksha Bandhan, try these healthy yet lip-smacking sweets with zero sugar. These are best if you have diabetics at home. Also, you can indulge in them guilt-free.
Read More in Healthy Diet