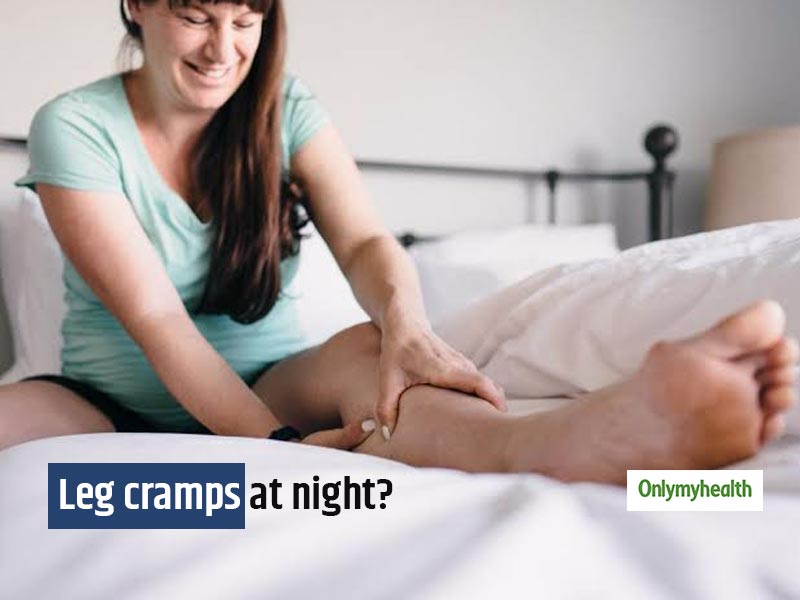 Many people experience trouble in sleeping die to longing Leg Cramps at night. Here are the causes and treatment for the same. Read on.
Having trouble while sleeping can disturb your whole schedule. It gets difficult to work or do anything if you are sleep deprived. Well, one major reason for getting unsettled at night is leg cramps. Leg cramps are very sudden and can occur and relieved in a second. There are absolutely no warning signs of leg cramps. It can be intense as well as mild. The pain is difficult to hold up with but is mostly harmless to your body. The muscle pains arise mostly in the feet, calves and thighs. A cramp can also tighten your legs uncontrollably. Leg cramps are very common and they mostly occur at night. In this article further, you will get to know about the causes and treatments of leg cramps.
What causes leg cramps at night?
Leg cramps at night mostly occur because you are inactive at that time as you are asleep. These cramps may occur frequently, but may also happen once a year in some people. Leg cramps at night can keep you awake and you might feel some difficulty in sleeping, with a sore feeling. Older people have a higher tendency of getting leg cramps. The causes of leg cramps at night are:
Sitting for a long time
Inadequate sitting posture
Exerting the muscles
Working or standing on concrete floors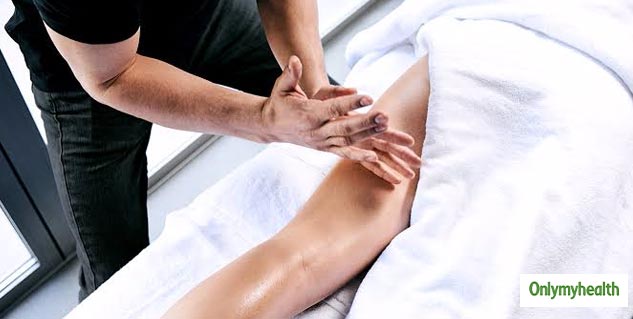 Some other causes of nighttime leg cramps are:
1. Side effects of some medications
There are some medicines or drugs that may have side effects on various individuals. These medications can also become a reason for causing leg cramps at night.
2. Tendons shortening
Tendons are the connection between your bone and muscles. These tendons have a tendency of shortening naturally over time. They can also result in muscle cramping.
3. Pregnancy
A mother carries the weight of a baby along with her own body. Therefore, pregnancy can also be a reason for leg cramps along with swollen feet. During this time, you should not exert your muscles.
Also read: Home Remedies For Muscle Relaxation: Try These Tips To Fight Off Aching Muscles
Leg cramps treatment
Nighttime cramps are not serious but can be very painful. There are many ways that you can use for leg cram treatment. Here are some things that you can do relieve leg cramps:
1. Drink enough fluids
You should stay hydrated always as water helps in a lot of functions of your body. If you get cramps at night, intake of fluids can be a big help. Fluids regulate the muscle function that can ease your pain.
2. Stretch your legs
If you already know that you have been facing the problem of nighttime leg cramps, you can take preventive measures too. Try stretching your calves and thighs before going to bed. It may reduce the effect of cramping. Even when you're experiencing a leg cramp at night, stretching can prove to be beneficial.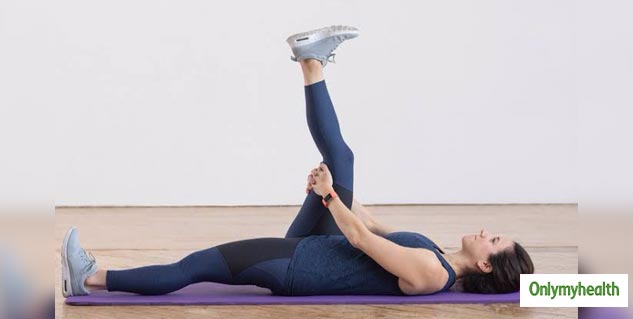 3. Change your footwear
Another way to treat leg cramps is changing your footwear. Poor sole footwears can induce nerve and muscle problems in your feet and legs. You feet should feel a comfortable and soft footwear to avoid this issue.
4. Pickle Juice
You can also drink some pickle juice to get a relief from muscle cramps. According to some researches, pickle juice gives out a reaction to your nervous system that stops cramps.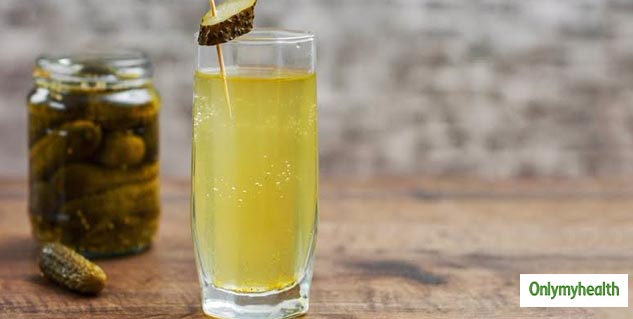 5. Try sleeping in a different position
Changing your sleeping position can also help you in dealing with leg cramps. You should surely avoid sleeping in positions in which your feet are pointing downwards. Try sleeping on your back with a pillow behind your knees.
6. Massage your legs
You can also try massaging your legs with different oils. They can make you feel relaxed and relieved. Massaging can open up your muscles and nerves, to make them more active. This will decrease the chance of having leg cramps at night.
Read more on Miscellaneous