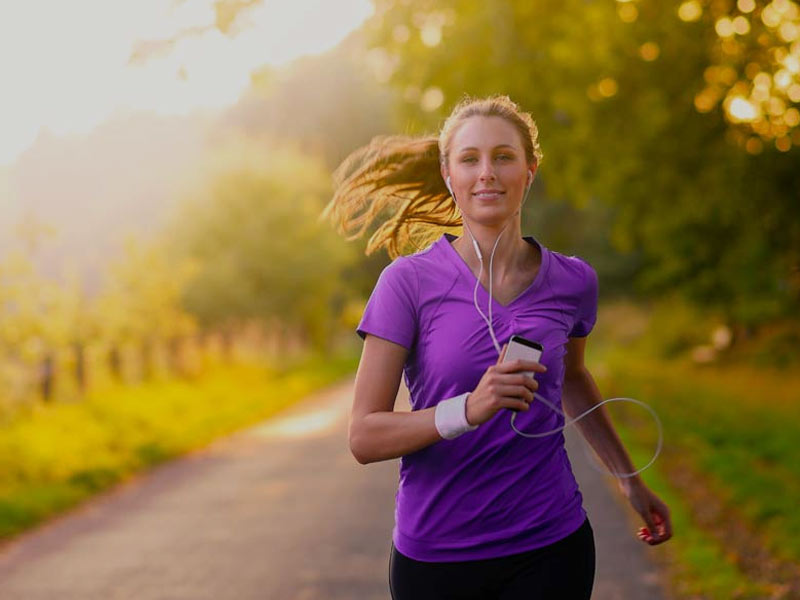 Running is one of the easiest and impactful exercises that put the whole body at work. It does not just exercise your legs but also your hands and overall muscles of the body. Many people prefer running or jogging over gymming for everyday workouts. And while the benefits of running are known to one and all, here we will tell you something that is recently discovered. When you are feeling low or mentally drained, do not skip your daily run but listen to music while running. This is found to be effective in combating mental fatigue to make you feel refreshed and energised again. Find more details inside.
Running is effective but when you are mentally fatigued, you may not yield better results from it. This can be disheartening for athletes because their performance is affected. There is one simple solution to boost performance and combat mental fatigue- tune in your favourite music while running. The Journal of Human Sport and Exercise published this study that explains how music can relieve stress and brain fatigue to improve physical endurance and performance.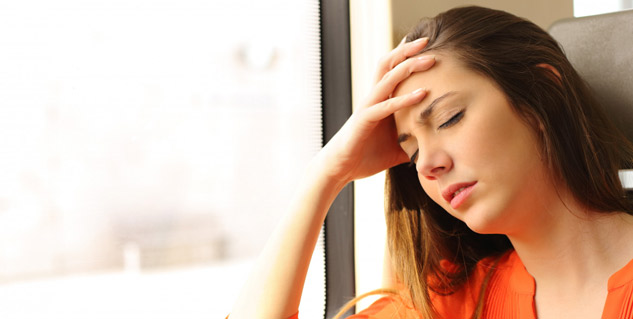 Also Read: Here are 7 Science-Backed Reasons Why You Should Meditate With Music
Benefits of listening to music while running
A research team from the University of Edinburgh conducted this study to analyze the effect of music on running performance. They organised interval running capacity tests to see how athletes perform when they are mentally fatigued vs. When they are not. The participants were asked to complete a cognitive test before a high-intensity exercise to make them mentally fatigued. The research team analysed results in two cases- one with music and the second without music. Participants were asked to select a playlist of their own with mostly motivational songs.
To investigate the effects and what kind of music helps in beating mental fatigue, the research team asked participants about the songs they chose, their rhythm, beat, melody, tempo, etc.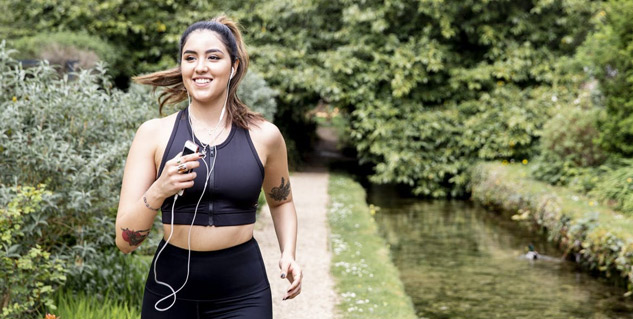 Also Read: Listen To Music Daily And Keep Your Heart Healthy
Music helps beat mental fatigue
One of the researchers Dr Shaun Phillips from the University of Edinburgh said, "Mental fatigue is a common occurrence for many of us, and can negatively impact many of our day-to-day activities, including exercise. Finding safe and effective ways to reduce this negative impact is therefore useful. The findings indicate that listening to self-selected motivational music may be a useful strategy to help active people improve their endurance running capacity and performance when mentally fatigued. This positive impact of self-selected music could help people to better maintain the quality and beneficial impact of their exercise sessions."
Thus, it can be concluded that music helps in improving performance. If you are feeling mentally drained, you must try this music therapy as it helps in regaining lost concentration and endurance.
Read More in Latest Health News