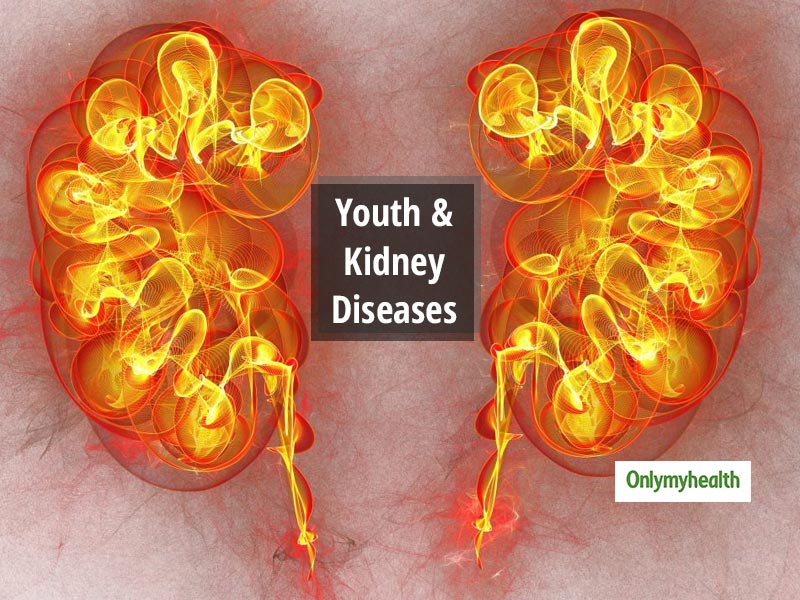 Young adults often live a face-paced life which involves snacking on unhealthy food and forming an addiction to excess alcohol consumption, smoking and other substance abuse. As a result of these habits, many are being diagnosed with diabetes and hypertension, adding to the causes that lead to kidney failure. Similarly, obesity is a global epidemic in young adults and is a potent risk factor in the development of CKD. The kidneys of a person suffering from Chronic Kidney Disease (CKD) are unable to function as normal healthy kidneys do, i.e. they are unable to flush out excess fluid and waste from the bloodstream effectively. And thus, the loss of kidney function leads to the accumulation of fluids and waste in the blood resulting in kidney failure. As youngsters are increasingly becoming prone to such diseases that were once considered problems of 'old-age', it is recommended to make specific lifestyle changes, commencing the early years of adulthood.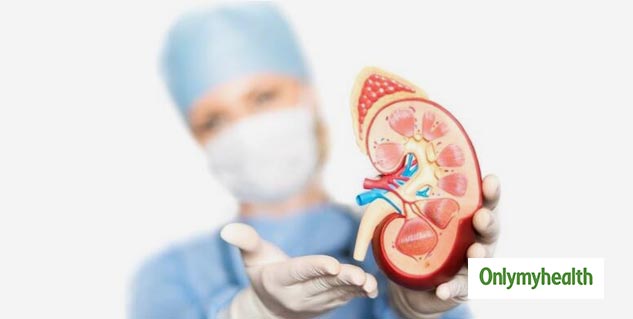 Also Read: Autoimmune Hepatitis In Chronic Kidney Disease: Know-Why Prevention Is Better Than Cure
Dietary Modifications
It is essential to watch what you eat and drink from time to time as most of the younger generation tend to have junk food, deep-fried and packaged foods quite often. Therefore, it has become a necessity to make certain dietary modifications and opt for a balanced diet that ensures you get the right quantity of vitamins, minerals, proteins and calories in every meal. If you are in the early stages of CKD, you may have a few limits and restrictions on what you can eat; however, this dietary approach works easy on the kidneys.
Avoid high sodium intake and excess sugar
Avoid alcohol consumption and smoking
Home-cooked meals are preferred
Drink plenty of fluids in the day unless you are already diagnosed with CKD and require to limit fluid intake

Hypertension
Hypertension, also known as high blood pressure, does not have visible symptoms but is a common problem among many young adults today. It is usually caused by lack of physical activity, stress, high intake of salt, sleep apnea etc. which show symptoms but gradually end up affecting various parts of the body. This, along with a sedentary lifestyle, steadily damages kidneys and heart, which can also turn fatal. Make sure to follow the medication routine as prescribed by your doctor.
Control Diabetes
Diabetes is the most common form of kidney failure that can either be a genetic condition or due to the unsupervised intake of excess sugar and processed or canned food. Foods that should be strictly avoided or consumed in moderation are soft drinks, chocolates and other sweets and tinned milk. If you are diabetic with diagnosed kidney disease, follow the regime recommended by your nephrologist.
Get enough sleep
Many of the body's processes follow a rhythm also known as the circadian clock that is based on regular sleep-wake cycles. Sleep deprivation or disorders can lead to a more rapid decline in kidney function. Young adults often have disrupted sleep patterns due to stressful work and study schedules which causes them to short sleep or fragmented sleep cycles. Therefore sleeping on time and waking up early is a necessary lifestyle change that must be implemented in youngsters to avoid a comprised functioning of the kidney.
Exercising regularly
Desk jobs, coupled with long working hours, often mean limited body movement leading to stiffness, lethargy and binge eating. To avoid unnecessary kidney complications, youngsters need to keep their body active by either playing a sport or working out at least four times a week.
Also Read: Here's How Can You Lose Weight By Jogging In The Morning
Exercise keeps the body strong and healthy, builds muscle and keeps body weight in check. It also helps control blood pressure and relaxes the mind of any stress focusing just on that particular activity or movement.
With inputs from Dr Anurag Singh, Consultant Nephrologist & Transplant Physician at NephroPlus Dialysis Center at Saket Hospital, Allahabad~
Read more articles on Other Diseases