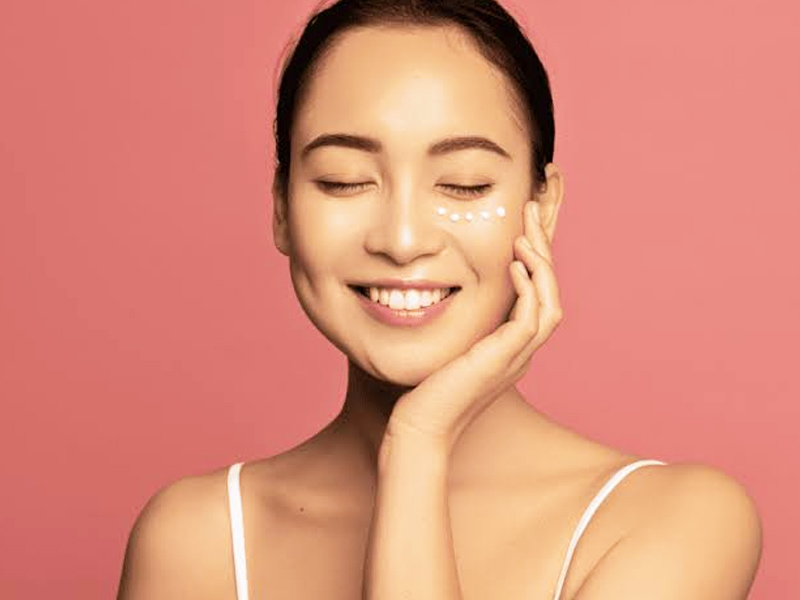 Maintaining a skin care routine is an important aspect of life, just like looking after your health and well being. However, some environmental factors and stimuli such as heat, sweat, among others can make it difficult for us to have a flawless skin. A well toned skin requires strict skin care regimen which should be followed everyday. This includes applying skin friendly home remedies, taking healthy diet or visiting the dermatologist to treat any skin conditions. Have you ever observed the skin of a Korean? It is radiant, shining and active looking, mostly without any marks or acne. What is the secret behind that? Let us dig more into it. Keep reading to know about the 10 step Korean skin care routine for flawless skin.
10 Korean skin routine steps
From deep cleansing to exfoliating, each step plays a major role in your skin care routine. K-beauty is gaining popularity everyday all over the world. It is a simple concept of modern multilayered ways which uses various products like serums and sheet masks. Here are the 10 Korean skin routine steps:
1. Oil based cleanser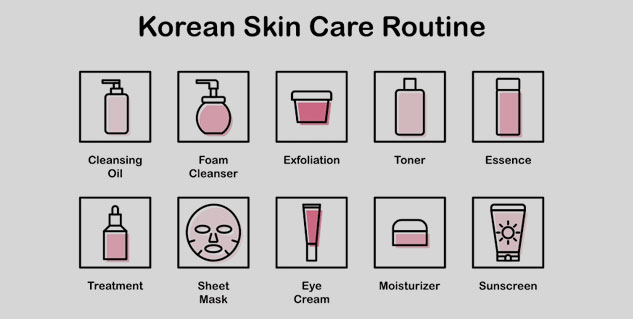 The initial step in the 10 step Korean skin routine is to use an oil based cleanser. A number of cleansers are used on the face in this routine, and the first one should be oil based. This cleanser effectively helps in eliminating all the impure substances, dirty pores. In fact, it also protects the good bacteria on the lipid layer of the skin.vOil can play the role of a powerful cleanser for your skin. To make your skin glow and acne free, cleansing is an important step. However, do not apply too much oil based cleanser on your skin. Gently rub small amounts in circular motions on your face.
2. Water based cleanser
After applying an oil based cleanser, one has to use a water or foam based cleanser on the face. It helps in getting rid of the dirt and sweat collected in pores of the skin. Double cleansing will clear away all the impurities on your skin thoroughly. This cleanser also prepares you for further skin care steps by removing all the impure substances that are bad for your skin. You can take this cleanser and gently rub it on your face. Make sure than you use a pH balancing cleanser for this step.
3. Exfoliate
Exfoliation is also an important part of most skin care routines as it can help in getting rid of skin pores and dead skin cells. You should apply an exfoliator that suits well on your skin type, otherwise some exfoliators can cause pimples, redness and irritation on the skin. Exfoliating your skin can help in making your skin brighter and even. It also helps in tightening and improving the texture and of your skin. Apply a scrub gently on your face in circular motion and then wash it off within a few minutes.
Also read: Skincare From Scratch: Use Leftover Food Items To Make DIY Face Masks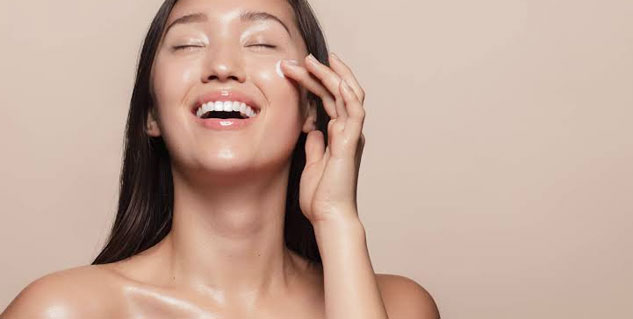 4. Use a toner
A toner mainly helps in removing any left-over dirt from your face after using the cleanser, if there is any, and it also balances out your skin's pH levels. But, toners can make your skin feel extremely dry and tight, as it takes off all the oil. And, avoid using alcohol-based toners on your skin. In addition, now antioxidant loaded toners with anti inflammatory properties are available in the markets with more added benefits. It can moisturize and hydrate your skin even more. Just take a few drops of your toner on your fingers or cotton ball and tap it gently into your skin.
5. Essence
What is an essence? It is a modern skin care product that is basically a water-based amalgam of serum. It can be applied to brighten the skin. It helps in evening out the time of your skin and making it look radiant, by treating hyperpigmentation. An essence is the most important part of a Korean skin care routine. It contains many beneficial hydrating and skin friendly ingredients. Just take a few drops of an essence product and apply it on your face using fingers. Just pat gently, especially on the areas with acne or pimples.
6. Apply face serum
After using a toner, the skin gets dry and tight. Well, that's when a face serum can help you out. The next step is to apply a face serum or ampoule to restore the hydration of your skin. A serum can help in fighting many skin care problems including signs of ageing, hyperpigmentation and dryness. The skin will feel more clear and soft after this step. Take a few drops of serum on your fingers and pat it gently on your face.
Also read: Natural Skin Care Tips For Flawless Skin: How To Make Vitamin C Serum At Home?
7. Sheet mask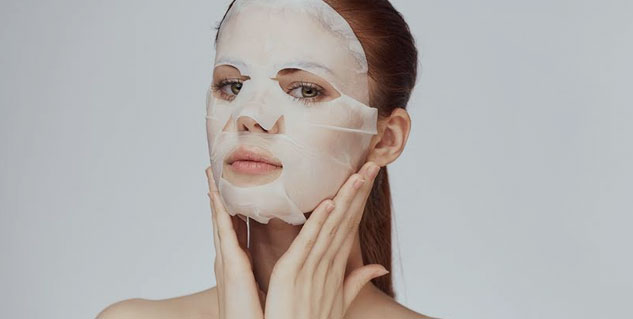 Sheet masks are soaked in serum and are loaded with essential vitamins and minerals. Fcae masks help in hydrating your skin and makes it softer than ever. Sheet masks are mostly of an average size of a face. Apply it on your face and pat a little over it majorly around the mouth and nose. Let it stay for around 25-30 minutes. Sheet masks help in rejuvinating the skin and suits on almost all the types of skin.
8. Eye cream
The area around your eyes is prone to getting wrinkles and other signs of ageing easily. It is the most sensitive part on your face. Using an eye cream around your eyes can help in hydrating the skin. Eye creams have beneficial ingredients that help in making your skin healthy. Take a small drop of eye cream on your finger and tap it on the skin under your eyes. It will also help in soothing and hydrating that area of your skin.
Also read: Lockdown Skin Care Tips: 15-Minute Beauty Routine For Glowing Skin In Summer
9. Moisturising
Moisturising is one of the best and important steps of any skin care routine, including the Korean skin care guide. You can apply moisturizer to lock up the nutrients in your skin. Moisturising can help in rejuvenating and hydrating the skin. Moisture helps in making your skin look young, nourished, active, shiny, and healthy. In fact, moisture cal also help in preventing wrinkles as well.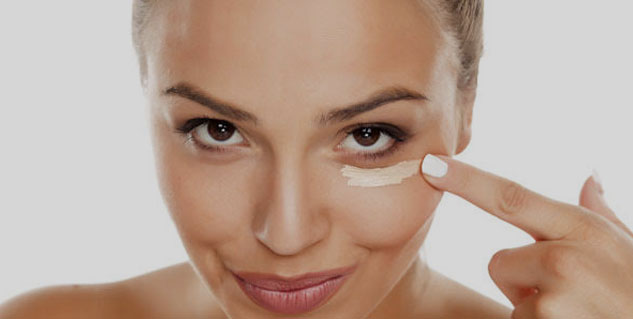 10. Apply sunscreen
The last step of this 10 step Korean skin care routine is applying sunscreen on your skin. It helps in preventing harmful ultraviolet (UV) rays from affecting your skin. In addition, sunscreen has beneficial properties that can protect your skin from DNA damage and tanning. Sunscreens are easily available in the markets and on stores online.
Read more articles on Skin care