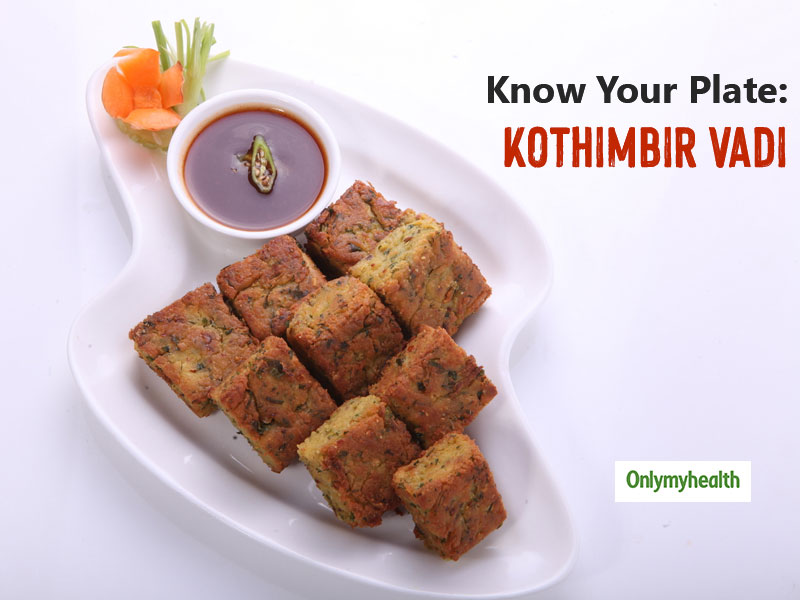 Kothimbir Vadi is a healthy Maharashtrian snack that requires a lot of oil. Know the calorific value of this healthy snack
Imagine on a lazy day, you get to eat something tasty, healthy and quick to prepare in the comfort of your home. It will be a dream comes true, right! Kothimbir Vadi is the perfect dishes for such days. Originated from the popular state Maharashtra for its beauty and cuisine, Kothimbir Vadi is the perfect example of healthy snacking.
Maharashtrian cuisine has wheat, rice, jowar, bajri, vegetables, lentils and fruit as the basic dietary staples. Each dish has a hand in defining what the state is all about. Kothimbir Vadi is a crispy fritter which is they are the answer to all our urgent and anytime hungry cramps as and it gives you freedom from guilt eating. Just by following few easy steps mentioned below you will have crispy, steaming hot vadi on your plate.
Preparation time: 5 minutes
Cooking time: 15 minutes
Serves: 4
Ingredients
Chopped coriander leaves 2 cups
Besan/ chickpea flour 2 cups
Turmeric powder ½ tsp
Red chilli powder ½ tsp
Garlic 2 cloves
Sesame seeds 1 tbsp
Roasted cashews or peanuts (optional) ¼ cup
Water 11/2 cups
Gemini Rice Bran Oil
Hing a pinch
Salt as required
Also Read: Know Your Plate: A Bowl Of Coconut Fish Curry Guarantees Fewer Calories and More Taste
Preparation
This recipe can be made both in a steamer as well as a microwave. You can choose the option that suits you well. Mix all the ingredients in a bowl to form the batter. Remember not to pour all the water in one go.
Microwave Method: Grease a microwave-safe steamer or container with oil on all sides. Add the batter and close it with the lid. Microwave for 6 minutes or till the batter is cooked. To check if it is done, insert a knife or skewer and if it comes out clean you can take out the mixture from the oven. Keep it aside.
Stovetop Method: Pour water into the steamer (or idli maker). Grease the dish of the steamer with oil. Pour the mixture in the steamer plate and leave on high heat for about 20 minutes. Rather than pouring the mixture as is, you can also make a soft dough and shape the vadi in small rolls/ squares (any shape of your choice). Once done, take the steamer plate out of the steamer and keep it aside.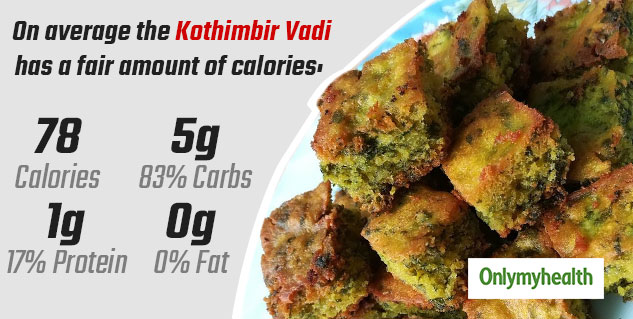 Once it is cool, cut it into desired shape- square, diamond or rectangle. Heat oil in a pan and shallow or deep fry till Vadi is crisp on all sides. Serve hot with tomato ketchup or mint chutney.
Also Read: Know Your Plate: A Plateful Of Sarso Ka Saag And Makki Ki Roti
Activities that will help you to get rid of these calories and free your mind from the eating guilt.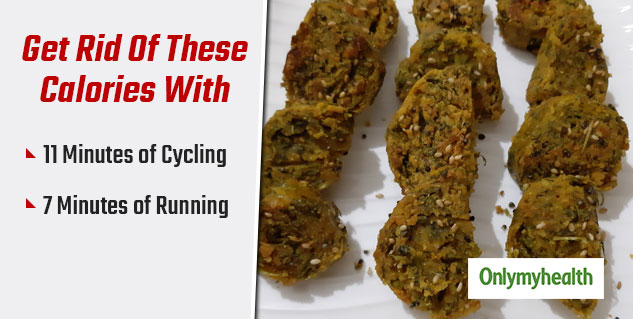 While eating or preparing anything the first question that pops in our head is, what I am eating is healthy or will it increase my cholesterol level? The answer to this question is to ensure that you consume oil which boosts your good cholesterol and reduces bad cholesterol. Studies indicate that 72% of Indians are low on good cholesterol. Cholesterol is undoubtedly a major concern in everyone's life. With a plethora of cooking oil brands available in the market, each claiming to be better than the other, you must make an informed choice.
(With inputs from Ms Rachna Chhachhi, Cancer Nutrition Expert & Brand Ambassador Gemini Rice Bran Oil).
Read more articles on Healthy Diet