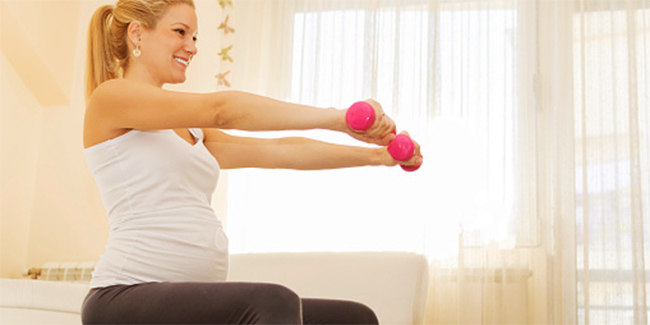 You want the best for your baby and your preparation to provide your baby the best should not wait until the baby is born but it should begin even before you have conceived.
You want the best for your baby and your preparation to provide your baby the best should not wait until the baby is born but it should begin even before you have conceived. Sounds unnatural? Well, the best of gynaecologists in the books will advise you start way before conception to ensure the baby enjoys optimum health.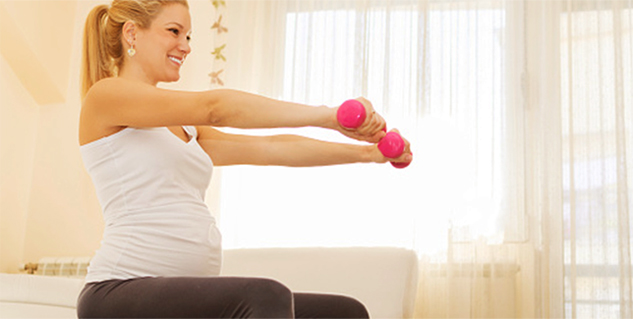 Here are a handful of tips to prepare your body for 9 months of the baby's development.
Give your diet a thorough clean up
Pregnancy is not the time for you to gorge your favourite street food whenever you like. Neither is the time before it. The first thing you must do to prepare for the crucial period is to cleanse your diet. The healthier you start to eat, the healthier your baby will be. Count on organic, GMO-free, hormone-free whole foods that will nourish you. Replace carbohydrates with fresh vegetables and fruits.Research suggests that eating a diet rich in protein and low in fat increase the chances of conception (1).


Maintain your weight
Studies reveal that maintaining an optimal weight is very much helpful in conception (2). Girls having low or high body weight ovulates less frequent, i.e. they may not release an egg every month in their cycle. This could be a possible reason why you are unable to conceive. So it is crucial to maintain your body weight for quick and easy conception.


Cut your communication with toxins
Smoke, excessive sugar, pollution, harmful chemicals, etc., that you earlier were oblivious to should now stop entering your system. Exposure to toxins on a daily basis can cause problems associated with brain and nervous system in your baby or increase your baby's chances of developing them in the future.
Keep your uterus warm
It is said that a warm uterus is a fertile uterus. You can keep your womb warm by eating warm foods such as lentil soups, brown rice, stir-fried veggies, etc. But, always consult your doctor for a customised diet recommendation.
Take enough folic acid supplements
Experts recommend 400 iu of folic acid at least three months before conception to prevent neural tube defects. If you have planned to conceive sooner than six months, get on your folic acid pills starting today or tomorrow. The sooner you are on folic acid the betterit is.
De-stress
One of the most common reasons why women have a hard time conceiving or carrying a baby is stress, which boosts cortisol levels, thereby suppressing ovulation and decreasing sex drive and sperm count. Besides, stress can also constrict blood flow. You can easily beat stress by practicing yoga, through massage and exercise, etc.
Be positive
You may think pregnancy will make you look older or weaker and such thoughts may scare you to the point of making it difficult to conceive. Remember that your mind is quite powerful and it has the ability to drive your body the way you want it. So, instead of pushing it to never let you conceive successfully, try and tell it that it is strong and healthy for pregnancy.
Get acupuncture
Acupuncture can prepare your body for pregnancy (3) by improving ovulation so that you produce better quality eggs, regulating hormones so you have more follicles, increasing blood flow to the uterus so that the wall of the uterine lining thickens, improving success rate of IVF and relaxing you so that your stress levels are minimal.
Take care
Often times, mothers-to-be take care of themselves better when they are pregnant for the sake of the child. But, you must start taking care of yourself even before you are truly pregnant. This is achievable by assuming that you are already pregnant.
Image: Getty
Read more articles in Pregnancy.
Citation Sources
1.http://www.ncbi.nlm.nih.gov/pmc/articles/PMC3717046/
2. http://www.ncbi.nlm.nih.gov/pubmed/2282736
3.http://www.ncbi.nlm.nih.gov/pubmed/21611904