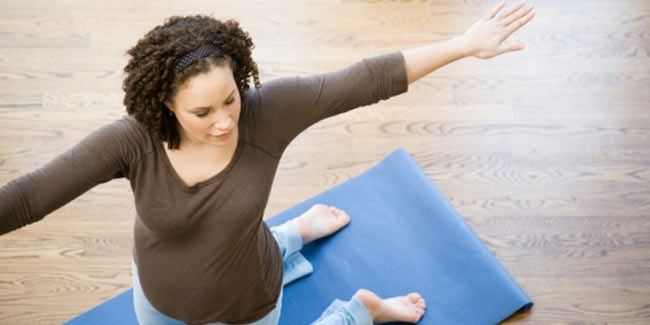 Giving birth to a child needs tremendous effort and this is why it is often referred as the rebirth for the woman who gives birth to a new life. The journey of becoming a mother involves great strength, focus and stamina. But, there is something that can help you have an easy delivery and that's yoga. Yes, there are yoga poses for easy childbirth. According to researchers, women who perform regular exercise during pregnancy are more likely to be at ease during labour pain as compared to those who don't exercise.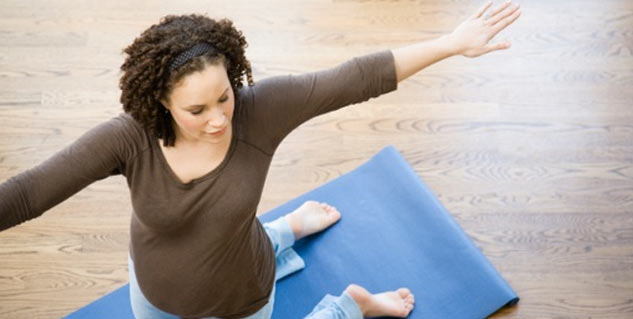 Cobbler's pose to have an easy delivery
Cobbler pose is an easy pose to perform. To perform this pose you need to sit normally with your legs straight and keeping the hands by your sides. Now, slowly bend your legs inwards and bring your feet close to your pelvic area and press your knees towards the ground. Since you are pregnant make sure you don't exert too much pressure in the beginning.
Just relax and take deep breaths, and as soon as you begin to feel tired get back to the initial position. This will help you to strengthen your thigh muscles and also your lower abdomen.
A supported squat to have an easy delivery
Supported squat asana is one of the most effective yoga poses for easy childbirth which you can perform throughout the pregnancy till your labour pain. This pose not only helps in opening of the hips but also strengthens the legs. To peform this pose you will need support of the wall to balance yourself. Now all you have to do is stand with your feet a bit widened and take a deep breath. As you exhale, bend your knees and keep getting lower till the time you are comfortable in making the balance. Make sure your knees are wide and heels are on the ground. Now join your hands together in a prayer position and rest your elbows towards the inside of the knees to keep them away.
Cat & cow pose to have an easy delivery
Another effective pregnancy yoga pose that strengthens your hips and back along with abdominal muscles is cat and cow pose. This pose allows your baby to have frequent moves. Besides, this pose avrerts you from backache during labour. But make sure you keep a towel beneath your knees while performing this pose. Keep your hands in alignment with your shoulders and your knees should be positioned below the hips.
While performing this pose, you have to be extremely careful about your hands and wrist. The sole of the feet should be up and the toes should not be curled under, while the palms should be flat and fingers should be facing forward. Now take deep breath and stretch your neck and lift up your head and chest. Now lift your tailbone and let your tummy touch the floor. Now, as you exhale draw your belly in and up, curl the spine outwards and put your chin down.


Try these poses and we bet you will have a less painful delivery.
Image source: Getty
Read more articles on Labour and Delivery