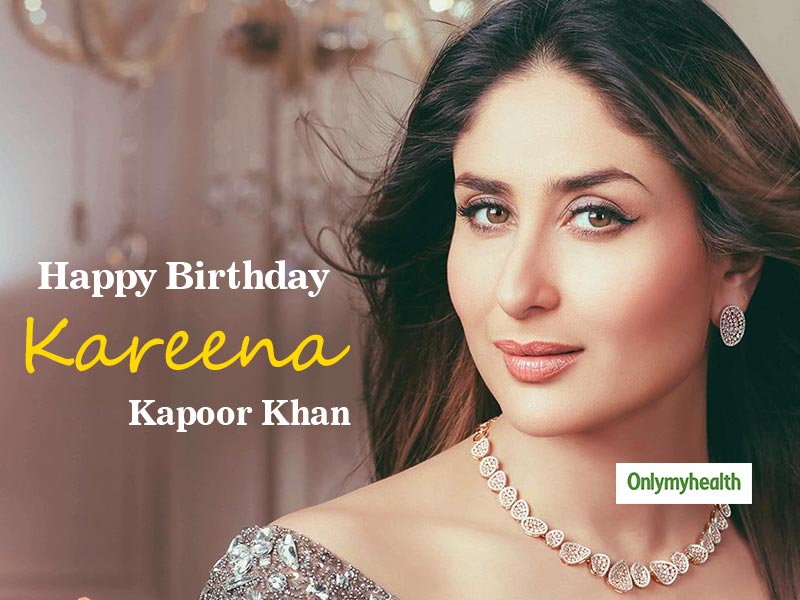 Kareena Kapoor Khan Birthday Special: Our very own Bebo is naturally blessed with the best skin. Even in her late 30s, she looks absolutely stunning with a clear and youthful face. Know her beauty and skincare secrets here.
Daughter of the Kapoor khandan and daughter-in-law of the royal Pataudi family, Kareena seems to have born to rule. She is counted amongst one of the most sought after Bollywood actresses. Bebo, as she is fondly addressed by family and friends, is a chilled-out personality with a killer attitude. She is being adored and envied at the same time for her ageless beauty and gracious looks. Unlike other actresses, she is often spotted without makeup flaunting her healthy and glowing skin.
Kareena gets a lot of questions regarding her skincare to which she proudly responds that she's got it in the genes. Nevertheless, in case you want to know her best beauty keeps, here are some.
View this post on Instagram
Drinking Water
Hydration is one thing that all Bollywood beauties zealously follow. Kareena too makes sure to drink at least four to six bottles of water throughout the day. Though, she doesn't drink mineral water but prefers natural spring water. According to Kareena, natural spring water is a miracle drug for her skin and hair.
Moisturiser
Water takes care of the inner hydration whereas a good moisturizer secures external skin health. Kareena moisturizes her face at least twice in a day to keep the firmness and suppleness intact. You would always find a moisturizer in her bag.
Almond oil
Kareena swears by almond oil for healthy skin. Whenever she gets a chance, she loves to massage her skin and hair with almond oil. She revealed that this habit has come from her mother and grandmother as they used to use almond oil.
Also Read: How to take your makeup off using almond oil
Massaging the face with honey
The antibacterial properties of honey are known to one and all. But nobody uses honey for skin like Kareena does. She massages honey to her skin almost every day to keep her skin soft and supple. This is why she stuns even without makeup.
View this post on Instagram
Homemade face packs
Kareena trust only natural products for her skin and discard using chemical-based cosmetic products. She uses herbal ingredients to make face packs. She uses homemade curd and almond oil ubtan as a face cleanser. Curd is a natural bleach whereas almond helps remove dead skin cells. You can also try this milk powder face pack for a glowing skin.
Workout
Kareena's postpartum weight loss journey is very inspiring. Obviously, she worked hard to regain her old svelte figure. Kareena believes that exercising not only keeps your body fit but also brings out a healthy glow on your skin. She is someone who doesn't like to skip her workout.
Also Read: Skincare Guide: 7 Best and Worst Foods For Acne-Prone Skin
Takeaways From Kareena's Skincare Regime
Drink at least 6-8 glasses of water every day.
Use minimal makeup and make sure to remove it all before going to the bed.
Trust only herbal skincare products.
Avoid chemical treatments on the skin. Instead, use a homemade face pack or masks.
Read More on Skin Care