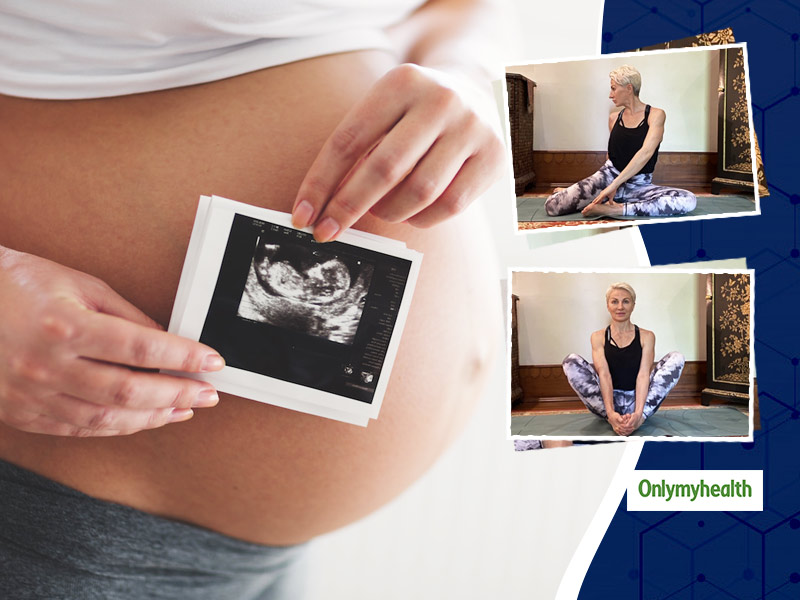 Yes, Pilates is one of the safest exercises to do during pregnancy. This makes it essential to understand why an active pregnancy is vital for any woman? An active pregnancy not only will help you get significant energy levels throughout delivery, but it will help you recover and gain your pre-pregnancy shape quicker. Hence, it works both ways as it helps you in childbirth and quicker healing from all the internal changes in the body too. But, before taking up any exercise, the essential part here is to inform your doctor about the exercise routine. The expert tip here is to do Pilates under the supervision of a Pilates expert. Now let's move to the exercises. Most Pilate exercises are simple, require minimum effort, and should be done gently with great precision.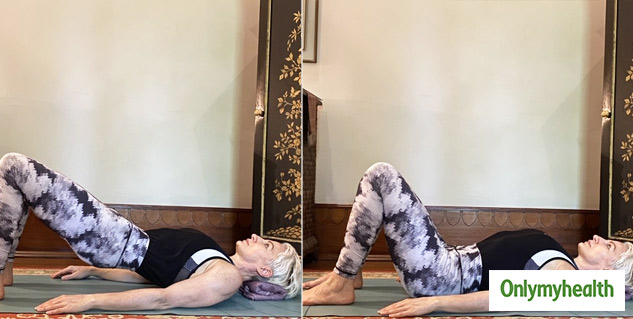 PILATE EXERCISES FOR PREGNANT WOMEN
PELVIC TILTS is the starting movement of pretty much any Pilates exercise you do. Listed below are tips to do pelvic tilts the correct manner:
Lie on your spine in a neutral position with your toes facing forward and legs bent.
Pull your belly button, pushing your pelvis upwards.
Tighten your hip muscles and glutes as you tilt your pelvis forward. Hold for five seconds.
Do five sets of twenty repetitions.
PELVIC RAISES: Pilates is all about the precision of movement about articulating the spine, which means that you are moving segment by segment when you are the movement. You can add the pelvic raises to marching where you can bring one knee to chest with the bottom up. So, you start with pelvic tilts, and you'll progress to pelvic raises. It is an exercise to strengthen the glute muscles, lower back, maintain hip muscle balance and abdominal muscles.
SIDELINE SERIES: For the sideline series, you lie down on the side. Now that pregnancy is a phase where you have a big belly, one can put a cushion under the stomach for comfort. It's essential with pregnancy to keep a modifying and adjusting or to use a prop, so when you lie down on the side of your belly is feeling too heavy you just put a little cushion under the belly and that full of pull and weight, so it feels very comfortable.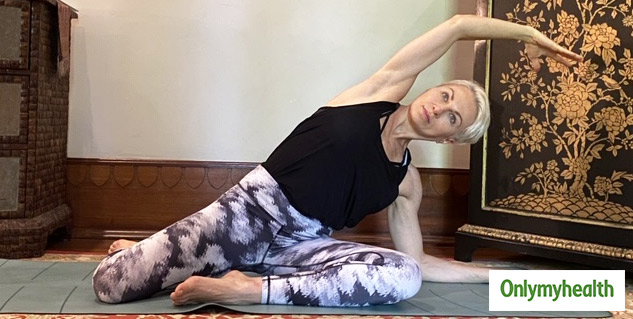 Also Read: Buddy Workout, Exercise With Your Buddy For A Fun Fitness Session
CLAMSHELL: How to do a clamshell exercise?
Lie with your knees bent and legs stacked at a 45-degree angle.
Rest on your lower arm, and use your head and top arm to steady your frame.
By pulling your belly button in, engage your abdominals, as this will stabilize your pelvis and spine.
BUTTERFLY STRETCH: The butterfly stretch is an inner thigh stretch that targets the groin areas. It is an excellent stretch for athletes who court sports or playfield, runners, and anyone who has a history of groin injuries or tight hips. It is also a stretch to get you flexible enough to do splits.
Also Read: Is Sitting Job Causing Pain To Your Knees? Do These Exercises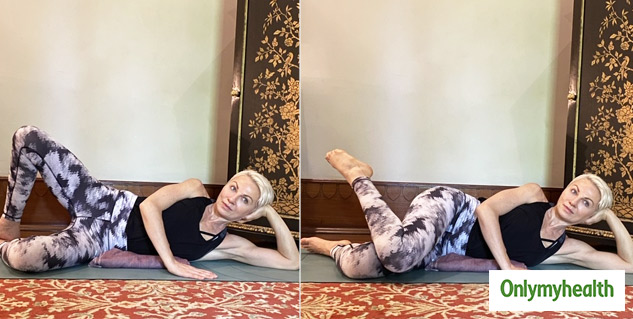 Butterfly Exercise During Pregnancy
It eases your tired legs.
It makes normal delivery easy as it opens up the pelvic muscles.
It opens up the hips and thighs and improves flexibility.
It helps in enduring the pain and initiating faster delivery during labour.
Precautions While Performing Pilates
Pilates should be done gently without forcing your body. It should be done on low to medium speed while observing the way the body moves. One should not go ahead with any exercise that causes discomfort. Pregnancy is a beautiful phrase, and one must embrace it completely.
Read more articles on Exercise & Fitness