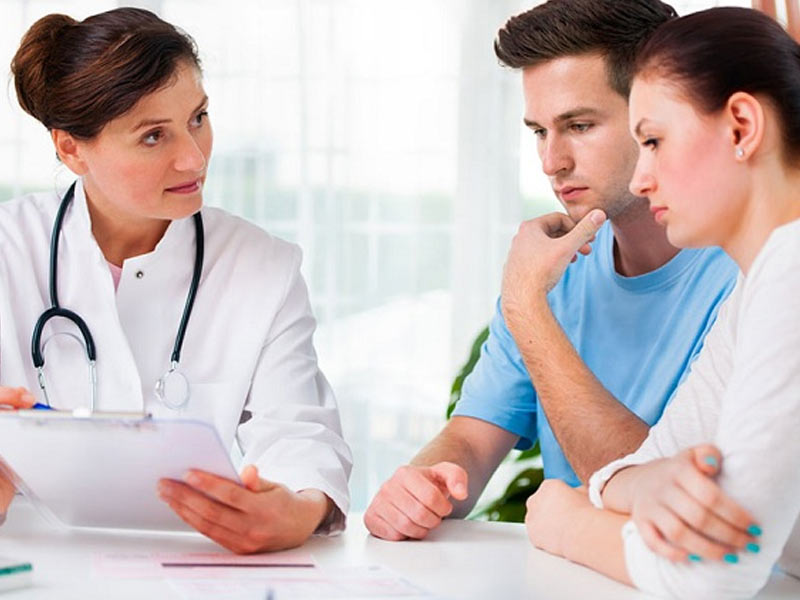 If you and your partner are someone who is struggling to have a baby then we must tell you that you are not alone in this. Infertility is an issue that affects many couples around the globe. This can be understood as a condition of not being able to get pregnant despite of frequent unprotected sex for over an year. This can be a result of an issue that is being faced by you or your partner. Where infertility has come out to be a prevailing issue, there are several methods and ways that can help you to improve your chances of getting pregnant.
Intrauterine insemination is one such technique or a type of artificial insemination method, used for treating the issue of infertility. It can be understood as a simple fertility treatment where the sperms are being put inside the uterus when your ovaries release eggs to be fertilized. As a result of this procedure the sperm swims towards the egg through the fallopian tube that leads into pregnancy. Let us learn more about the procedure of Intrauterine Insemination and ways to increase its success rate with Dr. Aditi Tandon. Obstetrician Gynecologist, Fertility Specialist and Gynaec Laparoscopic Surgeon.
What is Intrauterine Insemination?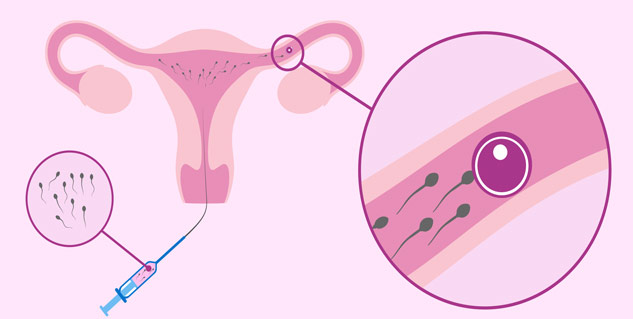 Image Credits- Invitra
Also Read: When Not To Use Menstrual Cups, Expert Explains
Intrauterine Insemination or IUI can simply be understood as a treatment performed to treat the condition of infertility with the means of artificial insemination. Where in the process of natural conception, a sperm travels from vagina to uterus through cervix and ends up into the fallopian tube, in the process of Intrauterine Insemination, these sperms are washed and directly placed in the uterus. As the sperms are kept closer to the eggs and need not to cover a lot of distance, it increases the likelihood of pregnancy and helps in treating infertility.
This procedure of artificial insemination is less expensive and relatively noninvasive as compared to the in-vitro fertilization or IVF technique. This procedure is commonly used in conditions where there is a -
Low sperm count
Unexplained infertility
Decreased sperm motility
Erection or ejaculation issues
Mild endometriosis
A single woman is wishing to conceive
Same sex couple wants to concieve
To avoid the passing of a genetic defect from father to child
Issues with cervix
There are several conditions in which this technique of Intrauterine Insemination works wonders and helps to treat the conditions of infertility. There are some conditions in which IUI or Intrauterine Insemination is not proven to be very effective such as pelvic infection, endometriosis, fallopian tube disease, fallopian tube blockage, etc.
How is Intrauterine Insemination performed?
View this post on Instagram
As we have understood about the procedure of Intrauterine Insemination and conditions in which it has proven to be effective and conditions where it is not very useful. Let us take a step ahead and take a look at how this procedure is performed. Dr. Aditi explains that- This is a simple fertility treatment where the sperms are being put inside your uterus.
On day one of the periods a baseline scan is performed that is followed by medication that can be with or without injections. These medications work by stimulating the ovaries to form follicles that have eggs.
This internal ultrasound is repeated serially after 8 to10 days to observe the way in which ovaries have responded to the medication. As 1 to 3 follicles reach about 18 to 20 mm, a trigger injection to induce ovulation.
40 hours post the trigger your partner's prepared sperms are introduced inside the uterus. The sperms are prepared by washing them in a laboratory where debris and seminal fluids are removed which might irritate the uterus.
This uses the good and mortal sperms with the help of a small plastic tube. It might require putting you on progesterone support for two weeks after which a blood test is performed to tell if you are pregnant or not.
Factors that affect the success rate of Intrauterine Insemination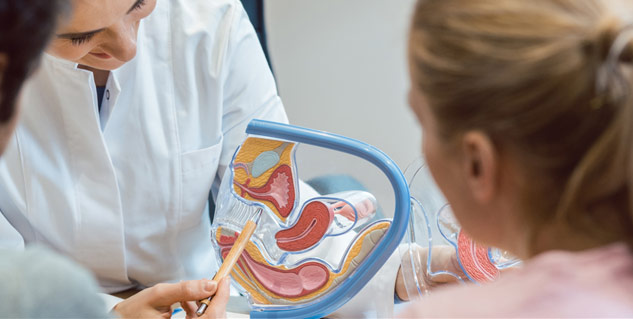 Image Credits- Turkish Medical Service
Also Read: 7 Surprising Facts About Ovaries That You Need To Know
A less expensive and non-invasive fertility treatment, Intrauterine Insemination is performed over a course of a few days which requires washing of the sperms and directly injecting them into the uterus. Where this condition has proven to be effective in many cases of infertility and has helped couples to conceive, one can follow some simple steps to improve its effectiveness and boost up the success rate of this treatment. The success rate of this treatment usually depends upon the age of the couple and especially the female partner. Factors that affect the success rate of this artificial insemination techniques are
If the ovarian reserve of the female partner is normal
If the sperm count and motility of the male partner is mildly deranged the totally motile sperm count should be 10 million for the least.
Tubes must be patent
Endometrium or lining of the uterus should be upto 8mm
Lifestyle factors such as obesity also have a major role to play in this.
(This article is based upon a post by Dr. Aditi Tandon. Obstetrician Gynecologist, Fertility Specialist and Gynaec Laparoscopic Surgeon on her instagram handle @ the_fertilitydoc)