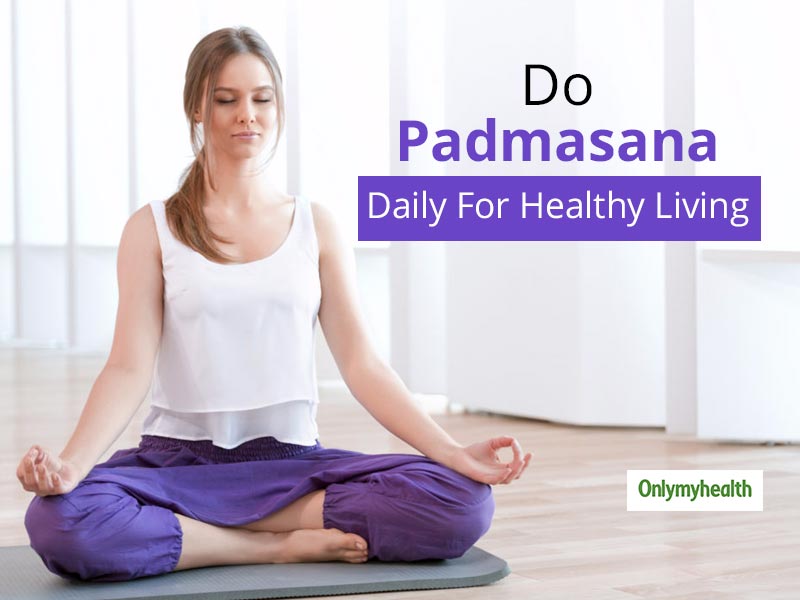 Yoga is an art that keeps the mind and body active and alive. Those who perform yoga daily would understand the meaning behind the previous sentence. One has to bring his energy and conscience together to perform Yoga and yield the aimed benefits. Yoga is simple if you do it calmly and correctly. Yoga originated in India but it is now being recognized at the global level. International Yoga Day which is celebrated on 21st June every year speaks about the power of this exercise. There are a multitude of asana or poses under the umbrella of Yoga. We have dedicated this article to Padmasana or Lotus pose yogasana which one of the most powerful Yoga poses. Scroll down and read all about this simple and salubrious Yoga pose.
About Padmasana
Padmasana = Padma(Lotus) + Asana(pose or posture or position)
Padmasana is also called the Lotus Pose Yogasana. This can definitely be your go-to asana when you are feeling low, gloomy and anxious. This pose has the benefits of meditation and physical exercise. When you do this cross-legged lotus position asana with your hands stretch and closed eyes, your body and mind come in coordination. This not only alleviates your mental stress but also administers to physical ailments. Upon doing this regularly, your life will bloom like a lotus. This sounds metaphorical but Padmasana holds the power to positively transform your life. This pose also helps in chakra healing which resolves many of your problems without medical assistance. Sounds fascinating, isn't it? Read ahead the amazing benefits of this asana and you won't resist performing this exercise.
Also Read: Do Vinyasa Yoga For Holistic Wellness
Health benefits of doing Padmasana
Here are some incredible health benefits of Lotus Pose or Padmasana that are sure to blow your mind. You'd feel motivated after reading these advantages.
Padmasana relaxes and calms your brain to bring mental peace and cognitive clarity.
Lotus position yogasana holds the power to awaken your chakras and promote chakra healing without much effort.
If you are feeling gloomy and unsure, doing this asana would restore your energy and concentration. You'll feel light and clarity after performing this pose.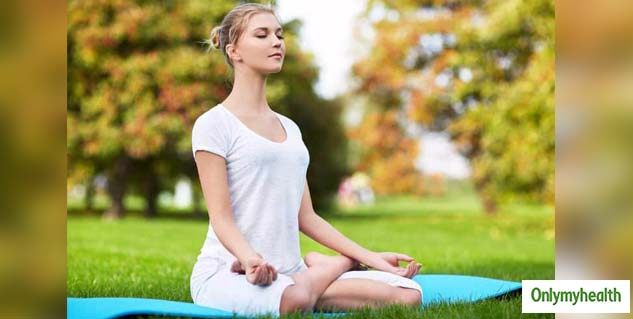 As this is a cross-legged pose, your ankles and knees get stretched which helps in strengthening muscles.
Padmasana activates the pelvis, spine, bladder and abdomen.
Pregnant ladies would do this daily for a smooth birthing.
This also keeps their mental health in place during pregnancy.
Women can get rid of menstrual problems upon doing this asana daily.
If you are looking to improve your body posture, lotus position asana can help.
How to perform Padmasana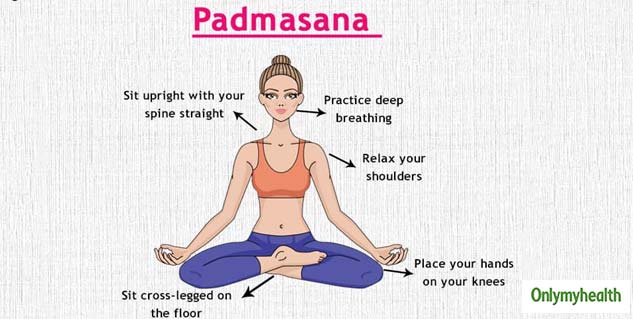 Sit on the ground or on a yoga mat.
Stretch your legs and keep the spine straight.
Take your right leg, fold it from the knees and place the right ankle on the left thigh.
Now take your left leg and rest the left ankle on the right thigh while bending the knees.
This is the cross-legged position.
Now take the mudra position with your index finger and thumb joint while other fingers are stretched out.
Keep the spine erect and head straight.
Do deep breathing and stay in the Padmasana position for as long as you can.
In what medical conditions one should avoid doing Padmasana
Anybody can do Padmasana except people with a knee or ankle injury. If still they want to do this exercise, do under the supervision of a professional.
Read More Such Articles In Yoga