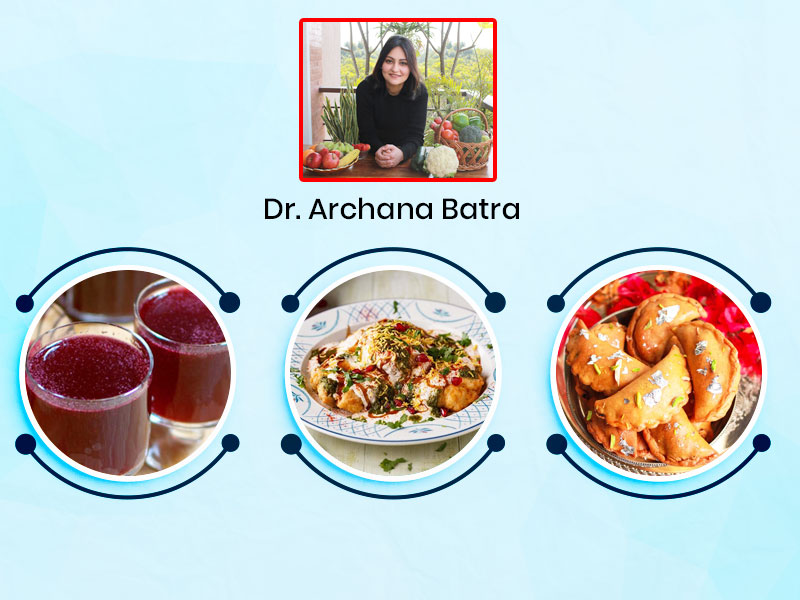 We all know that Holi is all about colors and food. This is the fun festival that allows people to binge on scrumptious delicacies. From splashing water balloons, playing with colours to munch on delicious gujhiyas or thandai, this festival is all about fun. We are aware of all the delectable holi snacks but do you know why are they eaten specially during this time of the year? Dr. Archana Batra who is a Dietitian, Physiotherapist and Certified Diabetes Educator shares some interesting holi food facts, let us read them.
Gujhiya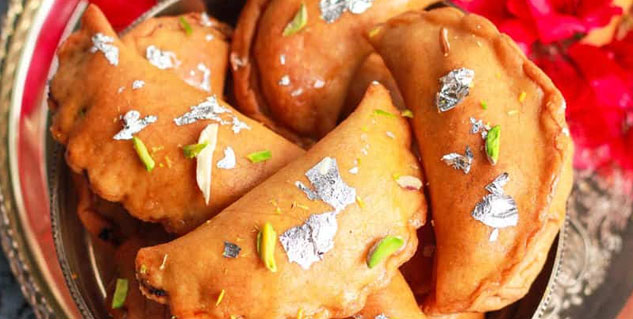 Thinking of Holi, the first dish that comes to our mind is Gujhiya. The crisp treats with filling of khoya, coconut, dry fruits are totally mouthwatering. Sadly, gujiyas that are available in the market may not be a healthy option for you as they are deep-fried and not made of good quality ingredients. But that doesn't mean you stop eating gujiyas. You can enjoy baked homemade gujhiyas. Also, you can use natural substitutes of refined sugars such as dates, honey etc. They are nutritious and healthy. Also, baked means less oil means less fat.
Also Read: Walnut Recipes For Holi To Give A Nutty Twist To Your Festive Celebrations
Thandai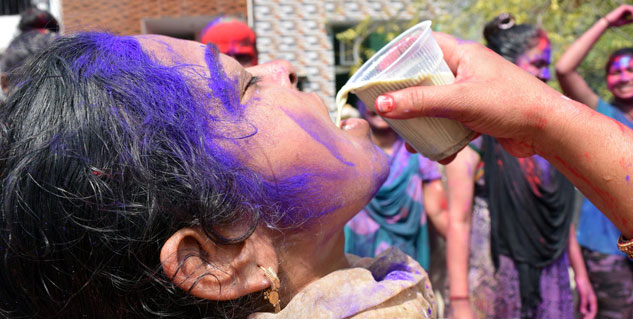 This delicious traditional drink is refreshing, tasty and healthy. Made with milk, seeds such as poppy seeds, fennel seeds, saffron, almonds, rose petals, pistachio, cardamom, sugar, dates and spices, this traditional drink is loved the most when playing outside in the sun. This drink has health benefits that may surprise you. It boosts energy, improves digestion, natural detoxifier and boosts immunity. This heavy traditional drink keeps you full as well as hydrated.
Dahi Bhalla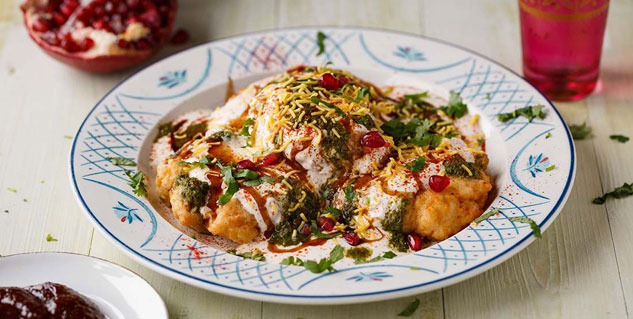 Holi is incomplete without a chaat, especially in North India. Dahi Bhalla is a soft dumpling made of Urad Dal mixed with dahi(yogurt) also known as dahi vada. This dish is not completely healthy as it is deep-fried. But, it is a popular dish for holi. Also, yogurt has many health benefits and is good to eat in the summers. Vada is easy to digest so it is made up using a fermentation method. Instead of deep frying, you can shallow fry using minimum oil, this will make it low in trans-fat. You can get more nutritious benefits this way.
Also Read: Under Holi Hangover? Here's How To Detox After The Celebration
Kanji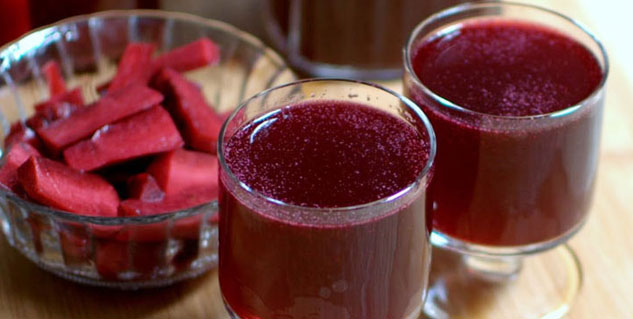 This traditional holi drink is a delectable beverage that facilitates digestion and soothes the tummy. Traditionally, it helps you to digest the holi dishes better. This is a fermented drink that is made with hing(asafoetida), mustard seeds, turmeric, red chili. It boosts your digestion and is associated with sumptuous food.
Puran Poli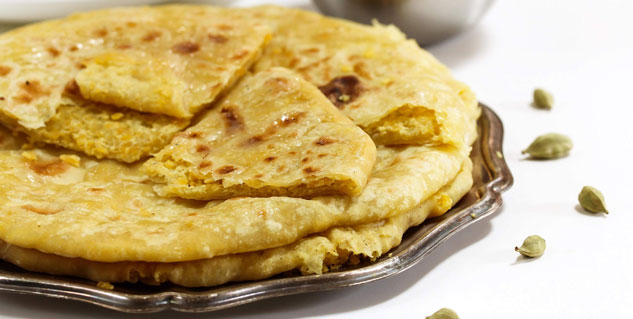 It is a traditional dish of Maharashtra which is a sweet bread or whole wheat chapatis stuffed with chana dal and jaggery. Puran Poli is made of jaggery, ghee, wheat, chana dal and traditional spices like cinnamon, cardamom, fennel seeds and nutmeg which are highly nutritious. This dish is fibrous thanks to chana dal and wheat. It is also a rich source of vitamins A, B and D.
Conclusion
Holi without its food is totally incomplete. At the times of festivals, cheat is allowed, but not binge eating. Taste all the delicious dishes, but don't binge on them. Also, keep yourself hydrated by drinking water, thandai, juices as we neglect to stay hydrated while playing. Most importantly, enjoy this festival with no guilt.
Read More Articles in Healthy Diet