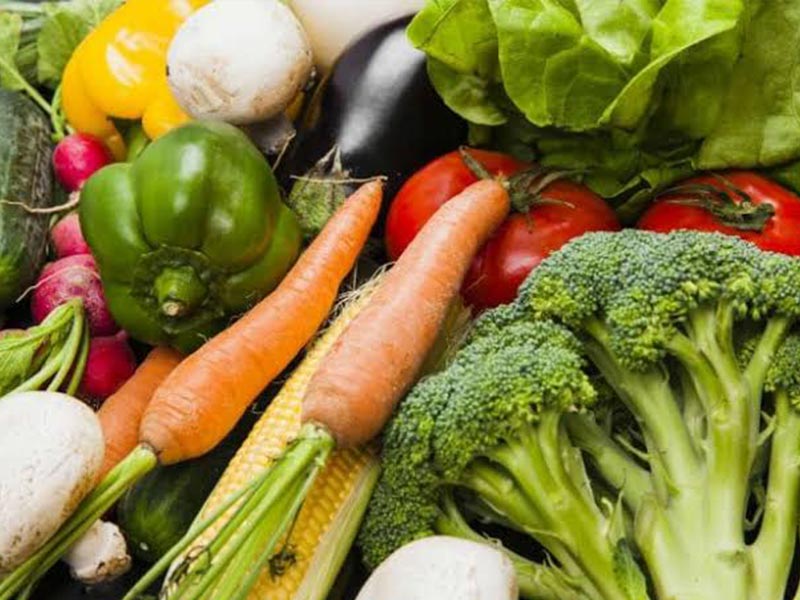 It is advised to include fruits and vegetables in our diet because they provide you nutrients that are required in your body. Almost all the vegetables are nutrient dense and are beneficial for your health. These foods should be strategically placed in our daily diet so that we can extract maximum nutrients, we all should avoid overcooking vegetables, they tend to loose their flavour and the amount of vitamins is reduced. Certain vegetables like potatoes should be avoided as they are full of carbohydrates.
There are a variety of vegetables that have low carbohydrates, and low sugar levels, including such vegetables in your diet can help you loose weight and avoid starvation. The major challenge that people face while loosing weight is that they stop eating at all, and start craving for cheat meals, and because you are hungry, you end up treating yourself with more unhealthy food. If we keep our stomachs full our body will not crave for treats, it will also enhance your will power to fight cravings. Read this article further to know about some low carb vegetables that you should include in your diet.
Low carb vegetables
There are many vegetables that are low on carbohydrates and fats. These can easily play a major role in your weight loss regime. You can have these nutrient rich vegetables and enjoy health benefits such as controlled blood sugar levels, boosted immunity and good heart health. So, here are 8 low carb vegetables that should be incorporated in your diet:
1. Iceberg lettuce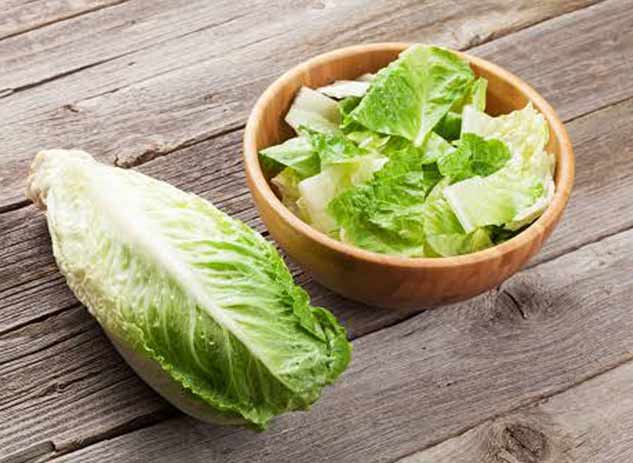 Iceburg lettuce is easily available in market and this leafy vegetable is not loaded with fibre so it can be consumed by those suffering from colitis. Most of the vegetable is water, hence it is an amazing choice for the summer season. It has a very crunchy mouth feel and moreover it is loaded with nutrients such as folate, calcium, Vitamin C and potassium. It can be served raw in cold salads, can be used in burritos and burgers as well. It is a very versatile and widely used ingredient in salads. It adds freshness and a delicate flavour to the dish.
2. Bell peppers
Another vegetable that should be included in your diet are bell peppers. The other names of this vegetable are sweet peppers and capsicums. Bell peppers can be stuffed with cooked chicken along with carrots, shallots, onions, cabbage, etc. It can be made with various colours of bell peppers such as green, red and yellow as it will enhance the look of your plate. This vegetable blends with various spices easily and is packed with nutrients. Bell peppers are full of antioxidants and reduces inflammation and the risk of cancer. It is very low in fat, carbohydrates and has a good fibre as well as water content.
Also read: 5 Tips to Low Carb Eating you Should Know
3. Avocado
Avocado is technically a fruit but can be eaten as a vegetable as well. It is rich in monounsaturated acids, vitamin C, folate and potassium. It is beneficial for weight management and weight loss and avocados can keep you full for longer hours. Along with this, it contains several important vitamins, minerals and carotene which reduces the inflammation in our skin. Avocado is a rich source of magnesium and can be added in salads, sushi, sandwiches and many other foods. According to some studies, avocados can help in lowering LDL cholesterol and triglyceride levels.
4. Broccoli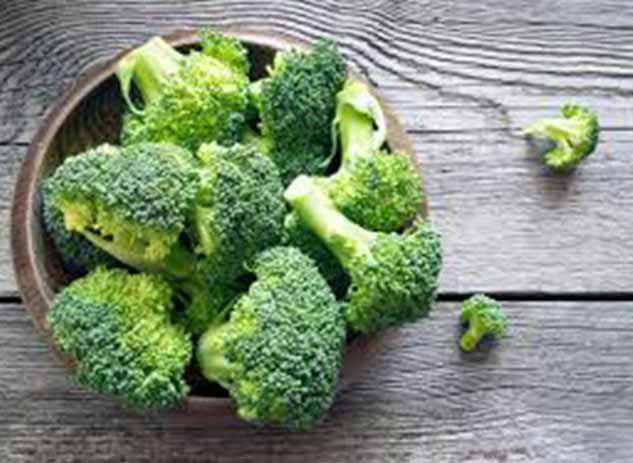 Broccoli belongs to cruciferous family and it is also loaded with antioxidants, vitamin A, K, C and many variants of vitamin B. This edible plant can control blood sugar and is beneficial for the heart. You can consume broccoli to promote the digestive system. Broccoli can be tossed in basic salt and pepper and grilled on flame, it should be taken care of that broccolis is not overcooked. Broccoli can be blanched and used in salads and soups. Broccoli from the cabbage family is mostly added in fast foods like pasta and pizza. As per some researches, this vegetable has anti ageing properties and can protect you from certain types of cancer.
5. Cauliflower
Cauliflower is one of the most versatile and and famous vegetables that contains less carbohydrates. It has an extremely mild and bland taste that is even used as an alternative for potatoes, rice and many other high carb food items. It is a rich source of vitamin K and vitamin C. Similar to other cruciferous vegetables, it is known for lowering the risk of heart disease and cancer. Cauliflower has several health benefits and is naturally high in fiber, being a good source of many nutrients. It is a white version of broccoli and can be added in vegetable pulao. However, do not overconsume any vegetables as it can have its own set of sure effects.
Also read: Not Eating these Vegetables can Wreak Havoc on Your Health
6. White mushrooms
White button mushrooms are also very easily available around most of the year. Mushrooms are filled with vitamin-B6, iron calcium and magnesium. Mushrooms are mostly water and we can consume mushrooms in various ways. It can be served as sides, such as butter tossed mushrooms with asparagus would make an amazing combination. Mushrooms can be used in broths and soups as well. Additionally, it can also be either sauted or grilled with various marinations. White mushrooms is low in fats, calories and carbohydrates. You can talk to your dietician for the quantity to consume and be aware if you are allergic to the vegetable or not.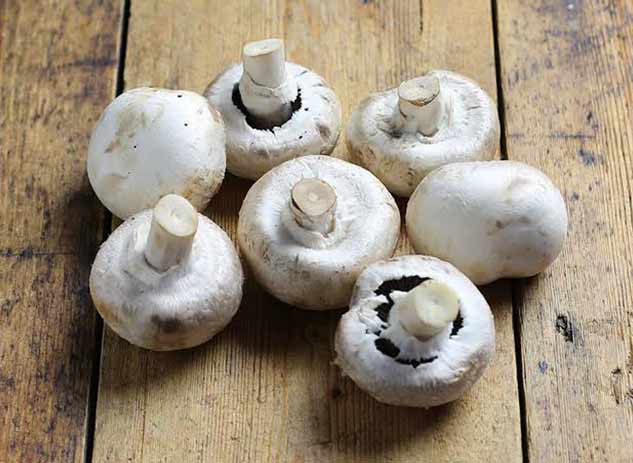 7. Green beans
Green beans, along with lentils and beans, belong to the legume family are also called snap beans or string beans. But, they have fewer carbs as compared to many legumes. They are good sources of chlorophyll, and according to some studies can also help in preventing cancer. Moreover, they contain carotenoids, which are considered to improve brain function during aging. You can pair up green beans with many other vegetables to make a tasty dish loaded with essential nutrients, without even gaining any weight. You can even have it in a salad comprising of a healthy breakfast or lunch, high in fiber.
Also read: Here Are 10 Different Ways To Include Vegetables In Your Diet
8. Spinach
It one of the most easily available vegetables in market. Spinach must be blanched carefully before cooking because it might contain dirt and other harmful bacteria. Spinach is loaded with iron, hence it is very good for people suffering from anemia or some other kind of iron deficiency in the body. Spinach can be used in salads and it pairs up very well with corns and cheese. Spinach goes well with Indian curry preparations and garlic can be used in dishes to cover the off the flavour of spinach. For small children, spinach can be pressure cooked with dals as it provides them all the essential nutrients. Few drops of lemon juice should be added to the preparation for enhanced flavour and better absorption of iron from food.
Therefore, these were some low carb vegetables that can easily be included in your diet. Incorporating the above listed veggies in your routine will bring out a balanced and nutritious diet. It is understood that you cannot maintain good health by consuming only one type of variety of food. There is a need to mix and match up all the fruits and vegetables to consist of your diet for the whole day, to gain the huge amount of nutrients. If you are on a weight loss journey, then these vegetables can be of great help.
Read more articles on Healthy diet