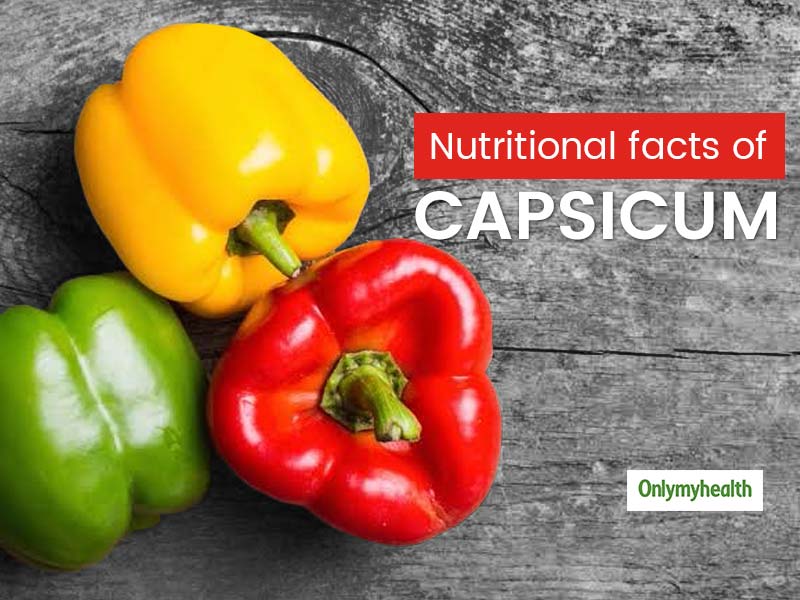 One should always know what ingredient is included in the diet and why. You should keep reading about the calorific value and nutrients of the food item you are having. Just like fruits and nuts, vegetable also play a vital role in keeping you fit and healthy. Veggies like spinach, capsicum, carrot, etc are a good source for vitamins and minerals in your body. Capsicum, commonly known as Shimla Mirch, is the head of the pepper family, like sweet peppers and bell peppers. It is a wholesome vegetable that can add much nutritious value to your meal. Capsicums are used in several cuisines and holds utmost importance. Green one are a little bitter, otherwise capsicums have a sweet and flavoursome taste.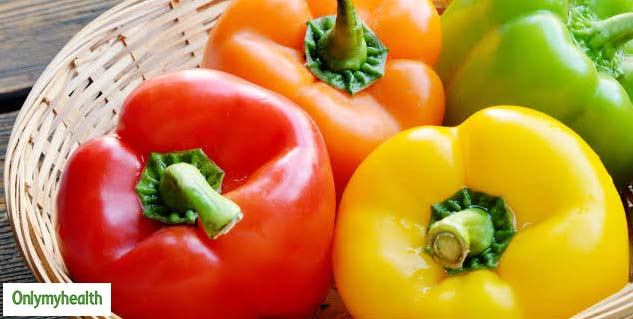 Nutritional facts and calories of Capsicum
Capsicum contains very high nutritional value. You should have this vegetable if you want to take a healthy and balanced diet. Paired with some physical activity, capsicums can prove to be an advantage. Capsicums hold much value as it has numerous useful compounds and substances present in it. Here are the nutritional facts of capsicum:
1# Vitamins and minerals: The reason why capsicum is good for weight loss is that it is a rich source of fibre. High fibre items help in keeping your stomach full for a long time. It also contains a high amount of Vitamin C. This nutrient is very important for most of the functioning of the body. In fact, capsicum is also high in Vitamin A, which regulates your immune and reproduction system. The vegetable is also rich in Vitamin B6 and has less content of fat.
2# Antioxidants: Antioxidants are very helpful for the body as they prevent cell damage. Our body produces free radicals through oxidation or from factors like pollution, certain food and alcohol. The antioxidants present in capsicums help in stopping this process and cell damage. Here is a table of the nutritional value of capsicums: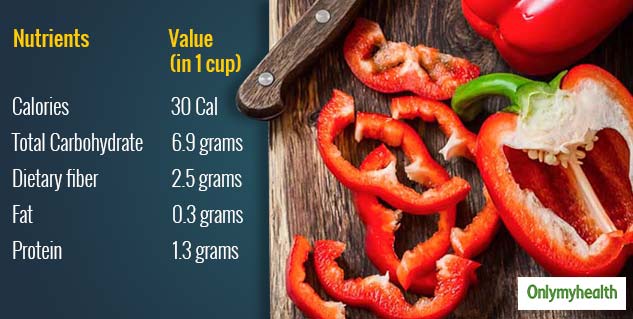 Also Read: Kale Health Benefits: Know What Makes This Green Vegetable A Must-Have In Your Diet
Health benefits of capsicum
Know why one should have capsicum for its myraid health benefits:
Prevents cancer
The antioxidants present in capsicums help in keeping your body safe from some type of cancers. They have anti-inflammatory properties that help in cutting prostate cancer growth by 75%. Therefore, prevention of cancer is one major benefit of consuming capsicums.
Boosts Immunity
As mentioned above, capsicums contain high amount of Vitamin C, which helps in enhancing your immune system. Most of the fruits and vegetables are rich sources of this vitamin. The vegetable is a good immunity booster and a bonus for your body functions.
Improves eyesight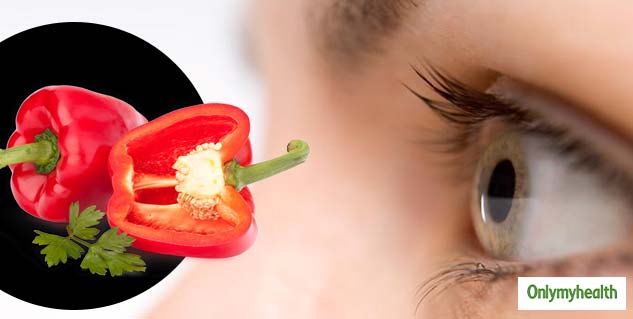 Another benefit of having capsicums is that it helps in improving your eyesight. Capsicums are rich in lutein and zeaxanthin, which are two carotenoids that can protect your retina from damage. According to a study, the intake of carotenoids can protect your eyes from macular degeneration.
Makes your bones stronger
Being rich in manganese makes capsicum beneficial for our bones too. It is an important factor for bone formation and maintenance. The Vitamin K in capsicum also plays a vital role in strengthening your bones.
Weight loss aid
As capsicums are high in fiber and fiber keeps you full for a long time. It is good to consume it in a salad to have a nutritious healthy diet. Weight loss becomes much easier if you include capsicums in your meals, as it also contains Vitamin B6 which is good for your metabolic process.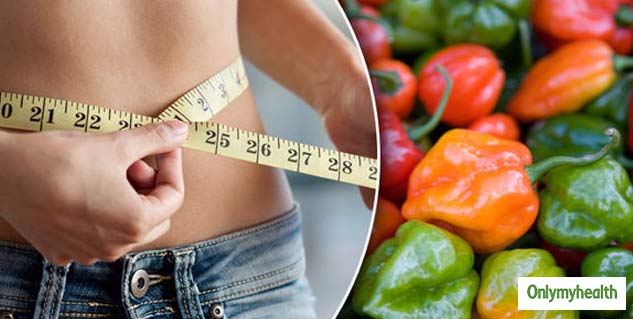 Also Read: 5 Benefits Of Adding Almonds To Your Everyday Diet Explains Nutritionist Madhuri Ruia
So, these were the benefits and nutritional facts of the nourishing vegetable. If you add capsicum to you daily meal, you will get consume nutritious and tasty food. You can use capsicum in many dishes, be it North Indian or Italian. Capsicum is also used for garnishing as it comes in a wide range of colours like green, yellow and red.
(Written By Navya Kharbanda)
Read more on Healthy Diet