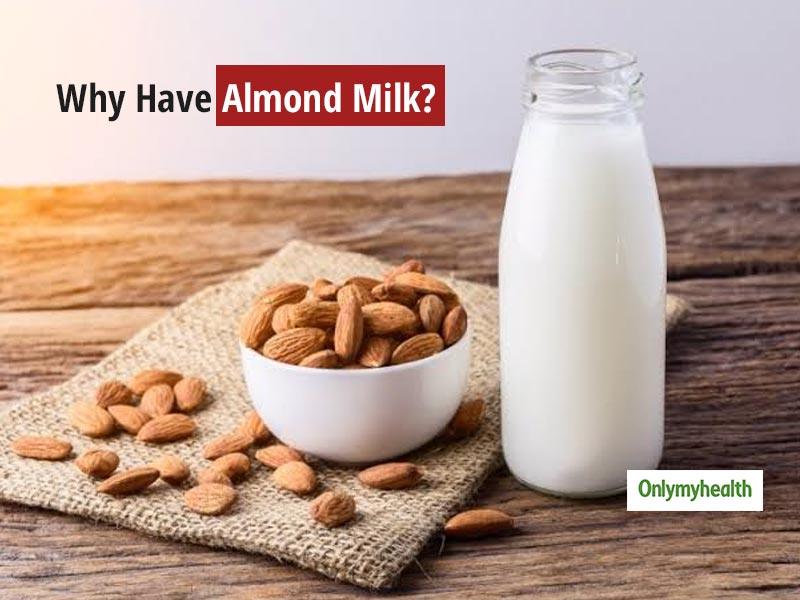 Several times, a specific type of milk doesn't suit some people, while some prefer not consuming it by choice. Cow milk is not everyone's first choice and is rejected by many households. Every human body reacts differently to every food item. Therefore, an alternative for lactose intolerants and milk allergic is almond milk. Almond milk is not the best source to consume all the nutrients like protein and fat. Nowadays, people have a lot of options from cow's milk to soy milk to goat's milk to coconut milk. However, many still are in favour of consuming almond milk. It has a lot many health benefits along with some different uses too. And, we've listed down some of them for you:
Uses of almond milk
Almond milk can be used as a substitute for cow's milk. There are many other exciting uses of almond milk. From cookies, muffins, desserts and smoothies, almond milk also works well in tea and coffee. It can be used as a healthy decent element in Indian desserts but is not the best substitute for dishes like scrambled eggs.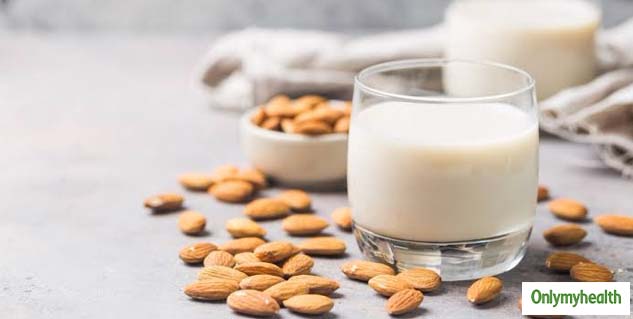 Health benefits of almond milk
Well, there are pros and cons of every milk. Interestingly, almond milk is considered to be one of the better options for vegans. Therefore, here are some of the health benefits of almond milk:
1. Vitamin E - If you are particular about your skincare, then almond milk would be a perfect choice for you. It is rich in Vitamin E, which will improve your skin and make it smooth. Vitamin E is also an excellent nutrient to protect your skin from sun exposure.
2. Calcium and Vitamin D - Both calcium and Vitamin D are essential nutrients for your body. Almond milk is not the best source for these essentials as much as dairy milk, but calcium and vitamin D work well together, resulting in benefits for your bones and body.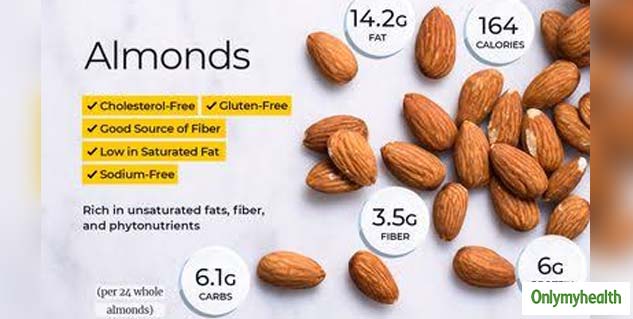 Also Read: Consuming Almonds Can Lead To Better Heart And Nervous System Response To Stress
3. Protein - For a proper intake of protein, you have to combine the almond milk with other items such as beans, lentils and meat. Almond milk alone is not high with protein like cow's milk. Hence, it's essential to consume it with other high nutrient items.
4. Fewer calories - Almond is a very low calorie consumable. If you don't go for packaged and processed market milk, with added preservatives, but take fresh homemade almond milk, then get ready for a very low-calorie content intake.
5. Fiber - Your digestive system has to maintain a cycle to maintain the proper functioning of the body. Fiber is a necessary element to enhance your digestive system, and almonds contain a good amount of fibre, which helps in keeping your digestive system working and healthy.
6. Low carbohydrates - Almond milk is not very rich in carbohydrates, which is pretty good for people with high blood sugar. They can remain tension free as the carb content in almond milk is just appropriate for your body to convert it into good sugars for the required energy.
Also Read: 5 Benefits Of Adding Almonds To Your Everyday Diet Explains Nutritionist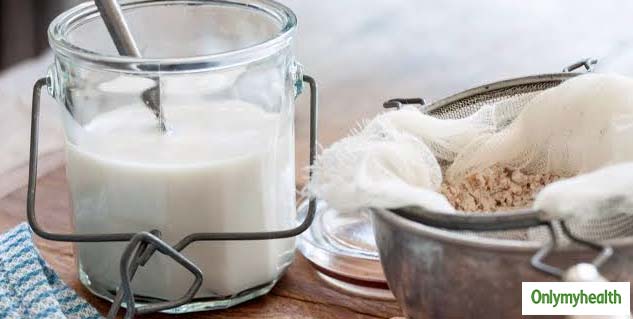 How to make almond milk at home
There are a lot of things that can be made at home to avoid the hustle and expense.
Also, almond milk being a fresh product, has to be consumed fresh and quickly. Don't don't keep it more than 2-3 days.
These ingredients and method are for 2 cups of almond milk:
1 cup almonds
2.5 cups water
A pinch of cinnamon
A mizzle of honey or other sweeteners
Procedure: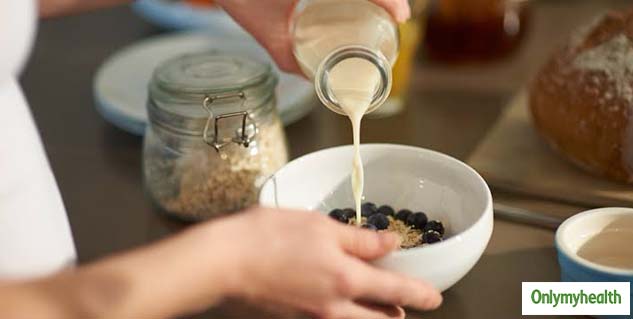 1. Firstly, soak the almonds overnight. The very next day, the overcoat/skin of the almonds should be easy to peel off.
2. Now, blend the peeled almonds in a utensil using a blender/mixer and add water.
3. You will see that the blend almonds mixture's texture will be like a pulpy paste. Moving forward, strain the mixture into a container through a muslin cloth.
4. The liquid that has filtered from the cloth is your almond milk, ready to consume. You are free to add honey or cinnamon according to your sweet tooth. Don't forget to store it in a sealed container and use it within 2-3 days.
You can use the leftover almond paste in the cloth to consume it mixed in smoothies, muffins or cereals too. There is no harm in taking nutritious items in different ways. So, this was an easy method of making homemade almond milk. You should avoid getting processed, packed things from the market and prefer producing them at home.
(Written By Navya Kharbanda)
Read more articles on Healthy Diet