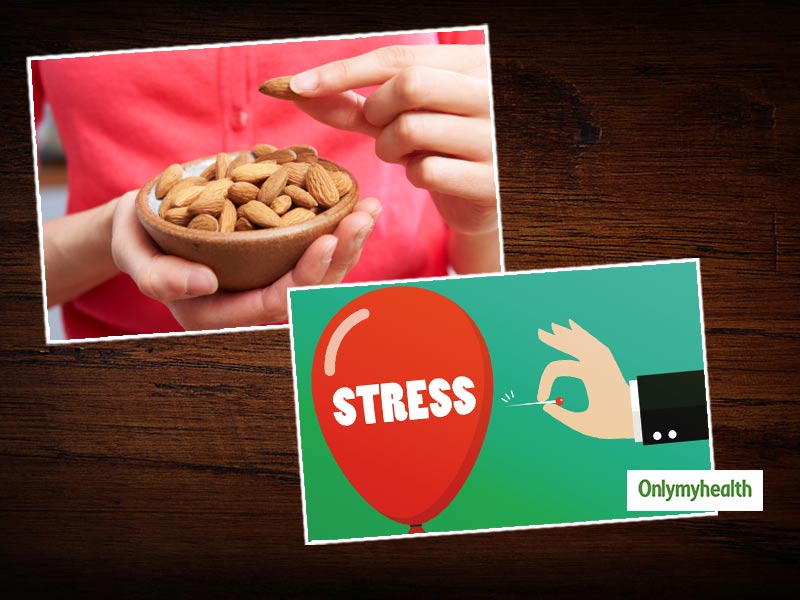 Stress is considered to be one of the psycho-social factors that cause cardiovascular diseases (CVD). A consistent Heart rate variability (HRV) is an essential indicator of the response of the cardiovascular system. For better understanding, HRV is the changes in the time interval between heartbeats. It is said that physical activities and diet have a significant impact on HRV. A high HRV indicates greater adaptability of the heart in response to environmental and mental challenges, while low HRV is associated with cardiovascular diseases and sudden cardiac death.
Also Read: 5 Benefits Of Eating Almonds Everyday According To Ayurveda
Study – Almond & The Impact On HRV
Research experts at King's College London measured the HRV in participants having almonds every day as a snack in stressful situations. They found that participants that consumed almonds instead of regular snacks for six weeks had an improved HRV. The Almond Board of California funded this study. As a part of the course, participants at the risk of developing cardiovascular disease that consumed almonds or calorie-matched controlled snacking responded better and had a much-healthier cardiovascular response in any situation.
During extreme mental stress, heart rate control was found to be better in the participants consuming almonds. Dr Wendy Hall, Ph.D., co-principal investigator. (Dr Sarah Berry, PhD, as well) and King's College Reader nutritional sciences in London, said, "This study demonstrates that simply adding almonds in place of normal snacks can improve cardiovascular health even in stressful conditions. We found that the dietary intervention reduced variations in heart rate due to stress in the almond-consuming group. High HRV can cause the heart to rapidly shift gears according to body needs, which means greater cardiac flexibility during stressful situations. In the long run, it is beneficial for cardiovascular health."
Almonds & Heart Health
The study suggests that eating almonds, instead of regular snacks, can improve cardiac performance. This dietary change can help make a difference in the cardiovascular resilience to stressful conditions. Also, one can reap other health benefits of almonds too, which include low LDL, controlled cholesterol levels and improved blood vessels efficiency. This means lesser chances of lifestyle-related health conditions like heart problems, diabetes, hypertension, etc.
Also Read: Know Your Plate: No-Oven Almond Cake Recipe To Relish With Your Family
Ritika Samaddar, Regional Head-Dietetics, Max Healthcare - Delhi said, "The results of this study are beneficial, especially for a country like India where stress and cardiovascular disease (CVD) are of great concern. The results of this new study show how heart rate variability in response to stress improved in participants eating regular almonds instead of normal snacks. That is why I strongly recommend that you eat almonds instead of high-calorie junk food, which is a healthy and nutritious alternative to snacks. This easy change, in the long run, will also help for the overall heart health of any person."
Read more articles on Health News