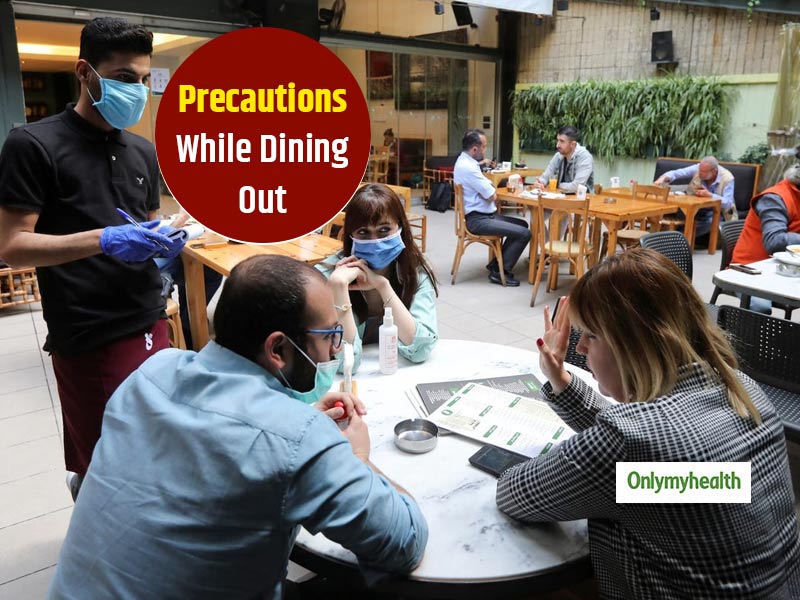 Lockdown is lifted but you never know when it may get imposed again considering the steep rise in COVID-19 cases in the country and worldwide. The number has crossed 3 lakhs in India with more than 8 thousand casualties which shows that the curve is not going to flatten anytime soon and this virus is here for some more months maybe! We kept ourselves away from eating out for months now due to lockdown. But now that the restrictions have been lifted, shops and eatery stalls are now operating. This may bring a sigh of relief that finally, you can relish your favorite foods from the favorite food joints, you must not overlook the threat of Coronavirus still upon us. It is important to take all the necessary measures to prevent virus contraction.
Avoid Food Delivery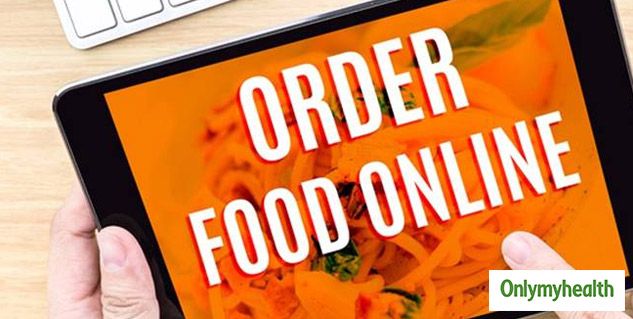 As unsafe it is to eat out during Coronavirus pandemic, equally unsafe is food delivery. If you think that ordering food online would keep you guarded against this virus, it is not true. You cannot see or check whether the restaurant is maintaining hygiene standards and taking all the necessary precautions while cooking and delivering food. The cases of delivery boys getting COVID-19 positive are on the rise which increases the risk. Since they go out to deliver at multiple places, they are highly exposed to infections. So, prevent ordering online. Instead, opt for takeaways. It is one of the ways to avoid coronavirus while eating out.
Avoid New Restaurants and Better To Stick To Trusted Ones
Don't get blown away by lucrative offers and discounts. These are just marketing tactics to attract new customers and improve the economic condition. Since the risk of COVID-19 is still very high, experimentation can cause your troubles. It is therefore better to eat out only at your trusted food joints that you have tried and tested before. Also, prevent crowded eateries as the risk of infection doubles up in such cases. Keep a hand sanitizer with you in your bag. Whenever you touch any external surface, ensure to disinfect your hands.
Also Read: Ordering Food Online? Don't Forget To Follow These Home Delivery Safety Protocols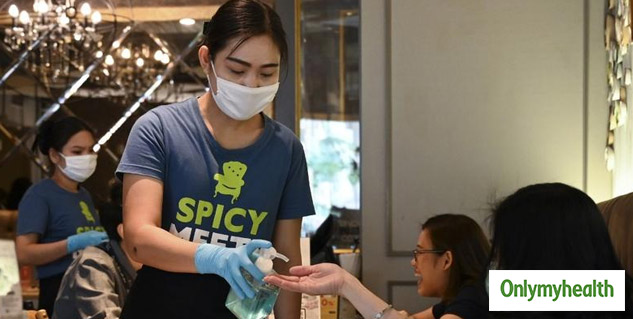 No Open Buffets
When you are going for a buffet treat, make sure that the food items are covered properly. If you see open buffets, don't hesitate in leaving the place. Your health is more important and open buffets are very risky in that sense. The virus may sneak into the food if any infected person comes close to the food. With the same logic, you must also avoid street food.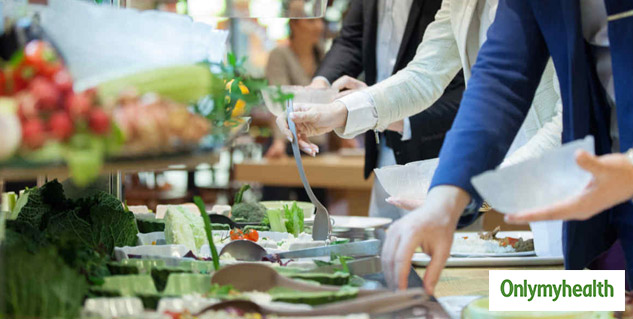 Go out together in small groups
All of us were waiting for this lockdown to end so that we can resume our lives. If you are planning for a big fat family get-together now, please don't. Wait for the situation to get normal and the COVID-19 curve to flatten to finally celebrate with your fam jam.
Also Read: Can Wearing Face Mask Cause Carbon Dioxide Toxicity?
No need to avoid meat
When this outbreak happened, rumors started that it is caused due to meat consumption which is false. Meat has nothing related to this infection. You must know how to lower your coronavirus risk and take precautions. Enjoy meat and seafood without any worries.
Read More Articles In Miscellaneous