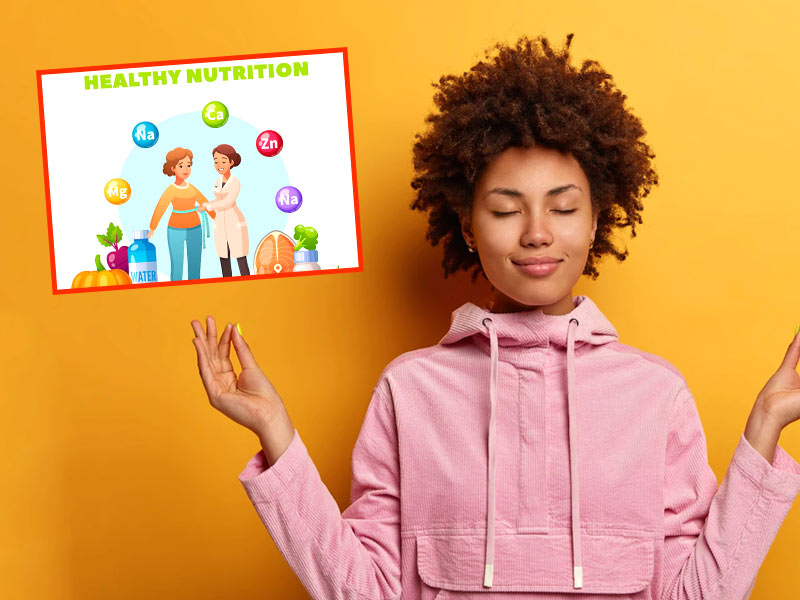 The relationship between our daily diet and our mental health is a complex one. However, there certainly is a link between what we eat and how we feel. Eating well caters to how well we feel. You don't have to make big changes to your diet, but can evidently see if you can try some of these tips.
Eat regularly
Stay hydrated
Eat the right balance of fats
Include more seasonal fruits and vegetables in your diet
Include some protein in every meal
It contains an amino acid that your brain uses to help regulate your mood
Look after your gut health
Control and be aware of how caffeine affects your mood
Essential Nutrients For Mental Health
In an exclusive interaction with OnlyMyHealth editorial team Ms Neha Premjee, Ayush Certified Nutritionist, Yoga, and Wellness Expert elucidates that nutrition and a healthy diet play a very vital role in determining your mental health. People who don't have a healthy diet are more likely to report the symptoms of depression or several other mental health disorders. And there appears to be some association between certain nutrients in your daily food and your emotional wellbeing. These nutrients are all found in foods that are part of a healthy diet everyday diet and include:
1. Omega-3 fatty acids
Omega-3 fatty acids are typically found primarily in fish oil and certain marine algae. Two omega-3 fatty acids eicosapentaenoic acid (EPA) and docosahexaenoic acid (DHA) have the most potential to benefit people who suffer from mood disorders.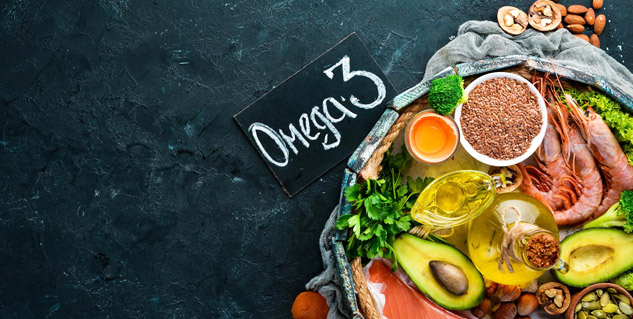 Also Read: Why Should You Include Omega 3 Fatty Acids In Your Diet? Let's Find Out
Omega-3 fatty acids are a very promising natural treatment for mood disorders. It also benefits in mood disorders, such as postpartum depression. In bipolar disorder or manic depression. The omega-3s have also been proposed to alleviate or prevent other psychiatric conditions including schizophrenia, borderline personality disorder, obsessive compulsive disorder, and attention deficit disorder.
2. Folic acid
Researches have suggested that supplementation with SAMe plays a positive role in the treatment of depression. One possible theory is that low folic acid levels are a leading cause of low SAMe, which increases symptoms of depression. By improving folic acid status, SAMe increases, and the chances of depression severely drops.
3. Vitamin D
Vitamin D is a very important part of mental health. It is as essential as our physical health and physical well being is. Having enough of the vitamin can lead to depression-like symptoms. People with depression have higher chances of having vitamin D deficiency. Therefore, increasing the Vitamin D intake will also benefit the mental health.
4. Magnesium
Magnesium helps in improving the symptoms associated with depression, anxiety, ADHD, and other mental health issues and hazards. Low magnesium levels cater to severe conditions like insomnia and migraines, as well as metabolic problems like diabetes and heart disease. Therefore, add magnesium to your every diet is going to exponentially benefit in the well-being.
5. B Vitamins
A diet that is high and includes vitamin B complex helps in boosting an indivisual's mental health. Vitamin B deficiency could negatively influence in the memory function, and cause cognitive impairment and even dementia. Vitamin B contributes to the complexity of severe depressive symptoms. Low levels of folate have been linked to depression. Hence fore, it is advised to take all vitamin Bs in your everyday diet.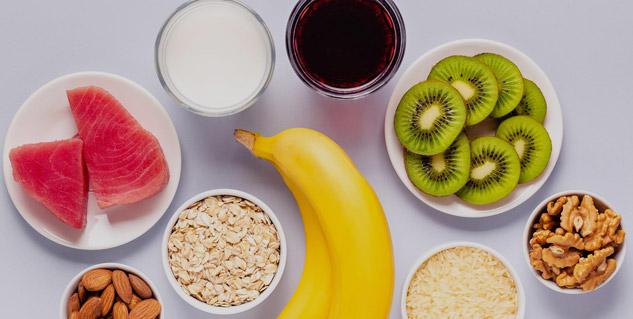 Also Read: 6 Signs Your Body is Low on Magnesium And Foods To Tackle The Deficiency
If you want to choose nutrition that might support your mental health, focus on your overall dietary patterns and include these nutrients in your diet for an over all well-being.
With inputs from Ms Neha Premjee, Ayush Certified Nutritionist, Yoga, and Wellness Expert