Virus can survive on various surfaces for a lot longer than we think. Here's a solution
In wake of several developments taking place in keeping everyone safe from the virus infestation, researchers of IIT Guwahati have come up with an antiviral/Antibacterial spray-based coating. The team is also in the process of making available 'ear guard' for the health workers. To curb the menace of the pandemic, the institute has been working day and night to fight the novel coronavirus. This has been developed Dr Biman B. Mandal, Professor, Department of Biosciences and Bioengineering, IIT Guwahati. Others who helped him in this research was PhD scholars, Bibhas K. Bhunia and Ashutosh Bandyopadhyay.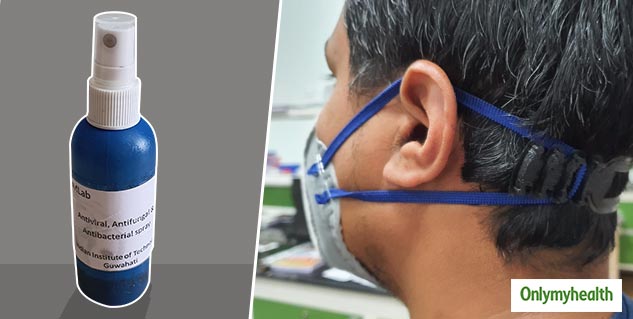 Also Read: Do Not Fall For Coronavirus Home Remedies On Social Media, A Viral TikTok Video Risked Lives Of 10 People
The Spray Technology
Wondering what the spray helps in? The current hero for doctors is the PPE or the personal protective equipment, which is worn by doctors dealing with COVID-19 patients. But, these PPE cannot prevent the accumulation of microbes. Hence, the disposal becomes a problem as these PPE become carriers of the deadly virus. This spray has been developed to safeguard the health of the doctor and medical staff workforce as they are currently the ones facing the brunt of the deadly virus. A lot many hospitals are now shut or sealed due to increasing cases of COVID-19 in doctors and nurses. This spray has been formed for the PPE kits to reduce the chances of microbes spread from the infected kits. Also, this spray is effective on surfaces like copper, silver, etc. This spray drastically reduces the chances of secondary infection to others. This spray can be applied or dipped on any textiles and other medical devices surfaces, also to allow reusing of the PPE kits, which are already in shortage.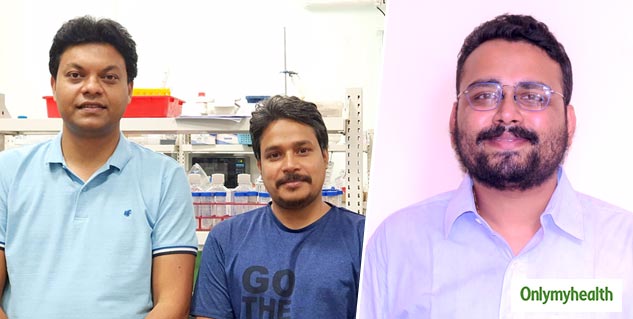 Advantages of the spray include:
Killing the microbes from PPE kits and masks, making them reusable.
Restrict spreading of microbes to fingers while removing a used mask.
Reduce the burden of disposal material
Also Read: BCG Vaccine And Coronavirus: Here's How This Vaccine Is Under Consideration For Coronavirus Treatment
Ear Guard Technology
Tight-fitting masks can cause great discomfort to those who have to keep wearing a face mask at work. Hence, to reduce this discomfort, the research team has 3D printed 'Ear Guard' prototype, which is fit to all size type. This has been developed in the Biomaterial & Tissue Engineering Laboratory of IIT Guwahati with polymer resins and is distributing the same to various hospitals, etc.
Read more articles on Health News