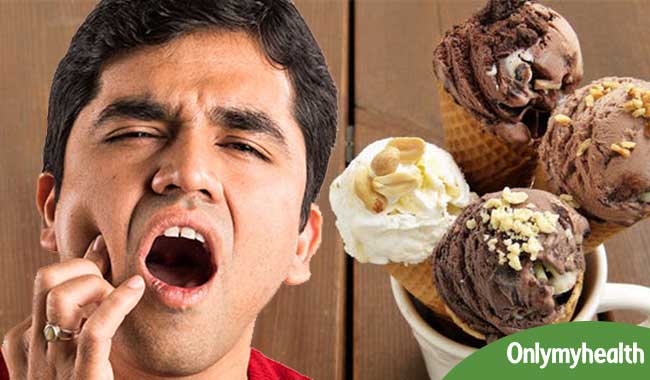 Do you know what causes you to have sharp sensation in your teeth, when you eat something cold, hot or sweet? Read this to know why.
Being an Indian you possibly can't stay away from the tangy 'aachaars and chutneys', neither can soda lovers switch their icy cold drinks with any other alternative or coffee addicts go without their daily shots of espresso and well, what is life without some Gulab Jamuns?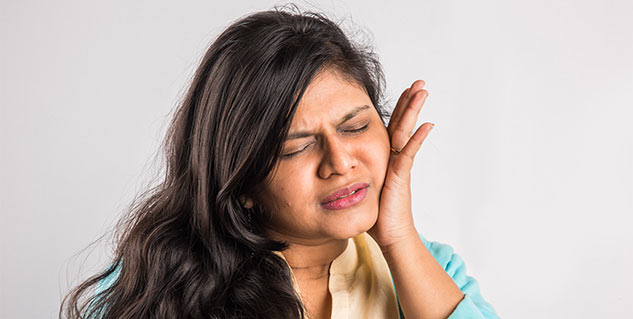 But little do you realise that your favourite food can trigger teeth sensitivity or what is commonly felt as a sudden pang while having any of the above.
Times have changed and so has the lifestyle of people. The availability of foods with low pH rating is considerably high and easy, becoming a major reason for people to have enamel erosion. Unknowingly, we expose our teeth to strong acid just by eating and many of those delectable dishes that you consume on a daily basis are super-acidic and soften the enamel of your teeth, such as, coffee, pickles, soda and candies.
And then there are people who take out all their rage on their teeth while brushing, weakening the gums in the process. One out of every three people may suffer from teeth sensitivity while only 23 per cent of sufferers take any action about it.
Some people are not aware of the reason behind this sudden pang while some simply don't know how to manage it. People do try home remedies and when nothing comes to rescue, they quit having the foods that cause that trigger the sharp sensation associated with sensitivity.
Quitting food is no option; it's just missing out on all the fun.
This is precisely why Sensodyne India is actively reaching out to sensitivity sufferers for many years now. It has launched an initiative—'Sensodyne Check Up' to educate people about tooth sensitivity across top cities of India, to inspire consumers to live sensitivity-free life. You too can check your oral health by answering simple questions in an online test here.
A recent research carried out in 2016 throws light on the very fact that Sensodyne is by far the most effective toothpaste for tackling teeth sensitivity.
To better understand the enamel erosion, let's dive deeper and learn how this happens.
"Dentine" is an inner part of a tooth, which is clad in an enamel layer. Now, when the enamel is softened or eroded, external triggers (such as a cold drink) can stimulate the nerves inside the tooth and you feel a sudden sting.
On the occasion of the World Oral Health Day, on 20th of March, Sensodyne invites you all to share your reasons of overcoming teeth sensitivity with them. All you need to do is tweet with #SayNo2ToothSensitivity, and share your reason to overcome tooth sensitivity.
Now, whether it comes from gorging on your favourite ice-cream or indulging in your 'Maa ke haath ki bani kheer', you ought to take care of it. And what better way than to learn it from the best in the industry!
Happy tweeting!
Image: Shutterstock
Read more in Dental Health.
For more such stories, Download Onlymyhealth App.