Orthodontic treatment can be a bit expensive at times and you might be tempted to overlook a few crooked teeth. Even the tiniest crooked teeth can create problems for your mouth as well as affecting your general health. Crooked teeth can be caused by many things such as premature loss of baby teeth, facial injury, genetic predisposition, poor dental habits during childhood and excessive use of a dummy.

Take a look at 7 ways your crooked teeth can affect your health:
1. Gum Disease
Crooked teeth can cause gum disease, which is also known as periodontal disease. This occurs due to the ease with which the bacteria that causes the disease can accumulate in the spaces between your crooked teeth.

This problem can become even more severe if your gums don't fit properly around your crooked and misaligned teeth which leads to the formation of pockets in which colonies of bacteria can thrive. This leads to tooth loss and severe periodontal disease along with other problems.
2. Bad Breath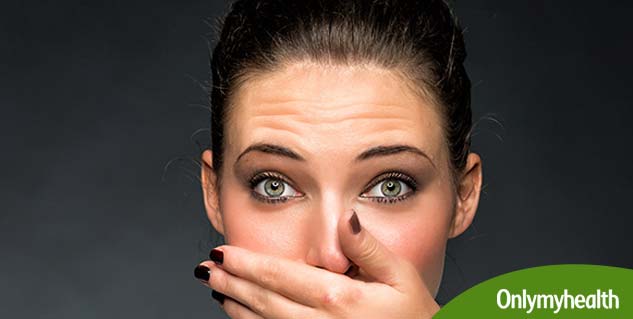 Crooked teeth not only look bad but they smell bad as well and can be very embarrassing for you. This happens usually due to bacteria that may be lurking in your mouth which is naturally due to the unnatural spaces caused by crooked teeth which are perfect for bacteria to reside in.
If you brush and floss your teeth religiously and still have bad breath then it is best that you should visit your dentist about this.
3. Difficult to Clean
The biggest problem that you will face with having crooked teeth is cleaning your teeth properly. It can be difficult to brush and floss your teeth when they're out of alignment. Misaligned teeth can lead to a buildup of plaque and food particles getting stuck in between your teeth. Allowing bacteria to grow in your mouth can lead to a lot of dental complications later on.
4. Can't Chew Properly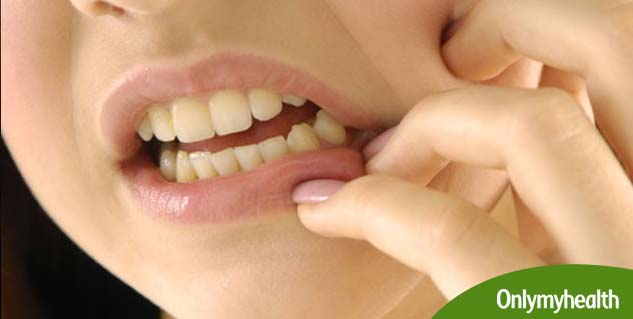 It can be a lot tougher to chew properly when you have crooked teeth as the chewing process relies on a properly aligned jaw and teeth. There should be proper contact between the lower and the upper teeth to make sure that chewing happens the way it should. Crooked teeth ensure that your food is not chewed up properly which can lead to further problems with digestion and even nourishment as well.
5. Increased Risk of Tooth Injuries
There is an increased risk of you cracking, chipping or breaking a tooth. This usually occurs because you have to readjust the position of your jaw to eat or speak. Usually, the excessive amount of contact on certain parts of your teeth can lead to your teeth fracturing or being chipped.
Also Read: Do your gums bleed when you brush? These could be the reasons
6. Wear and Tear on Your Teeth
Misaligned and crooked teeth can lead to one or more of your teeth sticking out and rubbing up against the rest of your teeth which can lead to an uneven wearing down of the tooth enamel over time. This can be even more harmful if you happen to suffer from bruxism in your sleep causing your crooked teeth to rub up against each other a lot more with force which can lead to erosion, cracking or even broken teeth.
7. Effect on Your Overall Health
Oral problems can affect a lot more than just your oral health. An example of this can be seen with a buildup of bacteria in your mouth which is largely due to having crooked teeth. This can lead to a lot of other ailments such as diabetes, stroke, heart disease as well as pneumonia.
What is the Solution to Crooked Teeth?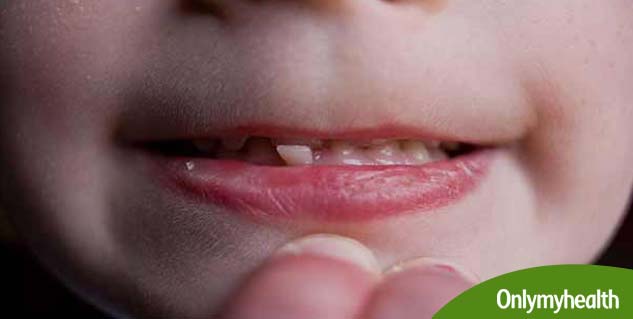 Teeth straightening options are a great solution to your crooked teeth as there are a lot more teeth-straightening options available today than ever before and straightening your teeth has become easier than it's ever been before. Here are 5 teeth straightening options:
Metal Braces
Ceramic Braces
Damon Braces
Lingual Braces
Invisalign Braces
Don't delay orthodontic treatment for your crooked teeth any longer. Straightening your crooked teeth is the best thing you can do to maintain good oral health and overall health!
Credits: Dr. Satish Pai
(An Ivy League trained dentist and a faculty at Columbia University, believes that a perfect smile not only makes a person look great but feel great while boosting confidence. As the founder of Putnam Orthodontics, he is dedicated to not only creating perfect smiles for his patients but also educating people with his engaging articles about all things related to a perfect smile and oral health).

Read more articles on Dental Health.

For more related articles, Download OnlymyHealth App.