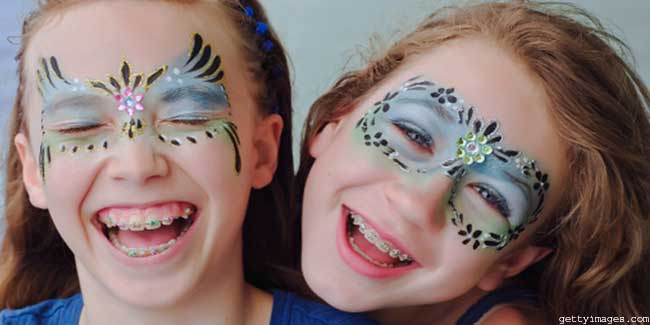 For a lot of us who did not consider rectifying uneven teeth during teenage have only dealt with them the hard way later.
It is not easy being a teenager in today's time! While we look back fondly at 'sweet 16,' the physical and the emotional traumas faced by teenagers are often overlooked.


Teenage problems, inconsequential as they seem later in life, if not handled well by parents and teachers could permanently impair their personality.

Teenagers are understandably very conscious about their looks and let's face it, outward appearance does play a role in the overall personality of any individual. While parents should be careful about cosmetic enhancement that a teen may seek, there are certain measures that need to be taken during teenage years that may later help in the overall personality development and general health – getting uneven teeth set with braces is one such step!

Braces can help pre-teens and teens fix crowded or crooked teeth and poor jaw alignment. The suitable age to get braces or any other orthodontic treatment is between 10 to 14 years. Also, it is important to understand that braces are not just about looking good, they are critical to oral care and dental health. It is important for parents to be aware of the fact that teeth that do not fit together correctly are harder to clean, are likely to be lost early in life and can put added stress on the chewing muscles while eating. A trained orthodontist can evaluate and determine whether your child needs braces and the type of treatment that is right for him/her.

When a pre-teen or a teenager is taken for consultation, the orthodontist evaluates whether the child's teeth are straight and meet properly or not. Facts like whether the tongue sticks out, jaw hurts, whether teeth and gum are healthy or whether the child has any problems in breathing and speaking are also taken into account.

Also, the child should be taken only to a qualified orthodontist as only a trained orthodontist understands the technicality involved with the braces and can give the right advice. There have been instances where patients were taken to regular dentist to do their braces that led to serious complications later.

It may help to know that there are three types of braces used to move and adjust the teeth. Brackets made out of plastic or metal that are either tooth coloured or clear and are bonded to the teeth are the traditional kind. The lingual type of brackets which are attached to the back teeth and cannot be seen while talking are the second type. These braces are custom-crafted through series almost invisible aligners, and teeth are gently and gradually guided to their favourable positions over a period of time, similar to the one associated with traditional orthodontic treatment. In this mode of treatment, one aligner is switched out for the next in the series every two weeks or so until treatment is complete.The third type is a metal band which covers the teeth and wraps around the last ones. The orthodontist will decide on the type of the braces required depending on the teeth and jaw irregularity.

When adolescents wear braces they have to take certain precautionary measures in order to avoid further oral health problems. It is imperative for adolescents with braces to brush the teeth regularly after every meal. It is advisable to brush carefully with soft bristled toothbrush and fluoride toothpaste to avoid any kind of damage to the braces. The adolescent must floss between the braces and teeth once a day, preferably in the morning. Food stuffs which are sticky or hard must be avoided as they tend to get lodged in between the braces and are very difficult to remove. Foods to be avoided are caramel, chew candy, popcorn, nuts etc. It is also important to go for cleaning to an orthodontist or regular dentist every five to six months.

So brace up now to smile your way through life!

Dr. Aarti Sharma is a Consultant-Dental Operations at Clove Dental.


Read more articles on Dental Health.