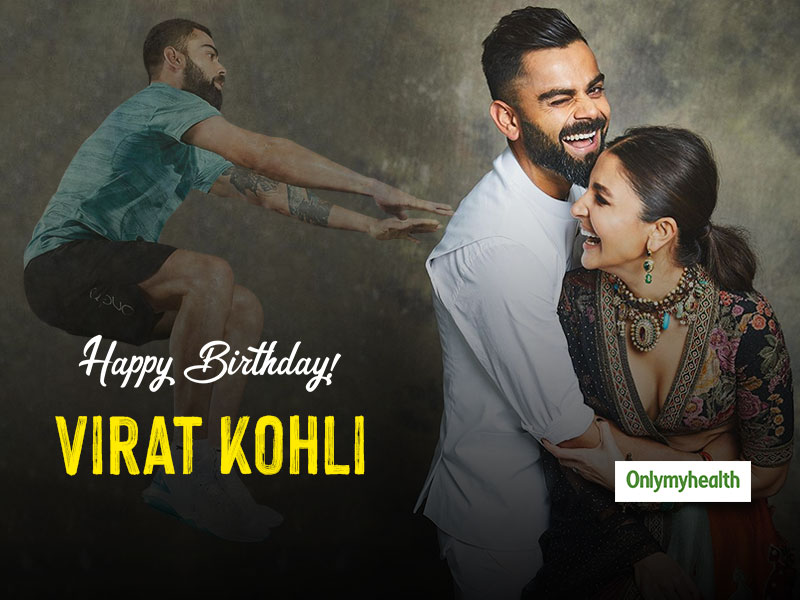 Happy Birthday Virat Kohli: Stamina is what makes Virat Kohli the player he is. He loves to sweat it out in the gym and makes sure to look ravishing all the time. Let's see how the birthday boy enhances his stamina.
Happy Birthday Virat Kohli: Our Indian cricket captain, the ravishing Virat Kohli celebrates his birthday on November 5. He has won several hearts with his smashing cricketing skills and good looks too. As much as he loves playing cricket, he is a big fitness buff and spends a lot of his time in maintaining his physique as well as his stamina. His streak at the ICC World Cup this year was as smashing as ever. Even though India did not win the world cup but the captain never failed to impress with his exceptional skills on the field. He added another feather to his cap by becoming the fastest batsman to score 20,000 international runs and eclipsed batting the great batsmen such as Brian Lara and Sachin Tendulkar. During his match against West Indies (World Cup), the 30-year-old Virat battled at the number three spot and registered 9,000 runs. This is not enough for the 'Punjabi Munda' as of now, Virat is the only the number 3 captain in World Cup's history to hit 4 consecutive fifty-plus scores. Earlier, the other skippers who achieved this target are:
Graeme Smith in the year 2007
Aaron Finch in the current year (2019)
Do you also have the courage to be fit and have amazing stamina? So just like the sportsperson Virat Kohli, you need to take some steps to change your life completely. But before that, you should know, what is stamina.
View this post on Instagram
STAMINA
READ: Sushmita Sen's Fitness Mantra: Diet And Workout Secrets Of The Youthful Bollywood Diva
The energy in your body which allows you to maintain mental and visceral exertion for longer portions of time is called stamina. Hence boosting the strength of your body, helps you to continue physical and mental pressure when you indulge in some activity. Boosting stamina also decreases tiredness. Having good stamina helps you to do your day to day activities at a raised level while exerting a very less amount of energy.
Here we bring some tips to boost stamina in your body.
Physical Activities - Exercise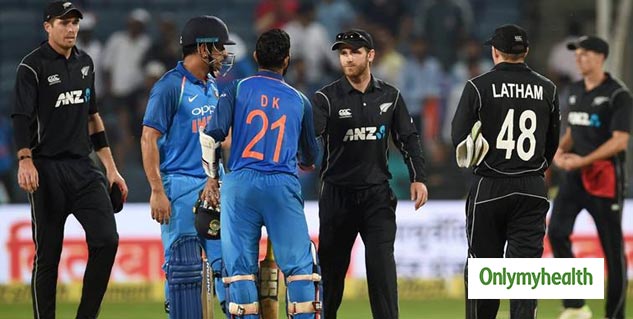 READ: Alia Bhatt's Weight Loss of 16 Kgs in 3 Months: Get Inspired from Her Workout and Diet Regime
Human beings are lazy and they want big outcomes but with small efforts. Same is the case with exercise, people make weird faces when we tell them to do it. But one should agree that it gives amazing benefits to your stamina. Various researches and studies have also proved that those who suffered from tiredness enhanced their levels of energy after a week of physical activity. Exercise advances:
capability to work
sound sleep
vigilance
Also Read: Virat Kohli: Revealing birthday boy's fitness secrets
Meditation with Yoga
Yoga is the best natural remedy to provide calm and peace to your mind. Added with meditation yoga boosts your levels of energy and strengthens your body. If you start doing basic yoga you can see it results in a few weeks. You could start feeling the enhancements in your body, which will help you with your health and diseases too. Meditation is best to fight from all your stress, it also provides you more endurance.
Try to avoid Caffeine
Caffeine has both pros and cons to your body, which reacts differently in different situations. Some people feel energetic after drinking a cup of tea or coffee. While others may be just addicted to it. Hence, caffeine may help you to increase your stamina, but getting addicted to it may give side-effects to your body. Caffeine is the other name to instant energy, but don't get dependent on it. Also stay away from an excess of sugar and artificial added colors and flavorings (smoothies, shakes, mojitos).
Read more articles on Exercise & Fitness