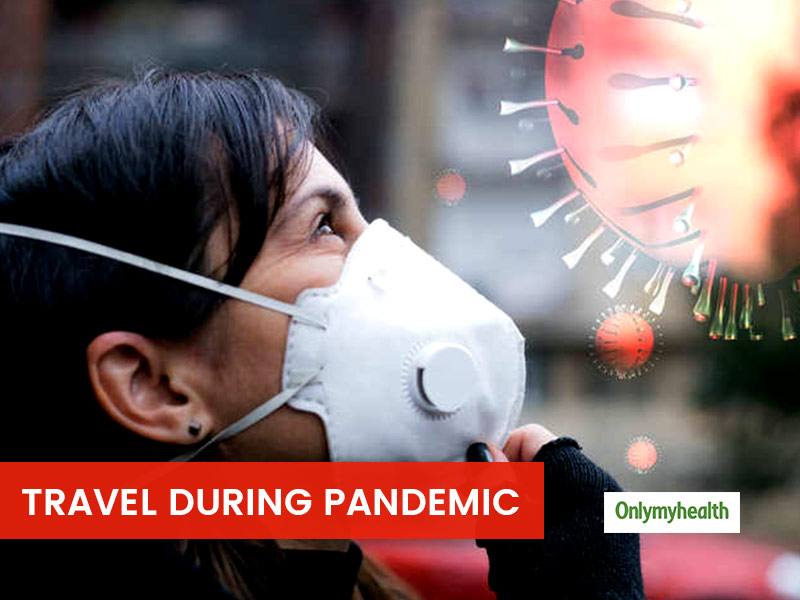 The spread of COVID-19 pandemic has made it difficult to even travel. Here are some tips to travel safely by train, air and road. Read on.
This wave of Novel Coronavirus has taken over the whole world. People have a lot of fear from this deadly virus. The number of affected as well as the recovery cases are increasing now. COVID-19 seems like a test of our immune system. With the harmful effects of air pollution and Coronavirus, it is important to take care of yourself. For some people, it is still important to go out in an emergency situation or for work. Going out for your job is essential and unavoidable. In fact, public transports have now started working and many people have started thinking that the virus is finished. Well, that is not true. Onlymyhealth editorial team spoke to Dr. Sandeep Patil, Chief Intensivist, Fortis Hospital, Kalyan about travelling during the COVID-19 pandemic.
Tips to travel by air, train and road during pandemic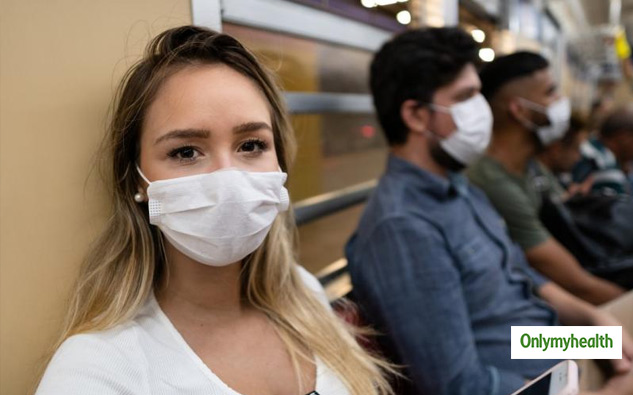 In fact, traveling on trains can already be tiring and lengthy. However, one shouldn't forget to take all necessary precautions in such pandemic times for safe travel. Besides sitting or standing within 6 feet of others, there are other things one has to take care of. As per Dr. Sandeep Patil, here are some tips to make your train travel safe and easy:
1. Stay updated
Book your tickets in advance contactlessly. Check the train schedule beforehand, so that you can time your travel in the non-peak hours avoid going in a crowded area without wasting time.
2. List down your travel needs
Carry a 3-ply face mask, a hand sanitizer, and a few disinfectant wipes with you. In fact, you should also carry a few extra masks in a sealed bag, so you could replace your mask if it gets soiled.
Also read: Oxford COVID-19 Trial: Scientists Expect COVID-19 Vaccine Phase 3 Data By December
3. Follow the precautions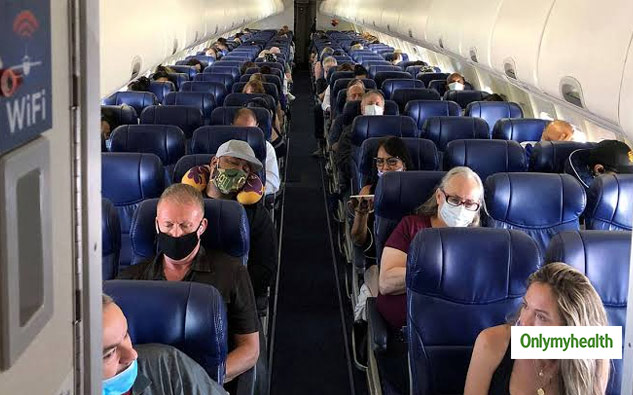 Before leaving for your journey, wash your hands with soap and water and then wear your mask. Once worn, it should not be touched or removed until you reach the destination. Moreover, it is even safer to wear gloves before you go out.
4. Avoid touching everything
One should also try and avoid touching common public things such as ticket machines, handrails, elevator buttons and benches as much as possible. Even if you do touch these surfaces, immediately wash your hands with soap and water for 20 seconds or use a sanitizer containing 60% alcohol.
5. Social distancing
Social distancing is also one of the most important rules to stay protected from Coronavirus. You should stay at least 6 feet away from other people and avoid going into crowded areas. In fact, consider sitting on alternative seats and not together if possible.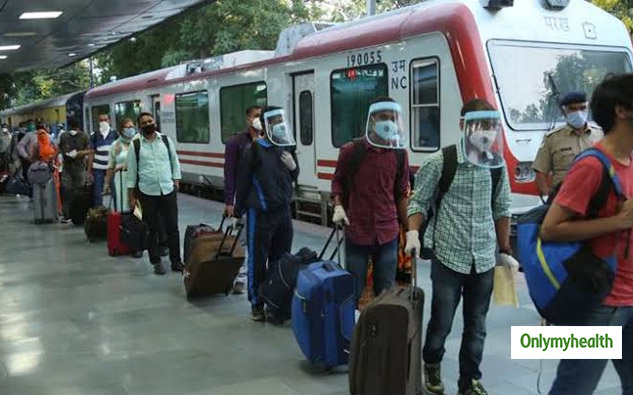 6. Buying food and water from outside
You should surely avoid buying food items and water from outside as it can be infected and unsafe for you. It would be safe if you carry your own food packets and water. Do not accept or offer food to others during this difficult time. Avoid removing your mask to eat and drink during your travel. Wait to reach at your destination.
Also read: 6 Hygiene Hacks To Protect Yourself From The Third COVID-19 Wave In Delhi
7. Sanitisation
You should also remember to sanitize your hands before leaving as well as after completing your trip. Moreover, wash your hands with soap and water for at least 20 seconds after reaching.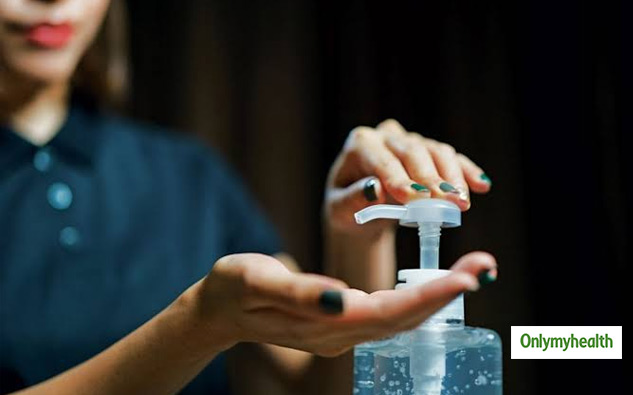 8. Mask
Do not remove the mask during the travel time be it a personal car journey, by air or train. In fact, remove the mask you wore during your travel & replace it with a fresh one once you reach. The previously worn mask can be placed in a sealed bag to wash or dispose as it might be infected. You should even wear mask in your personal transport.
These were some tips to safely travel in a during the COVID-19 pandemic. If you don't take these precautions, it can put you into higher risk of getting infected. These hygienic and safety measures can even make your travel stress free and easy. You can take more suggestions about this from your doctor.
Read more on Miscellaneous