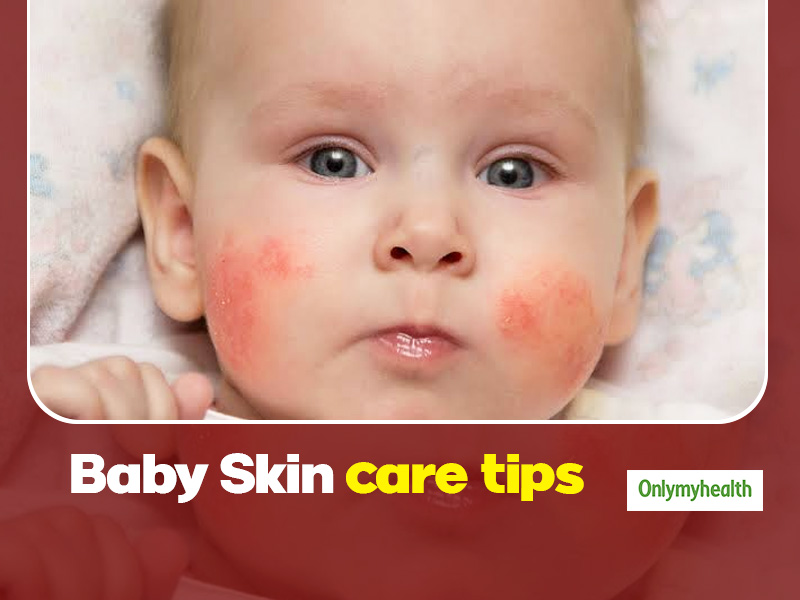 New born skin is very delicate and soft. Here are some baby skin care tips to try in winters. Read on.
Winter is coming and so is baby eczema, dryness and what not! Babies have a very delicate skin that gets affected by the environment within the blink of an eye. In winters, they tend to get red rashes, dryness, chapped lips and pretty quicker than adults. Taking care of a new born can be very difficult and challenging. Parents enter this new phase of life with utter happiness as well as planning. One has to be careful about the baby's health and skin. They catch infections and skin problems easily. During winter, the cold weather and winds can prove to be very harmful for a new born's tender skin. You even have to be cautious while giving you toddler a bath and stepping out of the house during winter. In this article, you will get to know about some winter skin care tips for babies.
Baby skin care tips For Winters
By taking appropriate preventive steps, you can keep your little on safe from the extremely cold weather. Your little one needs extra care due to the drop in temperature. Check out these winter skin care tips for your baby:
1. No long baths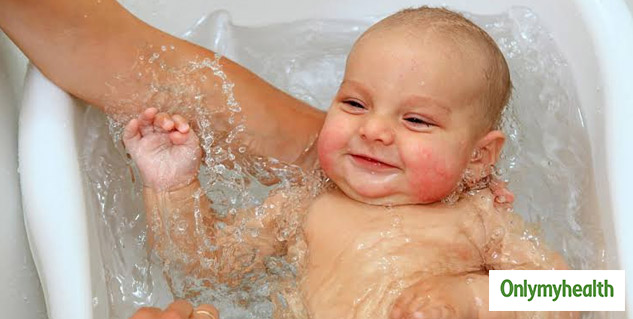 Long baths can make your baby's skin extra dry, adding to the pre-existing dryness in the surroundings. Give the baby a short warm bath, but don't keep him/her in the water for too long. In fact, you do not need to bathe your toddler every day. Thrice a week is more than enough for their sensitive body. Also, do not forget to do a patch test on the baby's skin before using any soap.
Also read: Monsoon and Newborn Care: Tips For First-Time Parents To Keep The Baby Safe In Rainy Season
2. Massage with oil
An oil massage does not only benefit the baby's skin but stimulates the blood flow and activates their bones. You can give an oil massage to your new born daily, so that the skin stays moisturized and less prone to dryness and rash. Oil acts as a preventive measure and healing agents too.
3. Use a humidifier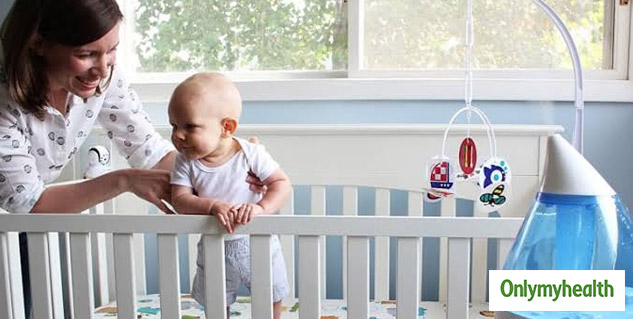 Using a humidifier in your baby's room becomes necessary in very cold areas. In winters, the temperature drops and that induces a cold vibe in the room too. It is good to put a humidifier in the little one's room. This will keep him warm, moisturized and safe from any unnecessary skin issues.
4. Comfortable clothing
You can also try keeping your new born's clothes as comfortable as possible. This acts as a preventive measure for skin problems. It is good to add layers in the cold weather but putting too much clothes on can create a heated skin rash and irritation on your baby's soft skin. It gives them peaceful sleep at night.
5. Keep skin moisturized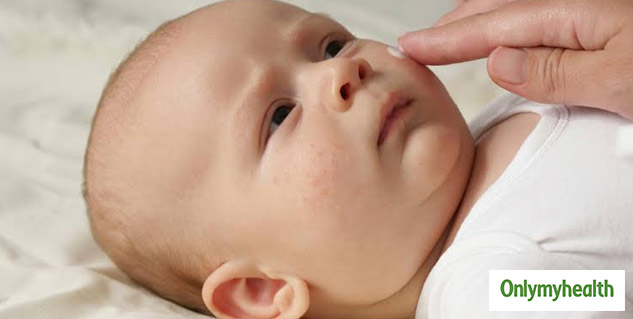 Another way that can be helpful in taking care of your baby's skin is keeping them moisturised in winters. The cold and dry winds make their skin dry and develop eczema. You should use the right kind of moisturizer and apply it regularly on the baby's skin. Try using a natural milk and butter based moisturizer due to this harsh atmosphere.
Also read: Tips To Identify and Diagnose A Viral Rash in Infants
6. Talk to the pediatrician
Don't hesitate or think twice while calling the doctor for your baby's well-being. Especially if the newborn has a dry or red skin. It can even cause irritation, cracks and itching. In such cases, you can take advice from the doctor regarding any cream or medication. The dryness should disappear in a few days, connect with a pediatrician if it doesn't.
These were some care tips for new born baby skin. Follow these tips in this cold chilly weather and protect your baby's skin. Your toddler is an easy target for the harsh climate. So to prevent skin and health issues in your baby, try staying indoors and avoid going out in the cold and chilly weather.
Read more articles on New born care