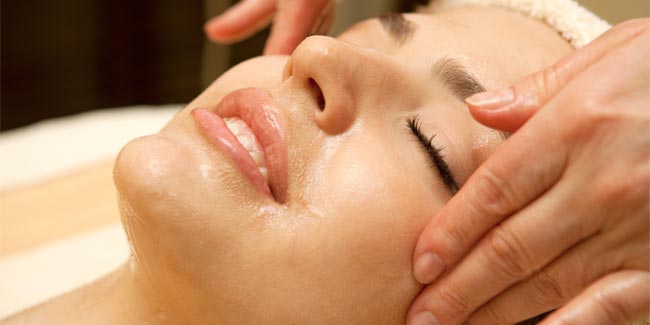 There are many ways to remove dead skin cells from outermost layer of the skin. Learn your options to rejuvenate skin by peeling away dead and lifeless cells.
Skin renewal is a natural process but this process may impair due to many reasons like change in the weather, low humidity in the home, nutritional deficiencies, use of heavy moisturizers or excess oils in acne-prone skin.
Dead skin can make your face and body look unhealthy, as the build up of dead skin cells make complexion dull, uneven and blemished.
[Read: Homemade Exfoliating Scrub]
Ways to Remove Dead Skin
There are many ways in which you can remove dead skin off your face. Exfoliating your skin with products and techniques is the most common method that removes the dead skin cells and allows new skin to form.
Baking soda: You can prepare an exfoliant at home by combining water with baking soda. This is ideal to remove dead skin off your fingertips. You need to scrub it gently onto the skin and rinse it with warm water. Additionally, you can add sugar and oil to the solution of baking soda and water to make skin look fresh.
Oatmeal and honey paste: Mix dry oatmeal powder, honey and water to form a thick paste. Apply it to the face and body using your hands. Let the paste stay on the skin for half an hour before you rinse it with warm water.
Pineapple mask: Massage 1 tablespoon of pineapple juice onto the skin where there is a build-up of dead cells. Let the juice dry for at least ten minutes before rinsing. The fruit has an enzyme called proteolytic which helps fight free radicals that damage the skin. Moreover, it get rids of dead skin cells and detoxifies the skin to make it look clean and radiant.
[Read: Beauty Tricks for Skin]
Dry brush: This is one of the easiest ways to get rid of dead skin. When you're in the shower, use a soft, natural-bristled brush all over your body. You need to apply a gentle pressure with the brush. Just make sure that you use the dry brush on areas where the skin is thin or where there are rashes or broken skin.
Scrubs with polyethylene particles: These are much gentle than other exfoliating products. If you are looking to get rid of dead skin from your skin, exfoliating scrubs with polyethylene particles is an excellent option. Just remember to apply a moisturizer to the skin after you exfoliate which helps skin from further drying out.
Pumice stone: To remove dead skin from the bottom of your feet, you can use a pumice stone with an exfoliating scrub. It will be sensitive for other parts of the body and shouldn't be used at other places except feet.
Medical procedures: Cosmetic procedures such as microdermabrasion and dermabrasion can help remove the outermost portion of the skin, to get rid of dead skin cells. These are either done at spas or at health practitioner's clinic.
Read more articles on Beauty and Personal Care.