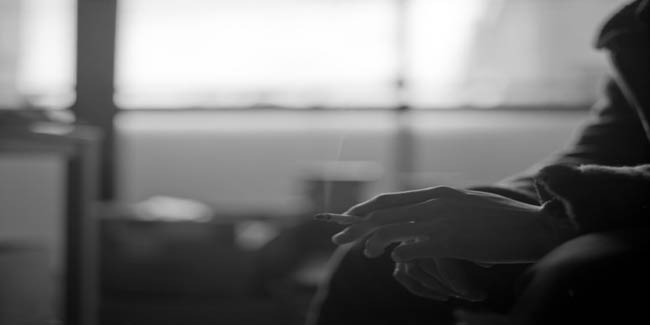 Human folly knows no ends; no amount of preaching can ever stop that one man from giving into wrong doing. The wrong doing has now been sugar coated into a term known as bad habits. How do you quit a bad habit?

New Year's resolutions are done by most, but almost all of them do not seem to stick to the plan. When trying to quit a bad habit, it is always necessary that you give your heart and soul to it. The first and foremost thing to do is to acknowledge the fact that you have a bad habit. When you say to yourself that you do indeed have a bad habit then you start bringing about changes in your life, changes that will help you to quit those bad habits.



Define your Goals
The first step to anything is to find out what is that you want. You need to define your goals before actually getting to the result. When you know that you have to make some changes in your life then you are more likely to achieve them than those who think that they may or may not have a problem. You have to then take active steps and go for the ultimate goal. Remember change will not come easy and you have to be committed towards it.
Also read : Reasons to quit smoking cigarettes
Try and get help
It is all good that you want to do it by yourself, but most people fail when they do not want to take any help. By taking help from close friends and family you will be able to go about it more efficiently. So therefore, you need to find someone with similar goals and together the two of you can make a difference by being there for each other.
Change the environment
Stay away from people who encourage bad habits. You need to find a change in your surroundings and stop bad habits actively. If you have a favourite chair upon which you like to sit and smoke, then you should remove the chair thus making your surroundings less smoking friendly. Sometimes there are certain bad habit environments that cannot be changed, and in that case you have to alter the social configuration inside which you are present. For example, if you smoke on breaks with your co workers then you must change your timings so that you are not tempted to light up.





Pros and cons
Before you start you should try and put down the pros and cons and you ought to be very honest when it comes to this. Do not check on a con and think how good a pro that is, no, a con is a con. You should list the two and ask yourself what you will gain if you give up and what you will lose in you give in. Its all a mind game.
Also read : Follow these Tips to Strengthen your Immune System
Reward yourself
This is a good way in which you can motivate yourself. You can continue to acknowledge and reward yourself for each step you take towards your goal. Let everyone around you reward your success and cheer you on the next step. For example, treat yourself with an expensive gift after you have successfully taken a good step toward quitting the habit. Remember, you deserve it because you have done something extraordinary.

The chronic smoking, drinking alcohol, eating junk foods, sleeping till late, going to sleep late and the thousand other bad habits can be dumped with the power of your mind. Use it, and be strong.


Image source : Getty
Read more articles on Healthy Living
For more such stories, Download Onlymyhealth app