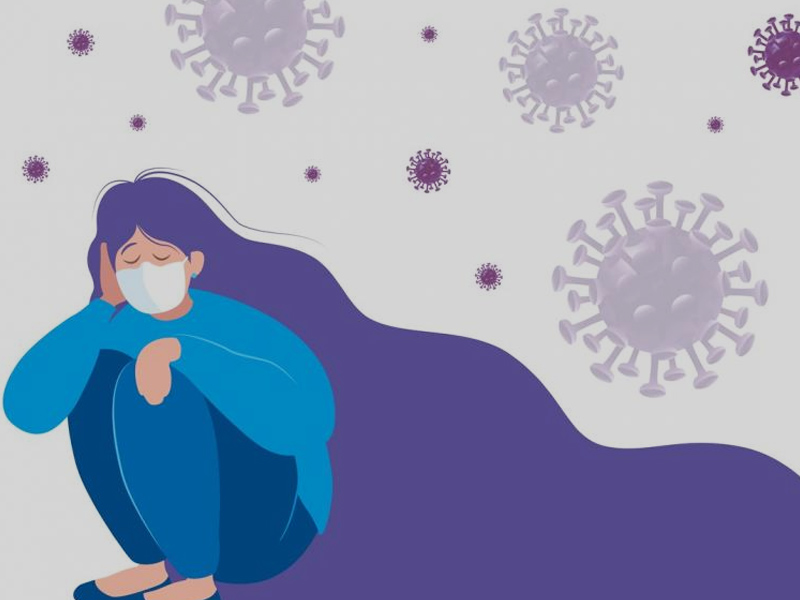 WHO defines Health as "a state of complete physical, mental and social wellbeing and not merely the absence of disease or infirmity. This definition of health can be well explained with post covid health. People in our country and also across several parts of the world are making several efforts to overcome "the fatigue". Covid Fatigue can be a physical pain, tiredness, occasional shortness of breath, taste change but if we expand the definition of WHO- mental health plays a very important role post covid recovery. There are feelings of low, anxiety, panic among people and socially - many of us have been isolated- unable to meet our family and friends to safe.
What is Covid Fatigue? It is simple, imagine as if you have just been in a war and have returned home as a winner. The Physical tiredness, being away from family and friends and uncertainty of the present and future can lead to fatigue. For months, we have been laid off work or working from home, unable to meet family and friends or social gatherings. But there are ways to overcome this Fatigue. I hear you and, in this article, today, I will share some tips and tricks with you.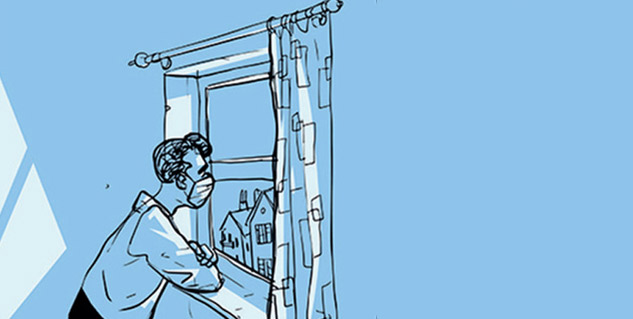 Also Read: Post-Covid Fatigue: How It Affects Everyone Differently
Tips to overcome covid fatigue
Here are some effective measures to overcome COVID fatigue:
Mental – Practice mindfulness
Doing things, we enjoy doing like reading books, listening to the music, watching a movie, a simple day of not thinking or doing anything, meditating, singing, dancing, listening to a podcast or chanting of mantras, any strategy which helps you relax will help you mentally. Adding some herbs and spices which have shown improvements in feelings of low or moderate depression can help.
Ashwagandha – is a powerful adaptogen which has been used in treating mild depression. You can add 1 teaspoon ashwagandha powder in ½ cup milk and have as a sleep tonic. Just 1gm –2 gm is enough for the day. You can also add saffron – saffron helps in mild anxiety. Add it to milk or just have some saffron soaked in water.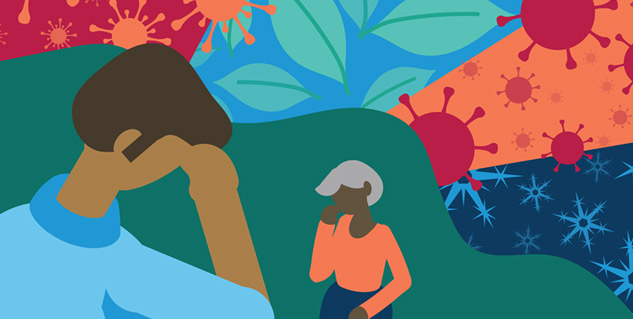 Research shows that consuming greens help in removing free radicals and help in preventing of low and uplift mood. Moringa powder, curry leaves, dried methi leaves, broccoli, spinach and different greens can be added in the diet. High levels of Mono-oxidase enzymes can reduce serotonin levels in our brain. Consuming foods rich in greens helps in reducing activity of this enzyme. Mood uplifters like banana and milk works the best. Milk has a protein tryptophan which helps in secreting happy hormone serotonin but it needs a transporter to get absorbed into the brain. To increase the absorption of tryptophan we need carbohydrates. This is the reason why people crave sugars when low or depressed. One of the best ways to recover is to stay positive. A stress free / relaxed environment will also help in recovery and boost your immunity.
Physical health
We have long talked about benefits of protein and hydration in covid recovery. Post any viral infection, not only in COVID-19 infection there is a muscle breakdown. Loss of muscle mass can reduce strength and our ability to function. We also have to remember there is an increase energy requirement for all meals. Patients can skip eating meals at the time of infection and during infection there is also increased energy requirement to breath. Eating large meals can be difficult for patients and not to forget taste changes, lack of appetite and impaired gut health all adds up. In my articles before, I have outlined in detail about health benefits of having dal, dal water, kahwa, noon chai, barley water, coconut water, kokum sherbet, shikanji, khichadi, oats and porridge, well cooked eggs, pulao, rice and dal, ragi dosa, mung dal idli. All these meals help in covid recovery and help in gaining strength. Remember, our body is 70% water and drinking fluids helps to maintain electrolyte balance and is an easy way to get the required nutrients.
Also Read: Post COVID Insomnia: Why It Happens And What To Do About It
Social and emotional wellbeing
There are many of us, who are socially isolated, to prevent covid infection. Remember, social wellbeing is as much important as your physical and mental wellbeing. To improve your social and wellbeing, organize google meet or what's app video calls or family zoom meetings. Stay connected with your friends. Try to organize a group dance session or a virtual group exercise session or catch up over a coffee through google meet. Staying connected helps overcome grief, distracts with the boredom and gives a positive outlook.
Stay positive and stay relaxed. Take one goal at a time and repeat until it becomes a habit and your fatigue is over.
Read more articles on Mind & Body