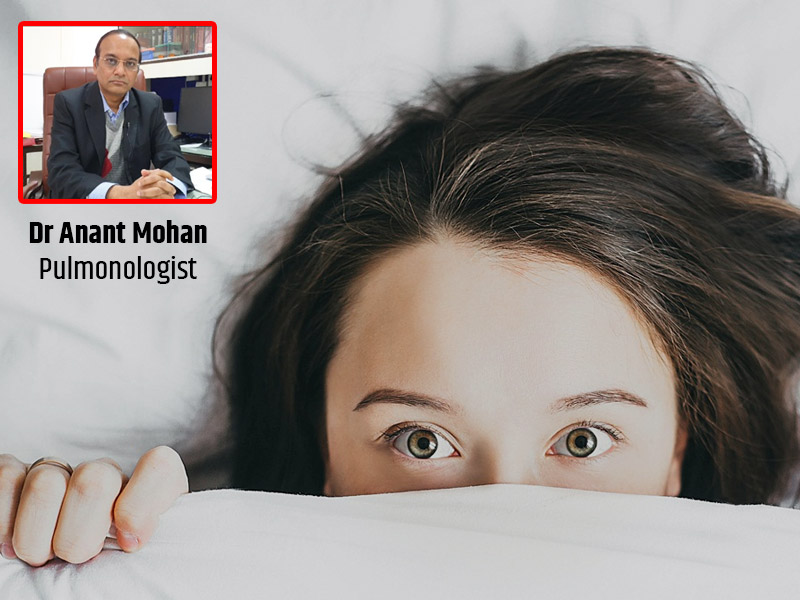 Contracting Coronavirus and dealing with its uncertainties and myriad complications tends to take a toll on both physical and mental health. The ordeal doesn't just end with defeating the virus and post-Covid troubles continue to bog one down long after testing negative. Insomnia which is basically inability to sleep or trouble falling asleep could affect the quality of life of an individual. In short term, insomnia lowers energy levels, leads to mood swings and affects work performance. Insomnia is among the other sleep troubles that Covid patients have been complaining post beating the virus. Medical experts suggest that it could be partly triggered by stress, anxiety and uncertainty that patients experience during the disease which also disrupts their sleep-wake cycle. The constant fear of something bad happening due to the deadly infection could lead to a number of psychological issues including insomnia.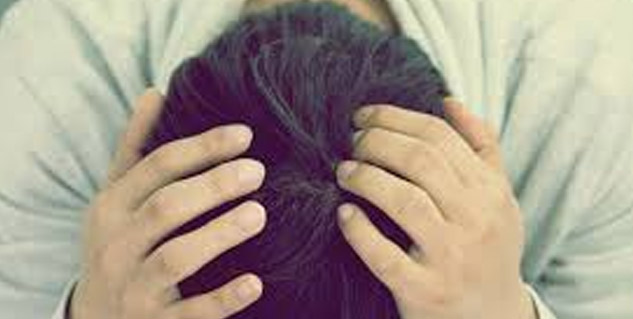 Also Read: Are You Facing Troubles In Sleeping? Here Are 9 Home Remedies To Cope Up With Insomnia
As per an article published in The Lancet Psychiatry on February 1, 2021 titled Bidirectional associations between COVID-19 and psychiatric disorder: retrospective cohort studies of 62 354 COVID-19 cases in the USA, several surveys have suggested that patients with COVID-19 suffer from symptoms of anxiety, depression, and insomnia.
"A meta-analysis of pooled data from studies that estimated the incidence of psychiatric disorders after the severe acute respiratory syndrome (SARS) and Middle East respiratory syndrome outbreaks suggested that coronavirus infections can lead to delirium, anxiety, depression, manic symptoms, poor memory, and insomnia," says the article.
Insomnia: Why Patients Face It Post Covid
Coronavirus wreaks havoc on the body and mind and its effects are felt for several weeks post the disease, in some cases even for months. While one concentrates on the physical recovery, psychological issues often creep up when we least expect them to. Constantly worrying about developing a new symptom or monitoring oxygen levels all the time could take a toll on mental health. Sleeping excessively during daytime alters the body cycle.
"There may be a variety of reasons behind the Covid-induced insomnia or sleep troubles. It may be anxiety, mental stress, loneliness triggered by confinement to a single room, or by admission to hospital. Besides, daytime naps could lead to problems falling asleep at night. The entire sleep cycle goes for a toss," says Dr. Anant Mohan, Head of Pulmonary Medicine at AIIMS in Delhi.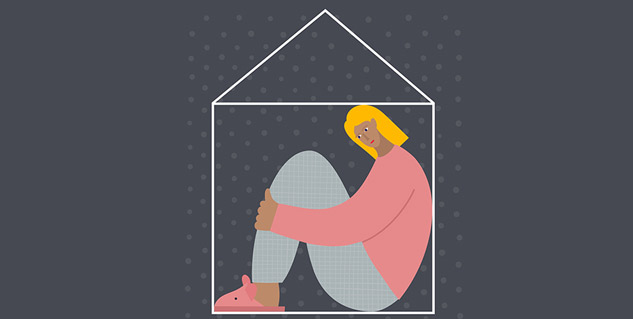 There is a constant fear of something going wrong as things are not exactly in your control. There might be a set of physiological changes also leading to this problem due to which the sleep-wake cycle is altered. At times, usage of steroids could also lead to certain sleep problems, says Dr. Mohan.
How To Reset The Body And Mind Post Covid
While post-Covid troubles will take some time to go away, it is important to rejuvenate the body and mind. Dr. Bipin Jibhkate, Consultant critical care medicine, and ICU director at Wockhardt Hospital, Mumbai suggests ways to press the reset button to slowly but surely inch towards full recovery.
Avoid Electronic Gadgets: Do not watch TV or stay glued to your phone screen for longer duration of time. Staying away from social media for a while could be extremely helpful as it prevents your mind from information bombardment.
Ensure proper bedtime routine: Create a comfortable and sleep-friendly environment. Try to get sleep of 8 hours to feel fresh. Do not oversleep as you will end up feeling lethargic. Make sure your bedtime routine is proper and the room is dark enough to induce sleep.
Avoid caffeine and other beverages: A few hours before going to sleep, one must resist the temptation to have tea, coffee or any other such beverage. Do not eat anything before going to bed so that you can sleep peacefully.
Also Read: 5 Bedtime Teas That Can Help You Sleep Peacefully Through The Night
Try to sleep and wake up at the same time: This will re-train your mind to get back to your normal sleep routine.
Exercise: This will not only make you feel fresh and active but also improves your cognitive health.
Have nutrient-rich diet: One must try include all the essential nutrients in the diet.
Include some fun activities in your routine: To lower your stress levels, it is important you indulge in some fun activities like reading, playing games, or listening to music.
Take medication: This should be followed as suggested by your doctor.
Yoga and meditation: You must try relaxation techniques such as yoga and meditation to stay mentally healthy.
(Written by Parmita Uniyal from Onlymyhealth)
Read more articles on Mind & Body