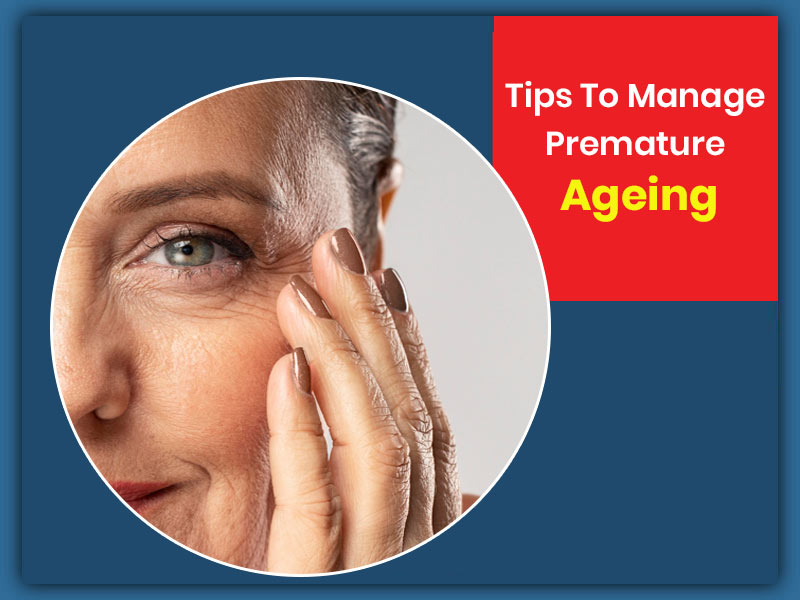 Ageing is a normal process. It shows on your overall body, including the skin. On the skin, it appears as fine lines and wrinkles. Some of the elasticity is also lost, and the skin sags. Ageing is normal. However, premature ageing might not be the same as it has a lot to do with your lifestyle and environment. As the name suggests, it is when the signs of ageing start to show prematurely. Gladly there are ways to manage or slow down premature ageing, says the American Academy of Dermatology Association (AAD). So, let us look at ways to manage premature ageing one by one.
How To Manage Premature Ageing?
Here are some of the ways you can manage premature ageing, as suggested by the AAD:
1. Sun Protection
Although getting some amount of sunlight is essential, it shouldn't be done without taking the required protection. Sunlight contains ultraviolet (UV) rays that harm the skin, reduce its elasticity, and cause premature ageing, as per the US National Library of Medicine. Hence, wear sunblock whenever you go out. Try to cover as much of your skin as possible. Wear a hat or carry your umbrella to minimize exposure to sunlight.
2. Balanced Diet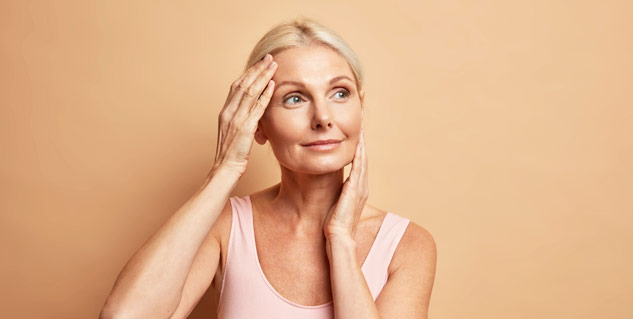 (Photo Credit: Freepik)
Not just sunlight, food also affects the skin, especially highly processed and sugary foods. Instead, include lots of seasonal fruits and vegetables in your diet. Have complex carbohydrates, healthy fats, and enough protein, which make up for a balanced diet. Also, stay hydrated.
Also read: Diet Or Pills, What's Better When It Comes To Anti-Ageing? Study Finds Out
3. Exercise
Physical activity is crucial for overall health and well-improves. It promotes circulation and boosts immunity. And when you are healthy inside, it shows outside.
4. Quit Smoking
According to the American Academy of Dermatology Association, smoking accelerates the ageing process. Wrinkles start appearing on the skin, and the complexion becomes dull. Hence, to prevent that, quitting smoking is the best thing for your health you can do.
5. Minimise Alcohol Intake
Excessive alcohol intake can also harm your skin. Hence, minimize your alcohol intake for good skin and overall health.
Also read: How To Prevent Wrinkles And Other Signs Of Ageing?
6. Clean Your Face Gently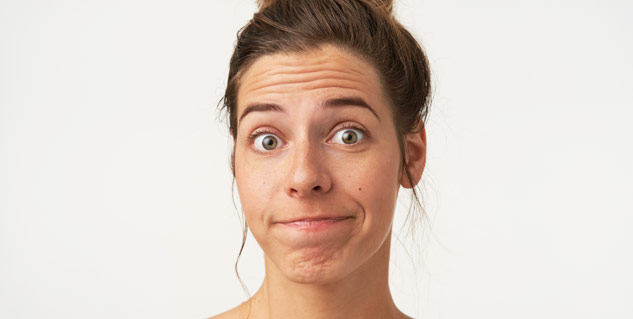 (Photo Credit: Freepik)
Throughout the day, your skin goes through a lot. It is exposed to sunlight, wind, dirt, pollutants, etc. Hence, never skin cleansing. However, you must do it gently. Putting too much pressure causes skin irritation that can cause damage. Also, use gentle products on your skin.
7. Moisturise
No matter what the season is, moisturizing is important. It keeps the moisture locked in. Without it, your skin would get dry, which can cause damage. Hence, moisturize your skin regularly with a gentle lotion.
As summer is approaching, you tend to be more exposed to the sun compared to other seasons. It, in turn, can harm your skin in more ways than one. Hence, protect your skin from sun rays as much as possible. Also, as one tends to sweat profusely during this season, many people moisturizing. Although you should not use the heavy creams that you use during winters, you must switch to light lotions. Also, eat balanced meals, have enough water, and exercise regularly.
Photo Credit: Freepik