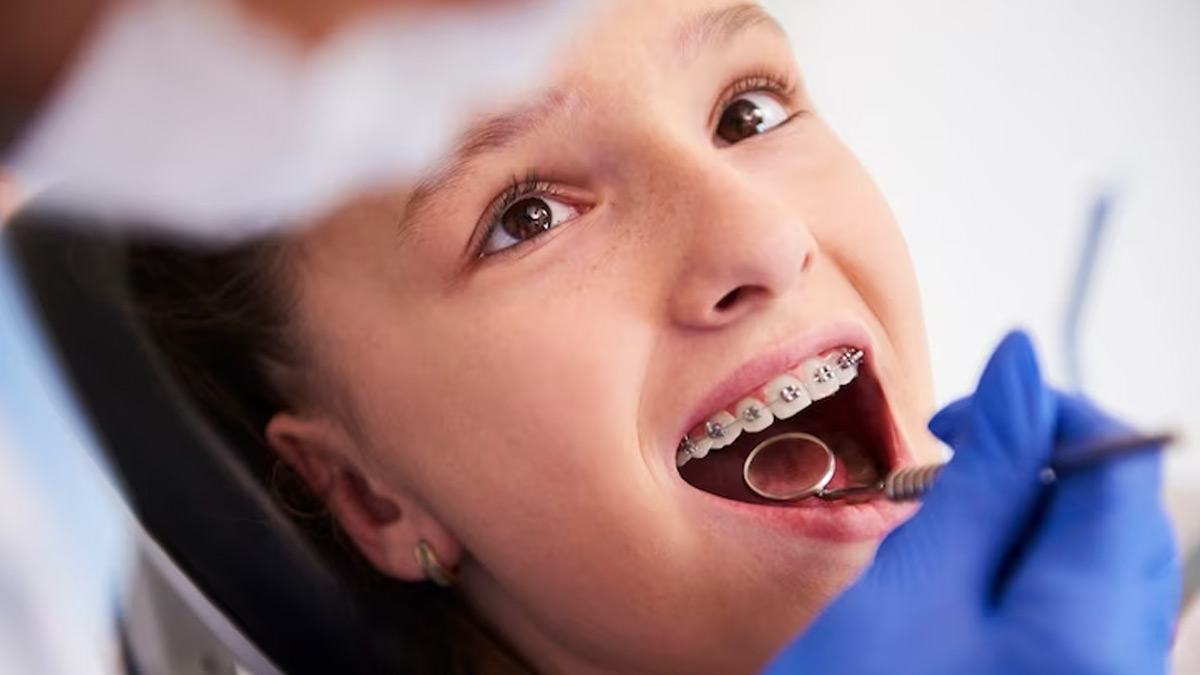 If you are someone who puts on braces, it becomes even more important to keep your dental hygiene in check. Braces align a person's teeth and make them look attractive. While wearing braces, it is important to attain healthy, plaque-free teeth and gums. Maintaining proper dental hygiene can help prevent oral infections such as tooth decay and gum disease.
We spoke to our expert Dr Divya S, Associate Professor - Department of Orthodontics, Manipal College of Dental Sciences, Manipal Academy of Higher Education, who explained different ways to maintain dental hygiene in people who wear braces.
Essential Supplies To Maintain Dental Hygiene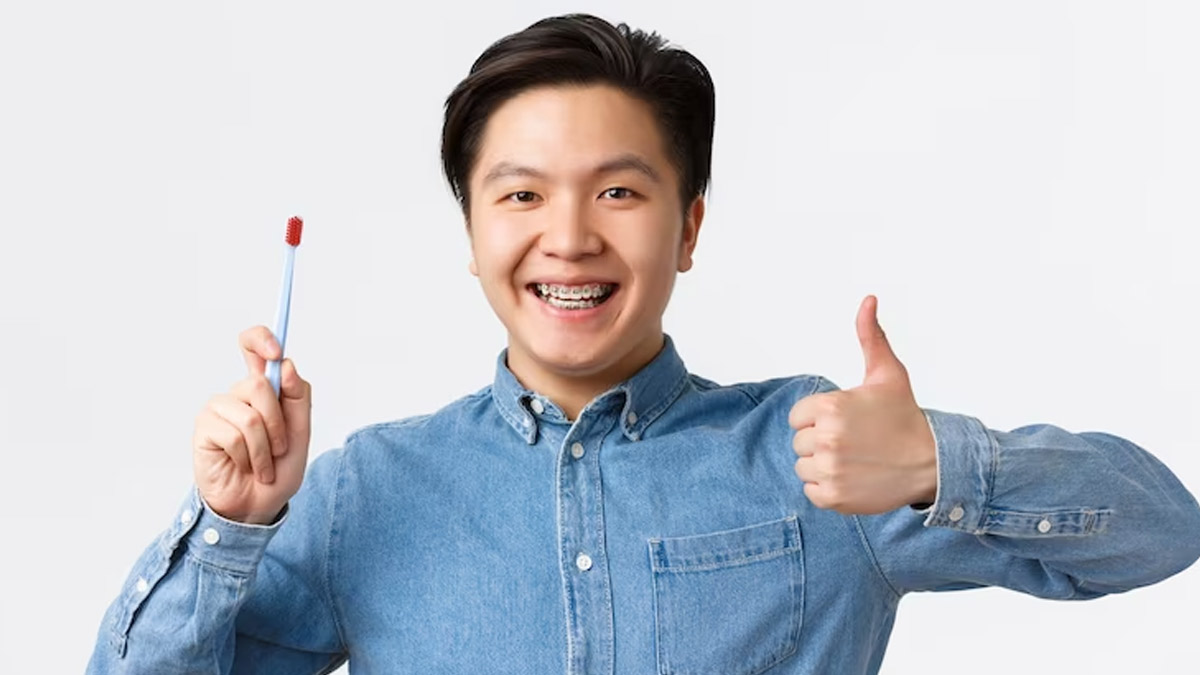 A special toothbrush for braces known as an orthodontic toothbrush.
Toothpaste containing fluoride to avoid white spot lesions
Dental floss
Braces wax
Frequency Of Brushing & Flossing Teeth While Wearing Braces
For people wearing braces, it is advisable to wash their teeth and gums approximately five times a day for at least five minutes after every meal and before bedtime. Using an orthodontic toothbrush with fluoride-containing toothpaste is beneficial because orthodontic toothbrushes are hollow in the middle, which helps clean around the brackets better. Flossing should also be practised throughout the day to remove any food particles that are stuck in between the teeth or braces.
Also Read: When Is The Ideal Age To Get Braces, Expert Explains
What is Plaque?
Plaque is a persistent, white harmful bacteria build-up which may result in cavities. If you don't brush frequently and remove the plaque, you may experience tooth decay. Plague contains living germs that produce acid, which may potentially harm the tooth enamel.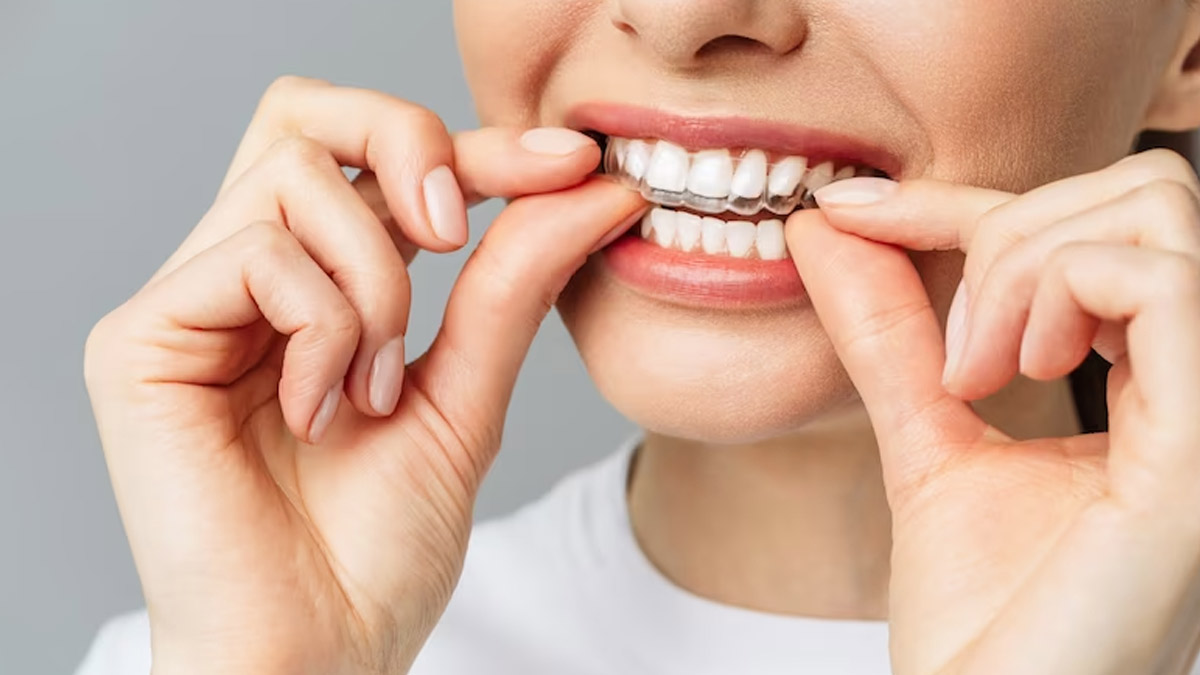 Braces Wax
Braces wax also known as orthodontic wax is specifically used to ease the pain caused by the rubbing of the braces appliances. This orthodontic wax creates a barrier between your mouth and the braces' wires, which gives the sores more time to heal.
How to apply the braces wax?
Locate the painful areas where the wires of the braces are poking.
Take a small amount of wax and roll it for approximately 5 seconds to warm the wax.
Place the little ball of wax on the painful area and rub it lightly.
Place the wax on troubling brackets or wires to form a barrier.
Taking Care of the braces
To prevent the braces from breaking you should avoid certain food items such as:
Corn on the cord
Do not chew ice
Raw carrots and hard apples
Peanuts
Candy
Chewing gums
Tough meat
Thin crust pizza
Bottomline
Irrespective of the time duration, the outcomes will be better if you adhere to your orthodontist's suggestions. You should follow directions from dietary limitations to recommendations for braces-related pain treatments. Moreover, to avoid harm it is important to be regular with your orthodontist's follow-ups to ensure that your progress is on track in achieving healthy gums and teeth.