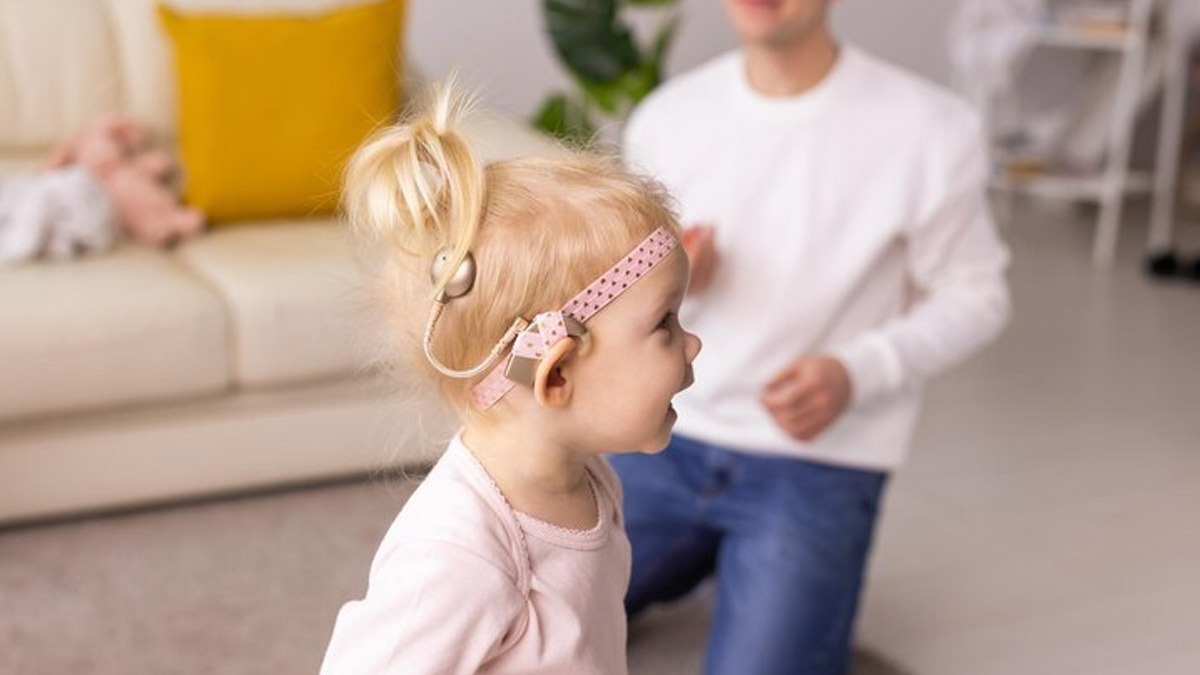 The world is a different place for people who suffer from hearing loss. However, technological advancement has made it possible for them to experience sounds like other people around them. A cochlear implant is a remarkable device to help people suffering from hearing loss, offering a solution for those who cannot benefit from traditional hearing aids. Dr Sampath Chandra Prasad Rao, Consultant Skull Base, Hearing Implantology, Otolaryngology-Head, and Neck Oncosurgeon, Apollo Spectra Hospital, Bangalore, explains this game-changer solution for hearing loss.
What is a Cochlear Implant
A cochlear implant is a medical device designed to provide a sense of sound to individuals with severe hearing loss. It works by bypassing the damaged hair cells in the inner ear and directly stimulating the auditory nerve, which then sends signals to the brain.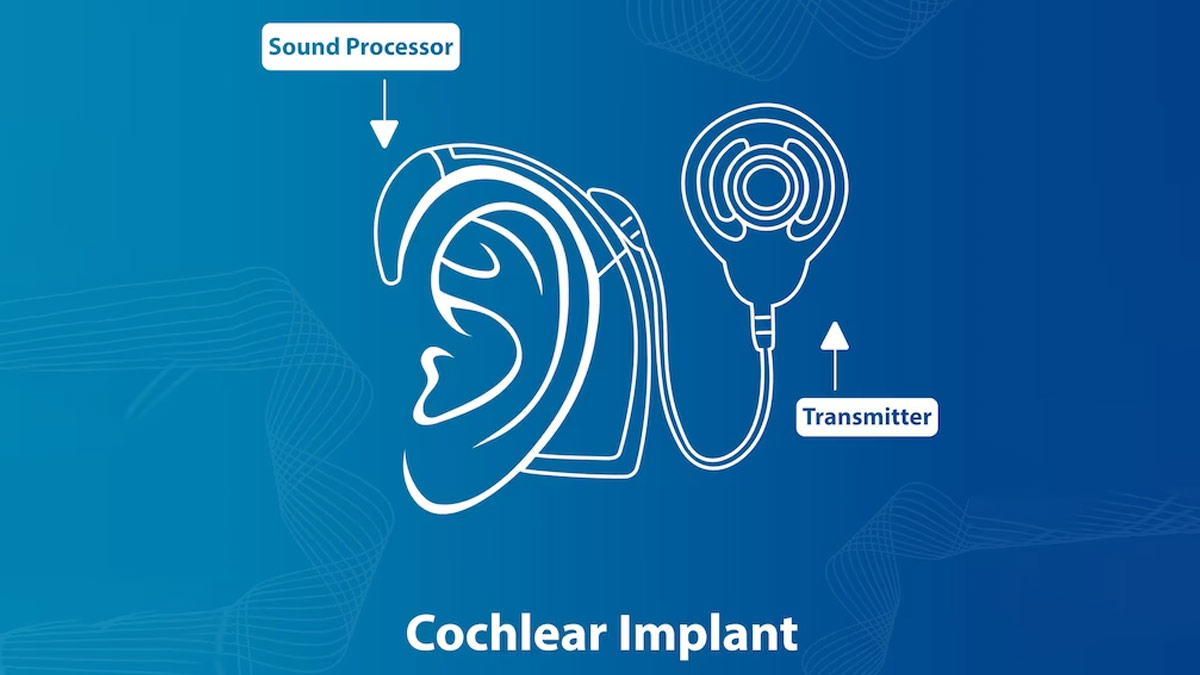 The implant consists of two parts: an external processor that is worn behind the ear, and an internal electrode array that is surgically implanted in the inner ear. Cochlear implants have been a game-changer for people with hearing loss, offering an effective solution for those who cannot benefit from traditional hearing aids. While the procedure has its benefits, it also carries some risks.
Also Read: Presbycusis: Doctor Explains Factors That Speed Age-Related Hearing Loss
Who can Benefit from a Cochlear Implant
Cochlear implants are often suggested for people who have significant hearing loss that cannot be effectively treated with conventional hearing aids. This type of implant can provide better hearing outcomes for individuals with severe or profound hearing impairment. The implant is very useful for people with damaged hair cells in the inner ear, which helps in converting the sounds and the vibrations to electronic signals that the brain can interpret.
How the Implant Works
These implants are designed to be worn behind the ear. They are equipped with a processor that detects and captures sound signals from the environment, which are then transmitted to a receiver as electric signals. These signals are transmitted to the brain through the cochlear nerve. The brain perceives these signals as sound, despite the fact that they are not sounds that one would hear naturally. Usually, it takes plenty of time for a person to understand the speech, mostly three to six months.
Benefits of Cochlear Implants
Cochlear implants offer many benefits to those with severe hearing loss, including:
Improved Speech Perception: Cochlear implants can help individuals better understand speech and distinguish between different sounds.
Enhanced Quality of Life: With improved hearing, individuals can better engage in social situations and participate in activities that were previously difficult or impossible.
Long-Term Success: Cochlear implants have been shown to have a high success rate, with many individuals reporting improved hearing for many years after the procedure.
Greater Flexibility: Unlike traditional hearing aids, cochlear implants can be used in a variety of environments, including noisy settings and situations where hearing aids may not be effective.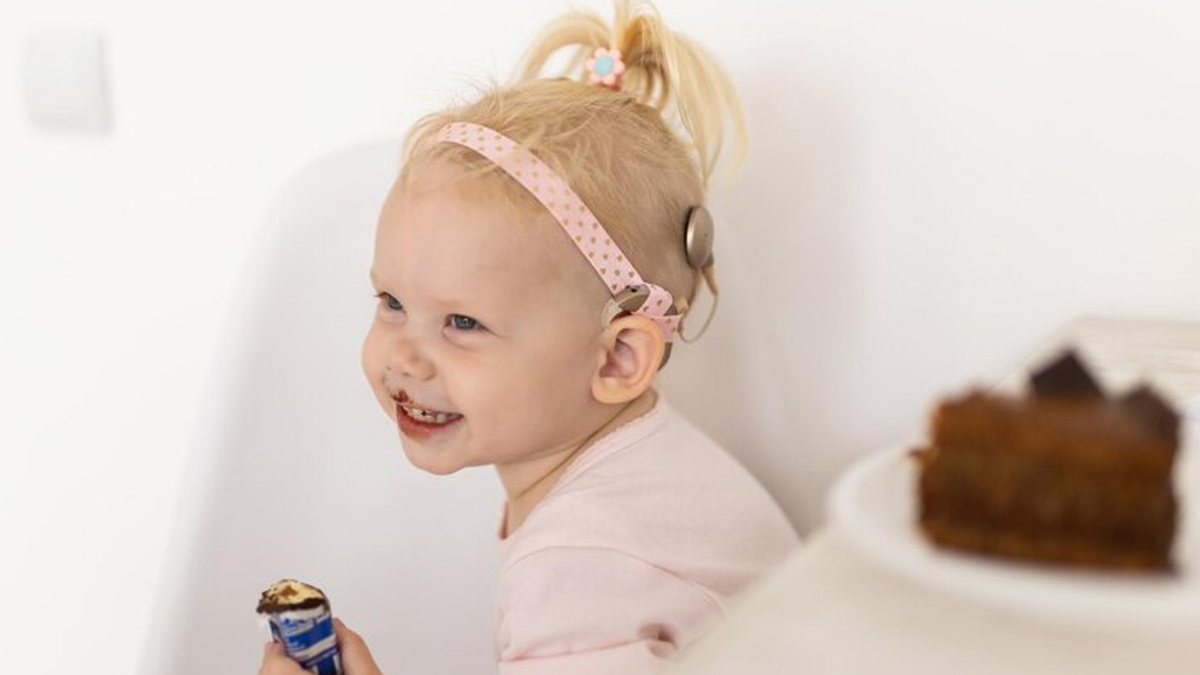 Risks of Cochlear Implants
While cochlear implants have numerous benefits, they also carry some risks, including:
Surgery Risks: As with any surgical procedure, there is a risk of complications such as infection, bleeding, or damage to the facial nerve.
Device Failure: Cochlear implants can fail or malfunction over time, requiring additional surgery or maintenance.
Speech Perception Limitations: While cochlear implants can improve speech perception, they may not restore hearing to normal levels.
Lifestyle Changes: Individuals with cochlear implants may need to make some lifestyle changes, such as avoiding certain activities or adjusting their daily routine to accommodate the device.
Conclusion
Cochlear implants can offer significant benefits to individuals with severe hearing loss, but they are not without risks. If you or a loved one is considering a cochlear implant, it is important to discuss the potential benefits and risks with an experienced audiologist or Ear-Nose-Throat (ENT) specialist. With proper care and monitoring, cochlear implants can help improve quality of life and provide a long-term solution for those with hearing loss.
Image Credits: freepik