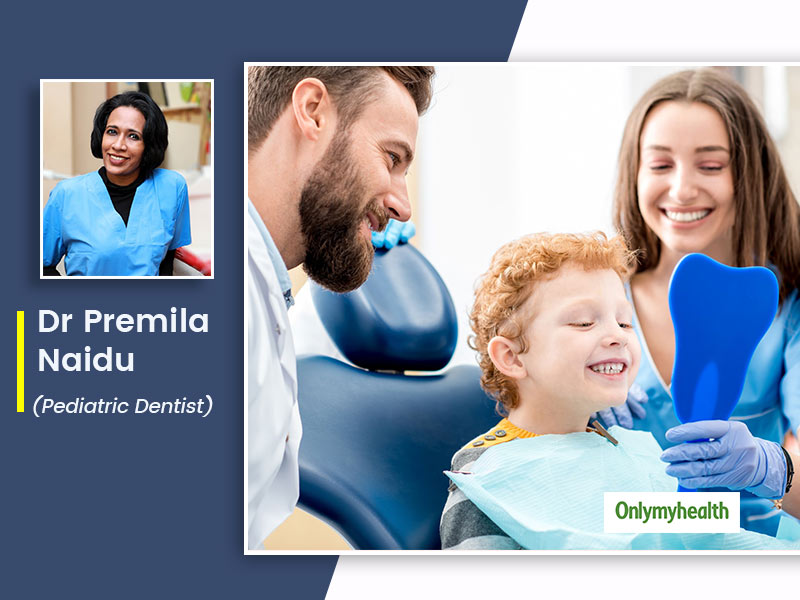 Are there any adverse effects if an infant's dental visits are delayed? For a lifetime of healthy oral health, initial dental check-ups play a vital role. Over times, the suggested period for the first dental visit has changed. The ADA and the AAPD say that the first dental visit should occur six months after the baby's first tooth appears and before the first birthday; it's best to take your child for their first visit check-up before any problems are seen. Tooth decay can start to show soon after the first tooth shows up. Unfortunately, too many children develop cavities before their parents realize that there is a problem. Do you know that baby teeth delayed eruption is more prevalent in children with developmental disorders? The diseases include hypopituitarism that is an infection of the pituitary gland in which the gland secretes growth hormones results in delayed development and growth. According to WHO, more than 530 million children suffer from dental caries in milk teeth. World Dental federation says, Globally, between 60–90% of school-going kids have tooth decay, often leading to pain and discomfort. Severe gum infections and untreated tooth decay in the primary teeth are among the top 10 most common ailments. These conditions affect about 20% of the global population.
Also read: Tips to Keep Children Safe during Winters
Benefits of early childhood dental visit
The sooner kids begin getting regular dental checkups, the healthier their mouths will stay throughout their lives. Early checkups further inhibit tooth decay and cavities, leading to trouble concentrating, other medical issues, including pain. According to the American Dental Association (AAPD), a child should visit the dentist within six months of the first primary tooth's eruption and no later than twelve months of age. Many nations have put forth comparable suggestions concerning the time of the first dental visit.
Early check-ups help your child to become comfortable with the dentist and the environment. Your dentist can also assess your child's risk factors for developing dental decay and advice about preventive measures.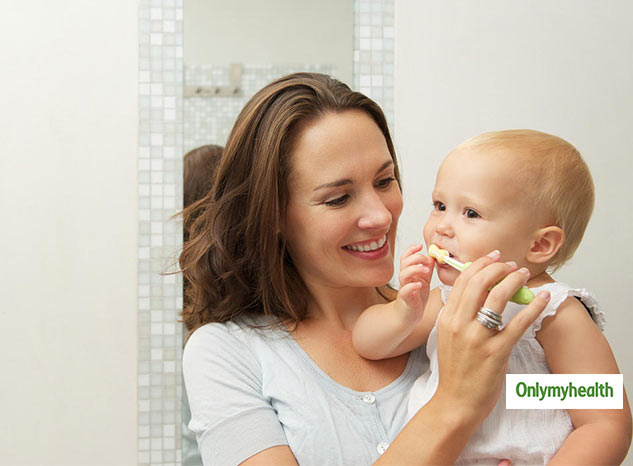 Most parents are anxious about the first dental visit, as they are not sure how their child would react or behave. Children are not born with an ingrained fear of going to the dentist or anywhere, for that matter. However, young children are naturally apprehensive about new conditions and people and look to their parents for reassurance. If you, as a parent, are positive, it is more likely that your child will be too.
Introducing your kid to regular dental check-ups could reduce further treatment costs when they age by identifying the problem early. It creates good habits, and this routine at a young age. You can avoid issues such as dental anxiety and fear; planning early for Emergency dental care. The first visit allows for establishing a "dental home," an ongoing relationship between the dentist and the patient.
How to prepare your kid for the first dental clinic visit?
Talk to your child about the importance of looking after their teeth and tell them that the dentist is here to help them. Several educative books and videos available on the internet can help them understand the need to visit a dentist - you could try introducing your child to these.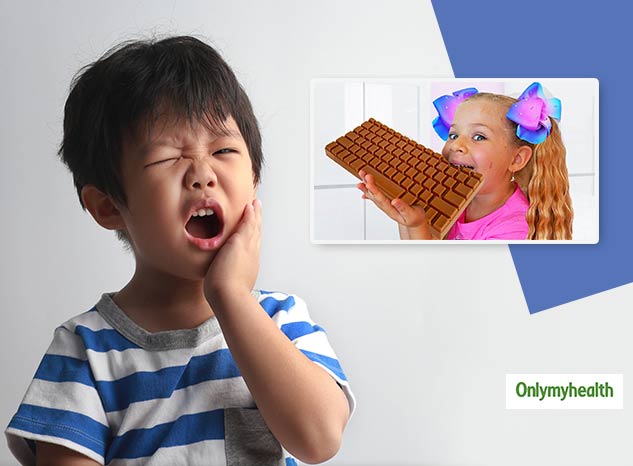 For young children, "playing dentist" at home could help. You can take turns to "be the dentist" and check each other's teeth. Also, try using your child's favourite soft toy or a puppet and "check their teeth" too. If your child has a friend or a good sibling with the dentist, it may help watch them have a check-up first.
Parents who feel their child is anxious about a dental visit should ask the dentist if they could schedule a PRE -VISIT. At SmallBites, we use pre-visits to alleviate any fear or anxiety by acclimating them to our office environment. We will walk the child around the office, show them the tools, allow them to sit in the chair, and even demonstrate to a family member to help them become comfortable.
How to make your kid's first dental visit successful?
The first and foremost dental visit is urged within six months or twelve months of age of the first tooth coming in. The first visit often lasts thirty to forty-five minutes. Depending on your kid's age, the visit may include a full exam of the jaws, teeth, gums, oral tissues and bite to check development and growth.
The first dental check-up can be intimidating for kids. So, try and schedule the appointment at the best time that suits your child's needs. Small children mostly do not co-operate if they are tired and hungry. It is also better to go at a time when the clinic is not too busy; this avoids too much waiting and allows the dentist to spend more time with you and your child.
Typically, the parent will be asked to fill out a health questionnaire for their child. In case your child has any existing medical conditions or is under any medication, remember to bring the details with you. Arrive 10 minutes earlier to the scheduled time of appointment - This will allow you to fill in the required forms while your child starts getting comfortable.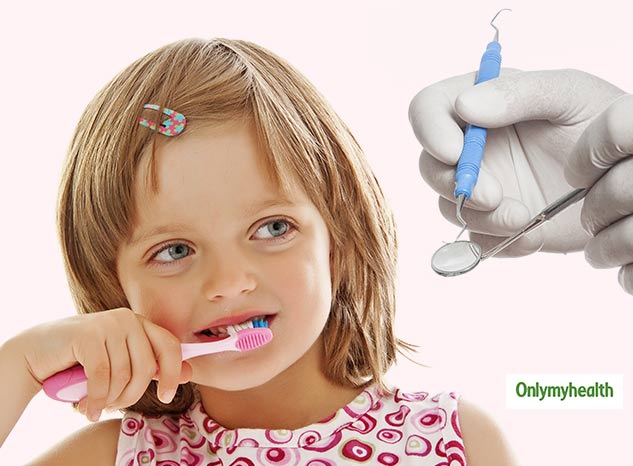 The first visit should preferably be short, and it should be a chance to get used to the clinic environment and meet the doctor and other staff. A quick dental analysis can be done either in the dental chair or on a parent's lap, if necessary.
A dentist's preferred way to check their teeth is when a kid is placed on a parent's lap while the parent lay their head back onto the dentist's chair for children of four years and under. The doctor will then assess your child's dental health and development and advice appropriately. Suppose early signs of tooth decay are seen. In that case, it may be possible to prevent it from progressing and becoming a cavity.
The more relaxed your baby is with a string of floss or toothbrush, the less of a chore it will be to get them to care for their teeth as they age. Please talk about the significance of healthy oral health practices and make your kids comfortable with the dentist's idea. Practice good at-home oral hygiene – Begin brushing and flossing your children's teeth as soon as they begin to erupt.
Additional Takeaway Tips for parents
Choose the dentist Carefully: This could be quite challenging. But thanks to the internet and the over-load of information available there - you can always make an informed decision. You could even ask your dentist for suggestions. Once you make this decision, the hard part is done - a post which you could go for a visit and find out more about the environment. Ask as many questions as you want to feel reassured. Most pediatric dental professionals welcome the opportunity to share their expertise with you.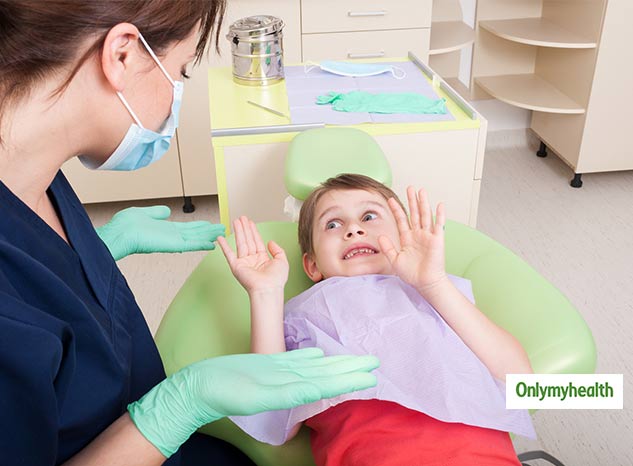 Know what to expect during a dental check-up: Like adults, kids should visit the dentist every six months once too. Your dentist will explain your role in your child's oral healthcare. This could be an opportunity for you to learn more about the several issues that could harm your child and the possible solutions to each of these.
(With inputs from Dr Premila Naidu, BDS, MDS - Paedodontics And Preventive Dentistry, Founder and director of SmallBites)
Read More Articles in Children's Health