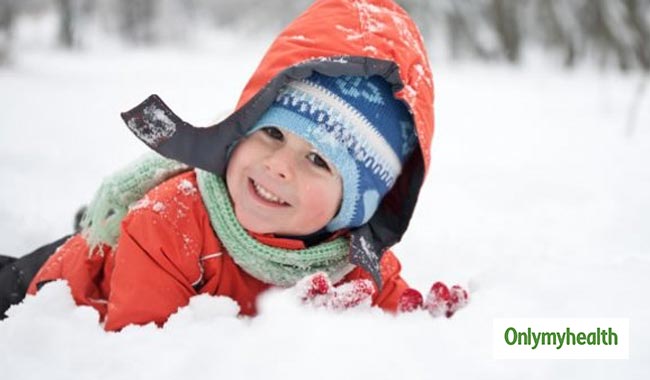 You need to follow various steps to keep your children safe during the winter season. Children require extra care and attention during winter. Know clothing, dietary and skin care tips for children during winter.
Children require extra care and attention during winters. Their immune system is continuously growing, hence they are more likely to get cold and other winter diseases. From food to clothes you need to check everything for your children to protect them from the harsh weather. You must consider ways which can increase your child's immunity to keep them safe in winters. Apart from that, there are other lifestyle and dietary changes that you must make to protect children from cold weather. Read on to know various steps that you can take to safeguard your children this winter season.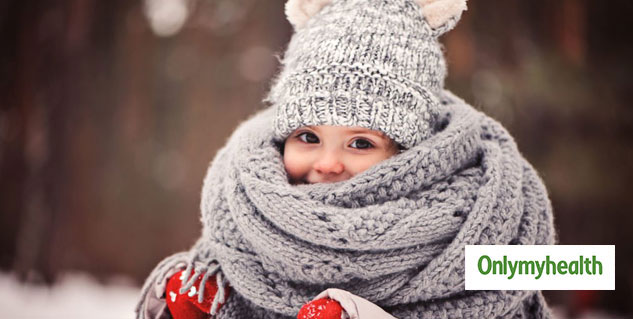 Tips for winter clothing
Dress your children in layers of clothes in which they feel comfortable.
Kids have delicate skin, hence you should buy clothes with soft wool which does not lead to any kind of allergy or rash.
Sweaters are not the only thing that you must buy. Make your child wear all necessary clothes like socks, hat, gloves and earmuffs.
You should not make your child wear unnecessary layers of clothes. You should only make them wear clothes which can keep them warm.
Wash woolen clothes with soft detergent and make sure that it removes all possible germs.
Do not allow your kids to stay in wet clothes.
Kids do not have the same tolerance for cold like adults. So make them wear more clothes than you wear.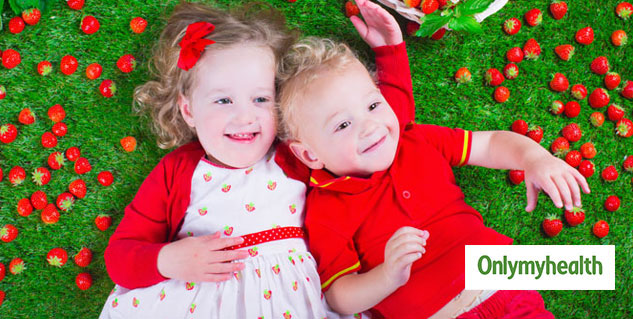 Dietary tips for winters
Diet also plays a vital role in keeping kids warm during winters.
You can make vegetable soups for your children. It is healthy and will definitely keep your children warm.
Sweet potato is very famous during winter. You can give sweet potato to your kids. Make sure that you serve it hot to your kids. You can also squeeze a lemon and sprinkle some salt to enhance the taste.
Do not give your child coffee or tea due to the presence of caffeine. You should give hot milk or you can also give hot chocolate sometimes. Do not give hot chocolate on a regular basis because it can increase the sugar intake of your child.
Nuts and seeds are other healthy option which you can serve your kids. Nuts are really good in winters as they are loaded with nutrients. Nuts can be given both as morning or evening snack. It is also a healthy snacking option.
Also, make sure that your kids drink enough water to keep the hydration on check.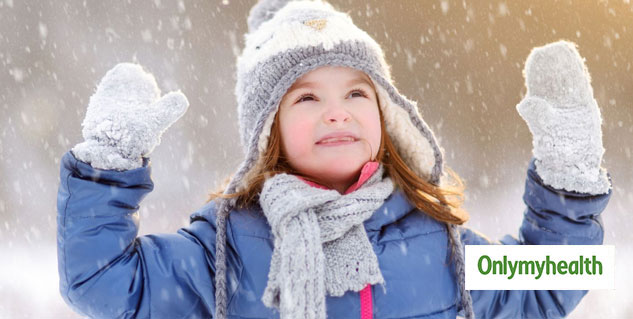 Winter skincare for kids
Apply moisturiser on your child's body every day after they take a bath to keep their skin hydrated.
You can also give them a hot oil massage but do not heat the oil too much. Use only warm oil.
Make sure you hydrate your kids' lips also.
You can also apply oil on their body before a bath to maintain the hydration.
Sunscreen is required in winters as well. If your child is going to spend a lot of time outdoors in the sun then apply sunscreen on their body parts that are exposed to the sun.
Read more articles on Children's Health.
For more related articles, download OnlymyHealth app.