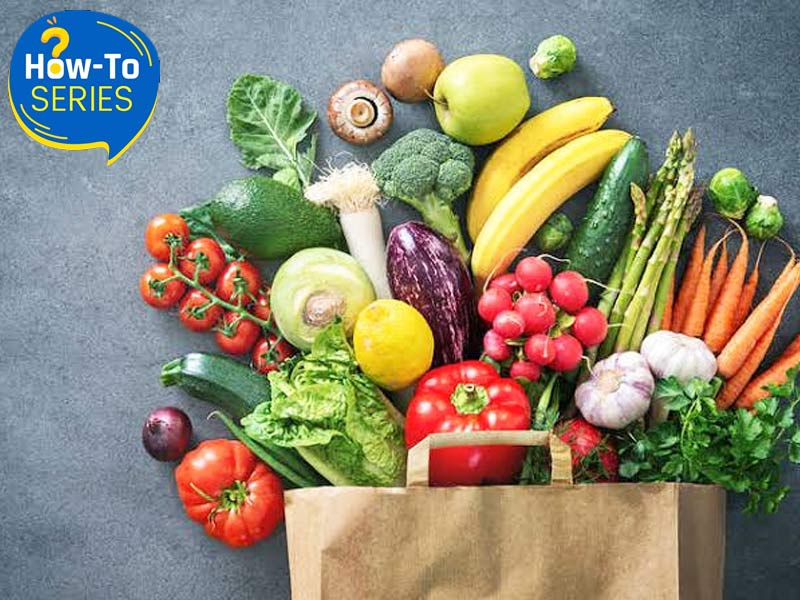 Fruits and vegetables are an integral part of our daily diet. There doesn't go a day by without having meals that contain either fruits or vegetables. Just like the changes in weather conditions all over the world, there is also a big swap in the fresh produce of fruits and vegetables available in the market. All the seasons offer a wide range of beautiful, healthy and delicious fruits and veggies that can easily be moulded into new recipes or can moderate the old ones as well. Not only will your plate be get colourful with these varieties, but it will also provide a number of health benefits.
It is advised to include fruits and vegetables in our diet because they provide important nutrients that are required by your body. Almost all the vegetables and fruits are nutrient dense and are beneficial for your health. From keeping your body hydrated to regulating many mechanisms, several fruits and vegetables provide these advantages. You can consume them through many ways including salad, yogurt or currey. So, Onlymyhealth editorial team spoke to Dt. Mansi Nigam, Consultant, Dietetics and Nutrition, Meddo Clinic, to talk about some ways to include fruits and vegetables in your diet.
Ways to include fruits and vegetables in diet
Fruits and vegetables are rich sources of vitamins, minerals and many essential nutrients. Along with enhancing many bodily functions, items such as spinach, apple, banana, capsicum, etc also help in boosting your immunity. Here are 5 ways to include fruits and vegetables in your diet:
1. Fruit/vegetable salad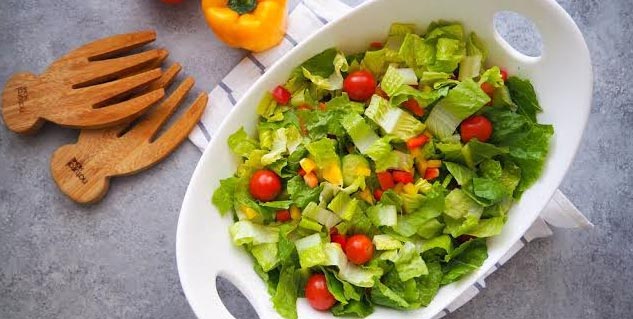 Salad is one of the most healthy way to comprise your breakfast or even lunch. A variety of fruits or veggies can be used in a salad including, fruits - banana, apple, watermelon, papaya and pineapple and vegetables - lettuce, cucumber, carrots and capsicum. These go very well together with lemon juice, salt and honey salad dressing. You can also go for the sweeter version of it where you can add strawberries, chickoo, grapes and kiwi along with some flavoured yogurt and pumpkin seeds. You have to be careful about the intake calories when you prepare the salad dressing.
2. Smoothie
Fruit/vegetable smoothie is a fulfilling and healthy option. You can use various fruits and vegetables in a smoothie such as banana, chickoo, cucumber and carrot blended with some nuts and seeds. It is an amazing breakfast alternative for those who are trying to gain weight or dealing with constipation. Adding honey or jaggery in your smoothie should be preferred as heathier alternatives. Mixed berry smoothies are a treat for your tongue and health and they can easily be blended with berry flavoured yogurts as it is great for detoxification.
Also read: Check Out These 10 Different Ways To Include Fruits In Your Diet
3. Put them in your favourite dish
As per Dt. Mansi, another way to include fruits and vegetables in your diet is by adding them in your favourite dish. You can use meals such as poha and upma to add as much vegetables as possible. On the other hand, you can cut up various fruits in yogurt to make up for healthy snacking. This way, you can have your favourite food along with several healthy fruits and veggies.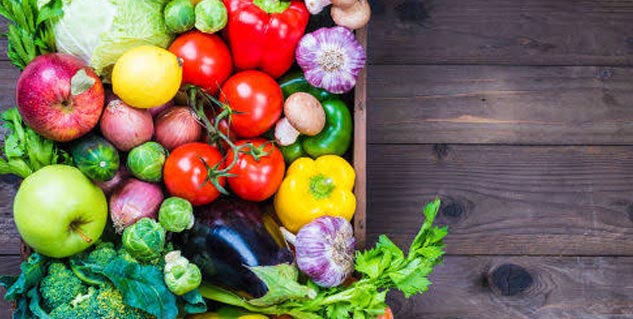 4. Juice
It is one of the easiest ways to include both fruits and vegetables in your diet. Mixed fruit and vegetable juice is an amazing option for breakfast or evening snacks. You can make a weekly schedule and have orange juice on Monday, cucumber on Tuesday, pumpkin on Wednesday and so on. Avoid adding sugar in the juices as they are already sweet. Avoid buying tetra packs or market juices and try making home made juices only. Moreover, you should add a pinch of salt, lime juice and pepper for taste enhancement in the vegetable juices.
5. Sandwich
Sandwiches are not just consumed packed with vegetables and a salty flavour. Instead, there are ways to caramelise bread and fruits to make a sweet sandwich. Both of them are healthy ways of incorporating fruits and vegetables in your diet. You can use vegetable and fruit sandwich as a healthy substitute for unhealthy snacking.
Also read: Here Are 10 Different Ways To Include Vegetables In Your Diet
Read more articles on Healthy diet