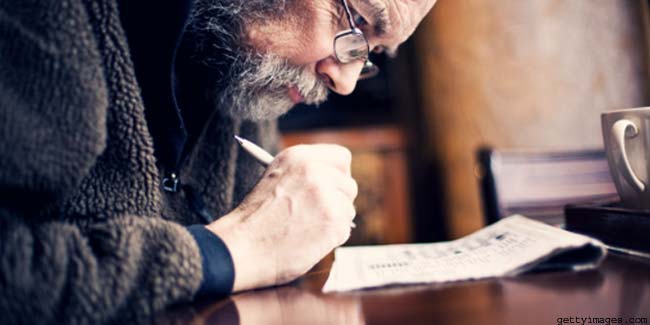 Eye and hand coordination is the most important motor skill that babies as young as 4 months are taught by way of games and puzzles.
Eye hand coordination is the most important and essential motor skill that develops shortly after birth.

It is so important for a human being to be able to coordinate the functioning of eyes as well as hands that even babies as young as 4 months are taught how to do it by letting them explore toys and games. To practice these skills implies a better hand at daily activities or with a certain sport. An even more surprising benefit of eye hand coordination is its ability to delay the ageing process. Here are some ways in which you can better your eye hand coordination.
Colour away
Colouring has always been a child's play. And, there is a reason why kids are always told to colour in school. Colouring has been linked to improvement in eye-hand coordination. It is one of those creative ways in which the hands as well as fingers do what the eyes tell them to do. And, this happens within the confines of a single page. So, get some colouring books as well as crayons and start colouring. Use coloured pencils or markers. You do not have to restrict yourself to colouring book, but anything that you can lay your colours on will work just fine.
Also read : 7 Easy Ways to Boost Your Eyesight
Play online or video games
Video games need accurate hand skills to execute a certain task. Play a game online that demands precision timing, detail and sensitive touch and you would find your eye and hand coordination increasing heaps. Several studies have reported that video games can also help surgeons to perfect their skills in the operation room.
Put puzzles together
Puzzles are interesting because they do not work unless you put away all the distractive agents away and rest your eyes and mind solely on the game in hand. They need one to analyse specific pieces to know which of the blocks really fit together. Not only do puzzles require hand and eye coordination, they also need reasoning skills. Once you have secured enough experience in joining normal puzzles together, you could move on to 3D jigsaw puzzles.
Also read : Improve your eyesight with ayurveda
Pick a sport that involves racquet
Sports like ping pong, racquetball or tennis involve taking aim of an object. In such a sport, you are to concentrate on your opponent's moves and also on where the object is being thrown at. Such sports have the reputation of increasing one's concentration levels over a period of time. Practice and you would perfect your motor skills greatly.

To build eye-hand coordination, there is no need for you to depend on a certain sport. Just being a part of any sport can improve this motor skill.
Image source : Getty
Read more articles onHealthy Living
For more such stories, Download Onlymyhealth app