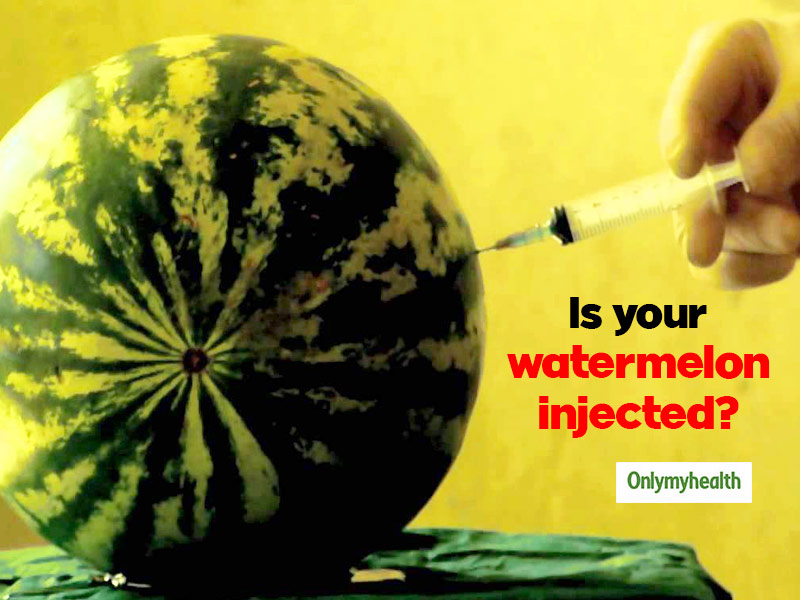 The summer season has arrived and with this comes the season of watermelon, which is considered the most healthy fruit of summer. Watermelon is a fruit that contains 92% water and 6% sugar. Consumption of watermelon is considered beneficial in summer for it is high on fibre. But do you know that in this season, there are also plenty of watermelons in the market, which are injected to look that red and pretty? It is not easy for ordinary people to recognise watermelons which are injected. Usually, a dye is injected into the watermelon to make it look extraordinarily red and juicy. At times, oxytocin is injected into it for it to grow faster. These chemically-injected fruits can be very harmful to health. Wondering how to identify, which watermelon is injected? Here's how it can ve done: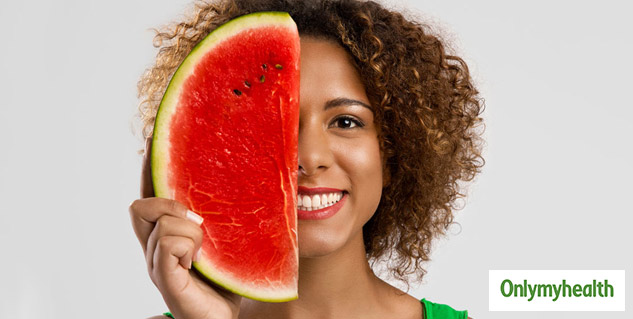 Also Read: Healthy Drinks: 7 Tasty Juices That Help Relieve Indigestion And Diarrhoea
Injected watermelons can have chemicals like nitrate, artificial dye (lead chromate, methanol yellow, Sudan red), carbide, oxytocin, which make it extremely unhealthy for gut health. Following are some disadvantages of eating injected fruits, which can have a severe impact on your health:
Many times nitrogen is used for the quick-growing of watermelon. If this nitrogen goes into your body, it can be very harmful as it is considered to be a toxic element.
Artificial dyes such as lead chromate, methanol yellow, red are often used to give melon an excellent red colour. Eating watermelon with these harmful chemicals can cause food poisoning.
A lot of watermelons are cooked by carbide. This carbide is so dangerous for the liver and kidney that in some situations, the person's kidney can be damaged to a great extent.
The methanol yellow used to give watermelon a red colour can make a person prone to cancer.
Consumption of lead chromate used in watermelon can cause loss of blood in a person's body, damage to brain cells and can also lead to blindness.
Eating Sudan red dye watermelon can cause digestive problems and upset stomach.
How To Identify An Injected Watermelon?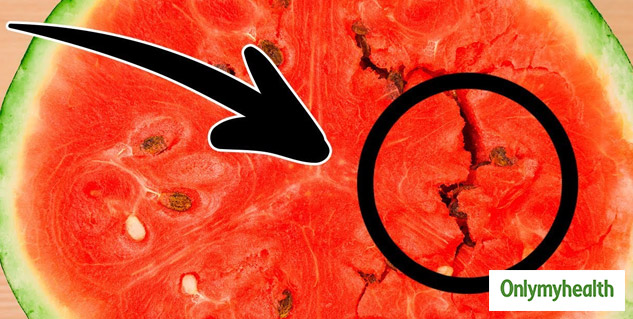 Check white powder: Many times you will see white and yellow powder on the top surface of the watermelon. You will brush it off as dust, but this powder can be carbide, which causes the fruit to ripen faster. These carbides are also used in cooking mangoes and bananas. Therefore watermelon should be washed thoroughly with water before cutting.
Is watermelon too red? Often injected watermelons will appear too red. You will feel redness and sweetness more than usual while cutting into it. Also, while reaching the middle, you will see a slightly burnt mark due to chemicals. In the first go, the watermelon may seem red and fresh, but it would be rotting.
See if there are any holes or cracks: Many times there is a small hole in the watermelon while it is injected. This is often asked by people but brushed off a natural appearance on the watermelon. If after cutting the watermelon, you see holes and cracks in the middle of it, then this can also be an indication that the watermelon has been injected. It is not reasonable to have such a crater or crack in naturally ripe fruit.
Also Read: Dr Bathwal Tells How To Store Foods To Minimize Waste During Lockdown
How to Inspect A Watermelon?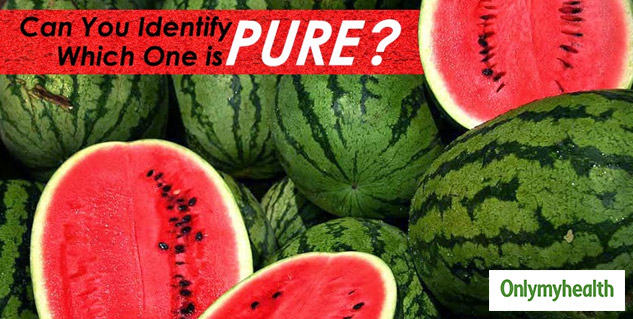 The best way to prevent injected watermelons is to identify the signs indicated above. Apart from this, one way is to leave the watermelon at least 2-3 days after purchasing it from the market. Watermelons do not spoil for several weeks, so there is no harm in leaving them for 2-4 days. In these 2-4 days, if you see any foam or water coming out of the surface of the watermelon, then it means that it chemically-injected.
Read more articles on Healthy Diet