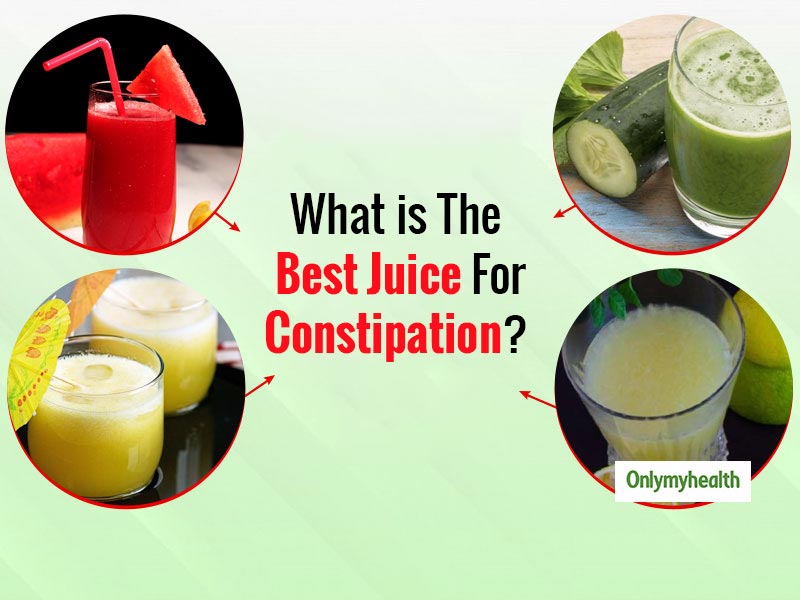 A sudden change in your eating habits (for example: eating a variety of dishes and eating junk) cause bowel imbalances and problems like indigestion, diarrhoea and bloating. Are you trying to avoid your favourite dishes due to fear of an upset stomach? Indigestion is a typical feeling of bloating, nausea, acidity and heartburn. Food that needs to be avoided is a high fatty food, pulses and lentils, besan, fibrous salad like broccoli, raw tomato, sugar-based foods as these foods are hard to digest and can further, aggravate the pain. Food that aid in ingestion is: Foods like – veg broth soup, buttermilk, fruits like apple, muskmelon, raisins herbs like ajwain and mint. Don't worry, as these seven healthy and tasty juices will help you feel healthy and keep tension-free.
From Pooja Thacker, Head of Department Dietetic, Bhatia Hospital Mumbai on Tasty Juices That Help Relieve Indigestion and Diarrhea.
Apple juice and Curd green apple/papaya smoothie
Apple juice contains a sugar called sorbitol, which has an interesting effect, as it can help regulate your digestion and boost your digestive power. Apples also contain iron, moreover the minerals present in it improve the gastrointestinal processes.
Curd – 50 gm
Green apple – 50 gm/ papaya dilute it with little water to mix the curd well and then blenderized it. Serve cold.
Curd helps to relieve acidity and fruits like apple and papaya help to relive ingestion.
Also Read: Know Everything About The Trendiest Diet Regime On The Block, The Dubrow Diet
Cucumber juice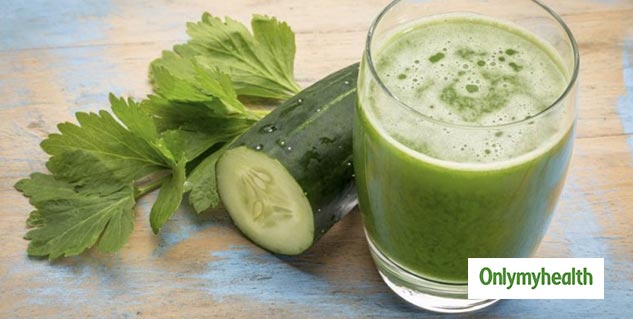 Consuming cucumber is considered very beneficial for your health. While cucumber helps to protect you from dehydration, cucumber juice improves your digestive system and protects you from problems like constipation, indigestion. Therefore cucumbers are considered a popular choice for summer. Cucumber juice is filled with water, which helps in regulating the intestines. It helps to lighten and cleanse the stomach.
Cucumber spinach juice
5 cm cucumber and Celery leaves
Handful spinach
½ apple
Blenders it till you get a smooth consistency and add lime if needed.
Lemonade and MINT TEA (can be served hot/cold)
Lemon is rich in vitamin C, which is a great cure for indigestion, constipation, and indigestion. Lemonade is an effective way to lose weight, keep the body hydrated and get rid of problems like constipation.
Use few handfuls fresh mint leaves / 2tbsp dried mint leaves
2 cup hot water
Crush the fresh left and then infuse the mint leaves in hot water and let it be for 10 to 12 mins. Fresh leaves take little more time than dried ones. Avoid boiling water with the left as one may loosen the flavour and taste of it. After brewing it have the hot mint tea with few basil leaves and honey.
Hot water and mint help to relieve stomach gas.
You can add crushed ginger in hot water with mint and cinnamon to relieve gas.
Also Read: Scientific Reasons Why We Tend To Gain Weight In Winter Season
Pineapple juice and fruit-infused mint drink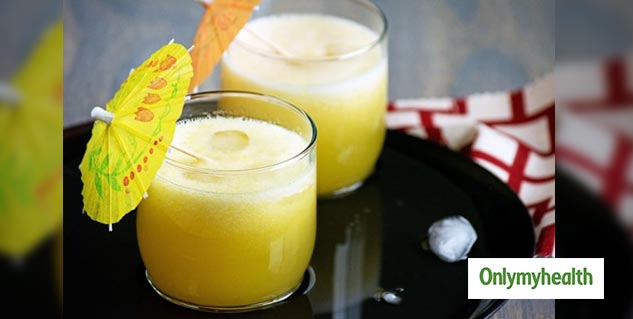 The fluid and water present in the pineapple are beneficial for your stomach and health. This fruit also contains an enzyme called bromelain, which improves bowel function and regulates regularity. Use a handful of mint leaves and add it to hot water and leave it for 10-12 mins. Add honey if required to hot water. Strain the leaves if used dried leaves. Now add any season fruit (strawberry/apple /lemon) to the mint water and keep it the refrigerator. Serve it cold after 1 hour.
Melon juice and fennel seed drink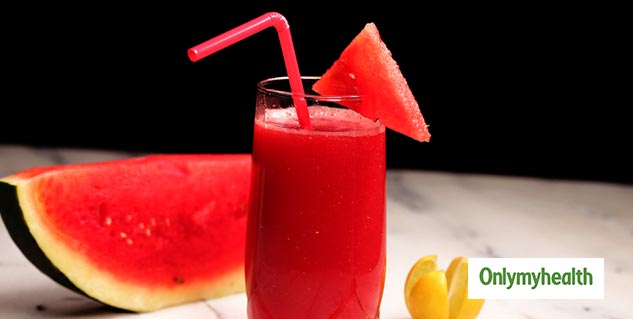 Watermelon is a favourite fruit found in summer. Watermelon is also rich in water, which keeps you hydrated and cooling in summer. Besides, watermelon juice helps to cleanse your digestive system and regulate bowel movements. Soak hand full of fennel seed in hot water and then blenderized it. Strain it. Add a sweetener if required. Serve it hot/cold as needed. Fennel seed has a cooling effect and relieves heartburn.
Grapefruit juice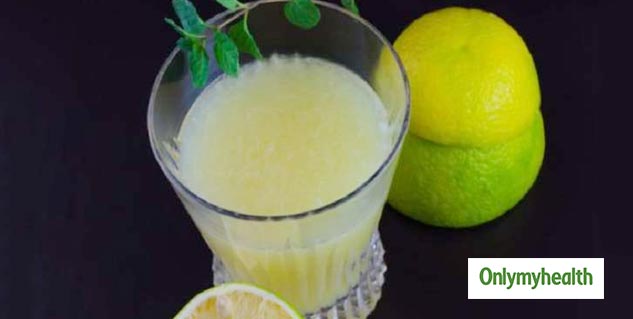 Sweet lime or grapefruit (mosami) is a sour fruit, which is quite popular for being both healthy and tasty. Sour-sweet lime juice is friendly to the intestine, as it contains citric acid, which helps eliminate toxins from the intestinal tract. It gives relief from stomach problems like constipation. You can also add a pinch of rock salt to make it more beneficial.
Carrot, ginger, sweet potato juice
Boil sweet potato 1/2
Shredded carrot 2
½ tsp ginger juice
Blenders it till the right consistency. Add salt and serve it cool
Yam is also starch and a root that helps in giving energy. unlike sugar which gives energy but also acts as a laxative.
Orange juice
Like grapefruit, orange juice is also digestive and rich in vitamin C. It is also rich in fibre, which helps to overcome the anaemia in the body.
Carrot soup with butter
Two boiled carrot
Blenderised it adds water and salt and gives it a boil. Add butter/ghee
Few pieces of research have stated carrot due to its excellent antioxidant property and also being a root helped in reducing diarrhoea
Also, butter and ghee are monosaturated fat that helps in lowering diarrhoea as they are easily absorbed in the stomach, unlike oils.
Diarrhoea
Diarrhoea can be due to infection hence plain sugar; fruit juice and milk is avoided to further aggravate it and acts as a laxative. Diarrhoea causes loss of water and electrolyte hence consume the juice with a pinch of salt. Firstly, it is imperative to avoid dehydration. Therefore water, soda, cold drink, rice water, soup, veg juice, coconut water is considered good enough to prevent dehydration.
Carrot apple juice
One carrot
½ peeled apple
Thyme leaves
Blender it and add salt and serve in cold
Read more articles on Healthy Diet