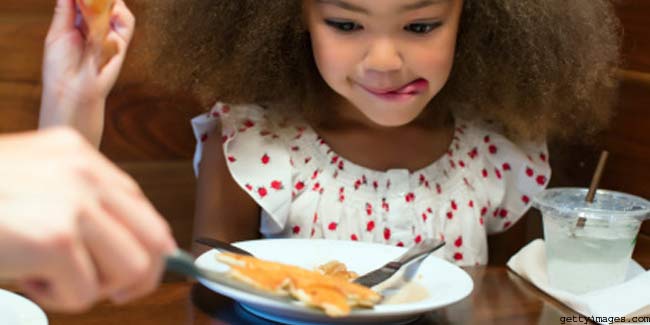 The rainbows on ceramics decorated on reserved tables at restaurants are a magnetic sight. And, we are never short of reasons as to why we don't give our health a quick thought. Have you ever yearned for some divine intervention into sorting out the "Eat this, Eat that" issue? Well, it looks like we are happy to help!
Food at any restaurant is sumptuous to look at, especially for its graceful ornamentation and the play of colours, but what is hidden beneath it is a wreath of unhealthy fats and calories. So, before you dine out next time and hold up the menu card before the server, learn the art of choosing.
Few Fats are "Good" for you
There are certain fats that you'd love to know you ate. These are monounsaturated and polyunsaturated fats. The former are substituted for saturated fats in the diet and help a great deal in lowering the bad cholesterol levels. Besides, they do not harm the level of the good HDL cholesterol. You can easily find monounsaturated fats in olive oil, canola oil, avocados, olives, nut butters and nuts. Polyunsaturated fats work the same way like monounsaturated fats as far as reducing cholesterol levels is concerned. You will find polyunsaturated fats in vegetable oils, fatty fish, sunflower seeds and nuts.
Skip Fried Foods and those with Added Cheese
The very idea of eating out implies hogging a lot of saturated fats, calories, sodium and cholesterol. The best way to know which foods are to be avoided is to think of your favourite foods: fried meat and dairy products. The lip-smacking butter is also one of the devils that find way into your Tiffin box without much crusade. Some oils like tropical oils also have saturated fats in them.
How to tell if your Food has Sodium
Foods at hotels and restaurants have a lot of sodium content solely to make them tastier and unhealthy. If you have high blood pressure and have been advised to go slow on such foods, below is a list of foods that you should watch out for:

• Cocktail, teriyaki or soy sauce
• Foods that are smoked, pickled or in broth.

If you must eat your favourite sauce, request for a substitute, perhaps one that is low in sodium. Request that your food be made without any extra additions of salt.
Think about your Heart
With many millions of people dying every year because of heart-related illnesses, a lot of restaurants have moved into preparing and serving heart-healthy delicacies. When checking the menu out, look for low-fat, low-cholesterol and low-fat. Do not confuse your choice with the name of the dishes. The most popular heart healthy options are those that have omega-3 fatty acids.

For a happy and healthy life, make sure that you follow the important food rules and keep yourself and your family safe.
Read more articles on Healthy Eating.