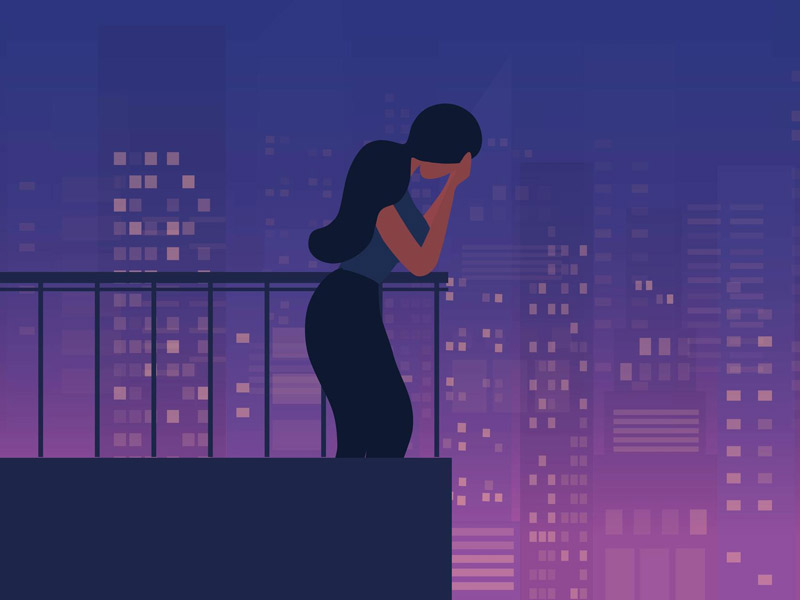 When people think about suicide, they always have different perspectives about suicide and that's the reason want to finish their life. Sometimes people only focus on bad things which occur during life. Negative thoughts stuck to the person's mind and they are unable to think about anything. They seem the end of life is the best solution to avoid the problems and stay calm. They think in their minds, that nobody needs them. They make the thing in the minds that people think that they are useless and worthless. Basically, kinds of personal struggles in life & suffer from depression, stress anxiety, and negative vibes. Sometimes, some things affect the person inside and they never overcome the phase, they live in guilt, shame, or fear.
Everything affects most of these people with suicidal thoughts. We need to understand that Emotions are not permanent; they change all the time how you feel today may be different from how you will feel tomorrow. Take steps to improve your mental health.
Dr. Saarthak Bakshi Chief Executive Officer (CEO) of International Fertility Centre gives the best way to preventions for suicide.
Also Read: Suicide: How Suicide Is Not The End To Anyone's Sufferings, Explains Latika Narang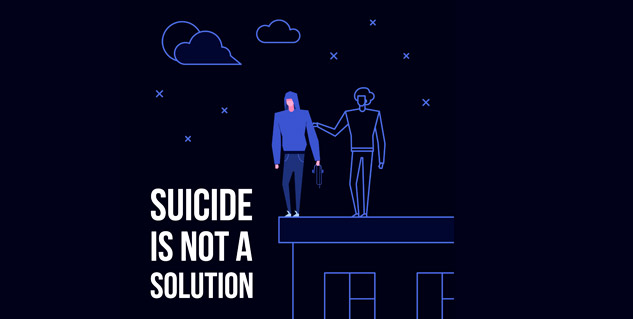 Prevention Of Suicide
1. Take a long breath
First of all, when emotions control you, sit alone and take a long breath and practice it for 10 minutes minimum. After that look into the mirror and ask the question yourself, figure out the situation and keep in mind 'I CAN DO EVERYTHING'. It helps you to make the best decision and improve your mental health too.
2. Choose positive surroundings
We live in an environment where everyone is a competitor and never wants another one happy. Therefore, it is very important that choose excellent friends and surroundings which are able to motivate you and encourage you to do your best things. If you make mistakes they can help to correct them. It depends upon you, what you choose for yourself, Positive and motivational surroundings, or a toxic environment.
3. Stay connected with loved ones
We always have someone who cares for us most. In difficult times staying connected with them is most important because they are able to realize the importance of everything. Sometimes people are depressed or feeling overwhelmed, they may want to withdraw from others. Being alone when you have thoughts of suicide is not helpful. There are people who value and care about you. Join someone you trust and talk to them about what you are going through.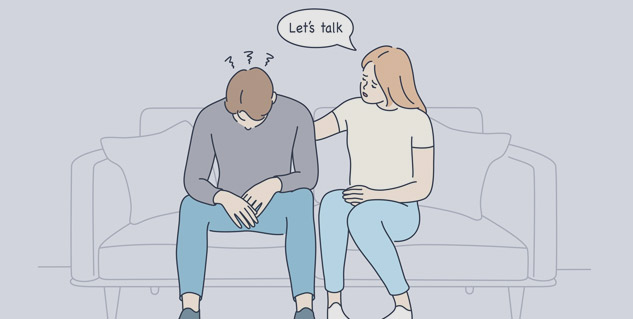 4. Avoid negative people
To be happy and avoid negative thoughts it is important that avoid people who demotivate. Nowadays, it is important to learn how to be happy alone. Most of the person make their mind about what people think, they connect their thinks with ego and pride. These things affect mental peace. To maintain mental peace, it is necessary to avoid the negative thought of suicide and avoid the negative people who always think opposite to you.
Also Read: World Suicide Prevention Day 2020: Why Awareness Is Important Especially During This Pandemic?
5. Engage yourself to do things that provide happiness
To avoid suicidal thoughts, make yourself busy in the activity which gives you happiness like singing, dancing, creative things, etc. It helps to divert the mind from things that make you sad
6. Stay connected with motivational books
Books are our best friends and they never break our confidence. When negative thoughts control mental peace, pick the best motivational book and read it carefully. It helps to provide the solution to your problem and helps to build confidence.
7. Build self-confidence to avoid the problem
Work on your personality and need focus on things that help to build yourself. When you look at yourself as worthless and then need to start making a value by doing hard work. Set future goals and work on them. It helps to become a confident person and able to fight situations.
8. Do meditation
Meditation helps stay calm and maintain peace of mind. When mental health run peacefully so, it helps to make the right decisions and allows avoiding negative thoughts.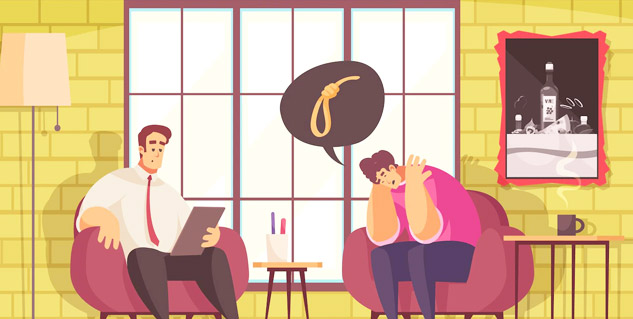 9. Consult a doctor
If nothing is working and you seem the doctor can help you or give the best advice, consult the doctor and discuss the complication and situation that hurts you a lot. They help you to overcome the situation.
10. Stay away from drugs and alcohol
Certain substances like alcohol and drugs can diminish your judgment and ability for self-control. Avoid them as they may cause you to act on suicidal thoughts. To protect yourself from negative thoughts, stay away from alcohol, it provides relief sometimes but injured you seriously. It decreases your willpower of yourself.
11. Plan a trip to divert the mind
The most important thing to do is to move away from the place or situation where you can potentially act on the suicidal thoughts. You can plan a trip with a group or family, it helps you to avoid the negative thoughts of suicide and you can feel the connection with nature and love towards close ones also.