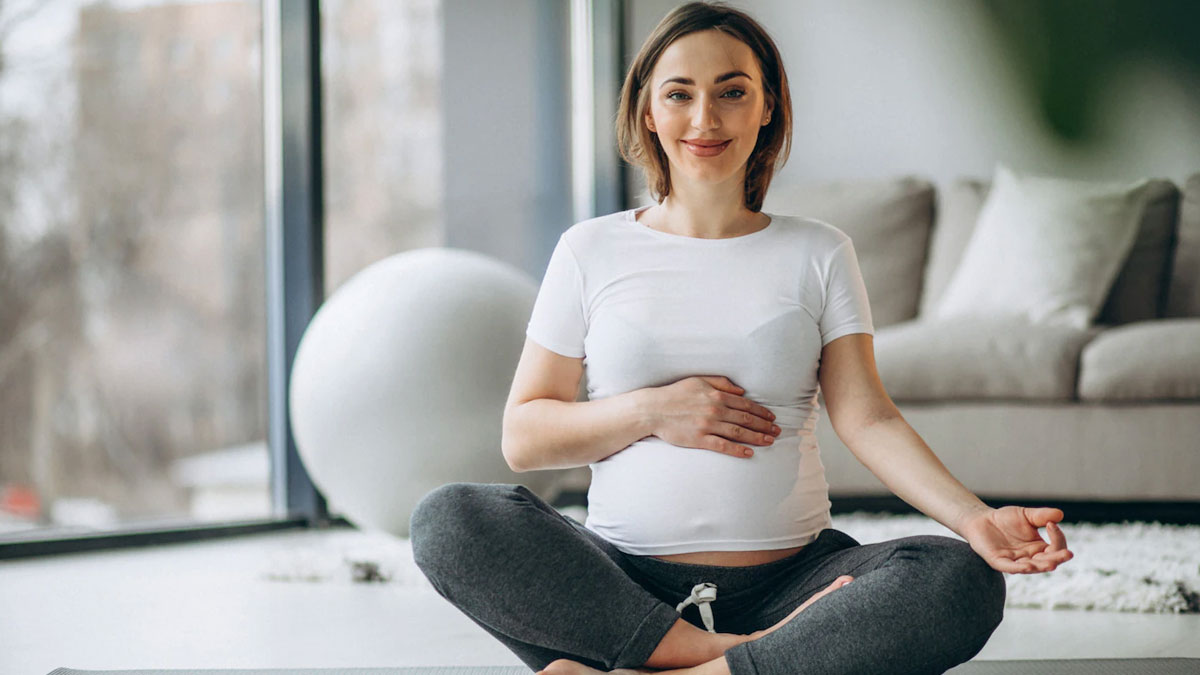 Doing yoga daily is the best practice for holistic health and doing it on a yoga mat makes the practice easier. Yoga mats are specially designed to provide comfort and support while doing all kinds of yogasanas. Particularly for prenatal yoga, a yoga mat is a must as it offers needful support and stability to a pregnant woman. There are different kinds of yoga mats ranging from different sizes, material, texture, support, etc. How to pick the right yoga mat for you? This article talks about specifications to look for while buying a yoga mat for pregnant women.
#1 Check the thickness
The thickness of yoga mats range from 1/8 inch to 1 inch. Which thickness mat to buy depends upon a person's personal needs. For example, people who have aching back and joints should opt for thicker mats whereas those practicing balancing yoga should buy thin yoga mats. For pregnant women, thick mats are preferred. This provides grip and comfort. So go for mats thicker than 1/4 inch.(click here to read benefits of prenatal yoga)
#2 Area of practice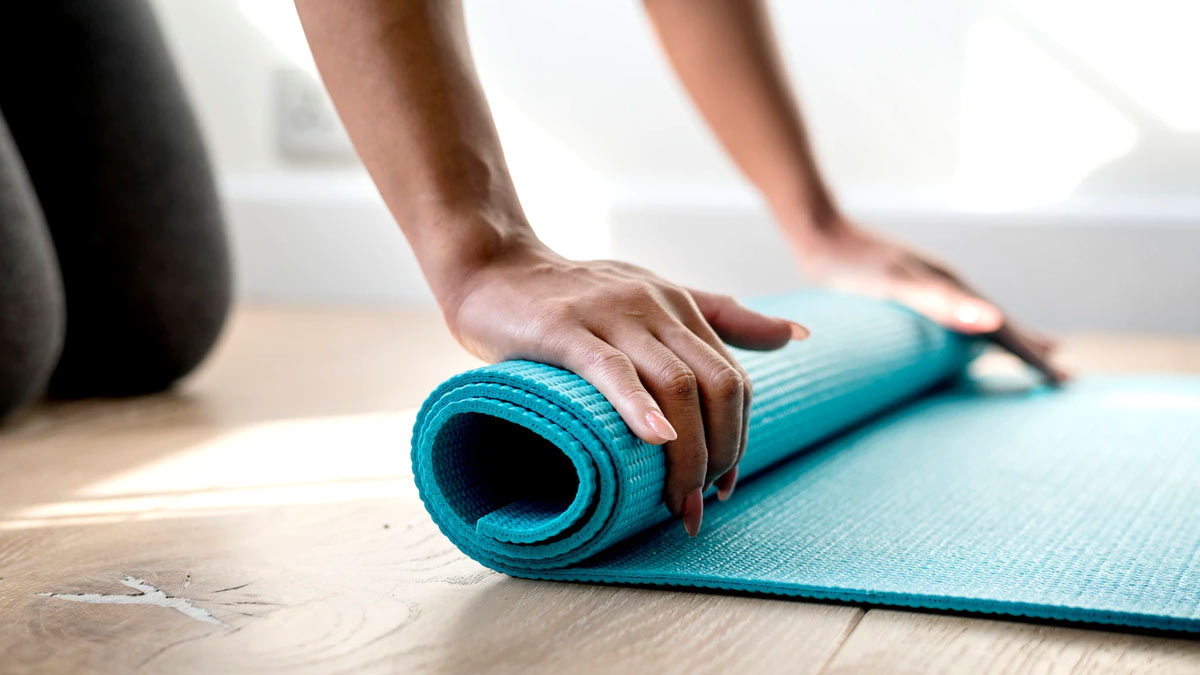 Whether you will be doing yoga in your home or a park, is also an important deciding factor. You can get a thinner mat for at-home workout and a thicker mat for outdoor yoga. However, if you have hardwood flooring, prefer thicker mats. Also, check the size of the mat accordingly.
Also Read: How To Pick The Right Mat
#3 Material of the mat
Different yoga mats are made with different materials. Natural rubber, synthetic rubber, latex, cork and PVC are some of the commonly used materials for yoga mats. During pregnancy, you should invest in the best quality mats like ones made of PVC to provide best support and stability. Besides, buying a good quality mat is a one-time investment as these are very durable and last for months, and sometimes years.
While checking the material, you should also check the stickiness of the mat. Since you cannot take any risk during pregnancy, invest in a mat that doesn't slide while exercising and provides maximum grip.
#4 Size of the mat
The standard size of a yoga mat is 68 x 24 inches which is suitable for most people. However, it is better to get a large-sized yoga mat to provide maximum support. Pregnant women should get extra-wide mats, in case they fall on the side and need support for belly.
Also Read: 5 Prenatal Pilates Exercises For Expecting Mothers by Vesna Jacob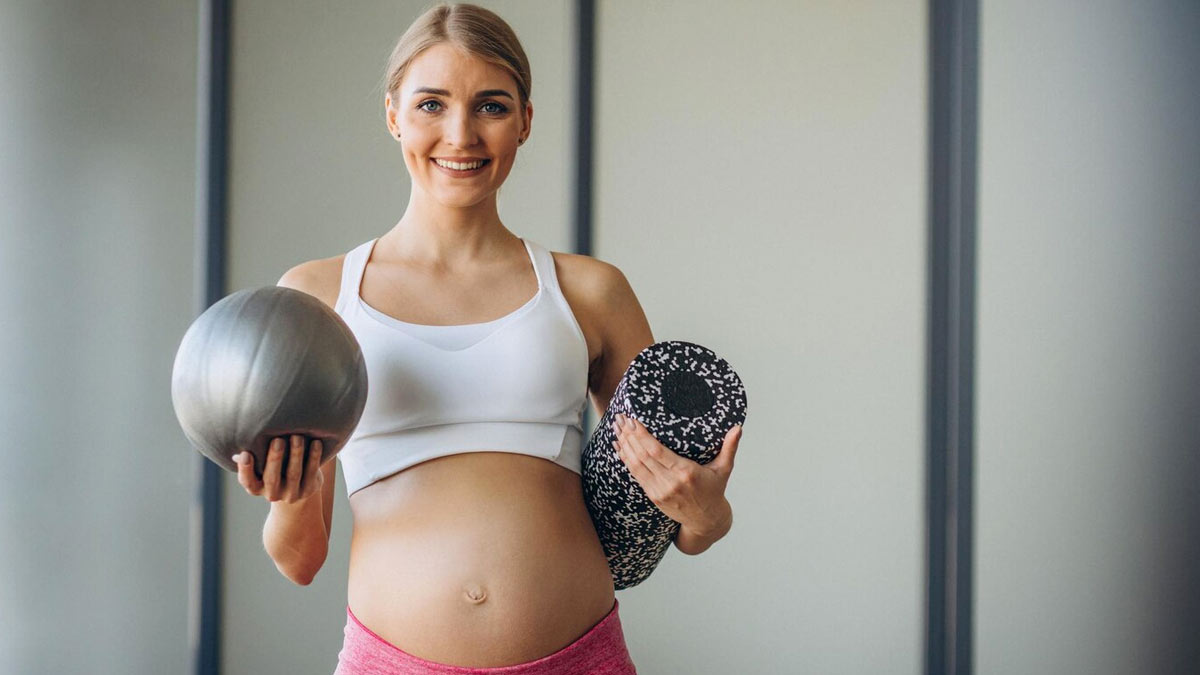 #5 Texture of the mat
Textures might not seem to be important but trust us, they play a very important role. Rough-textured mats are good for intense yoga practices whereas smooth yoga mats are apt for sitting practices. For pregnant women, it should neither be very coarse nor very smooth. Coarse texture might cause irritation whereas smooth texture increases the risk of slipping. So, go for a balanced texture.
Lastly, since you will be carrying the mat, make sure it is not too heavy. A light-weight mat is easy to hold and carry to places. These won't utilise a lot of space in your house or car.
Image credits- freepik