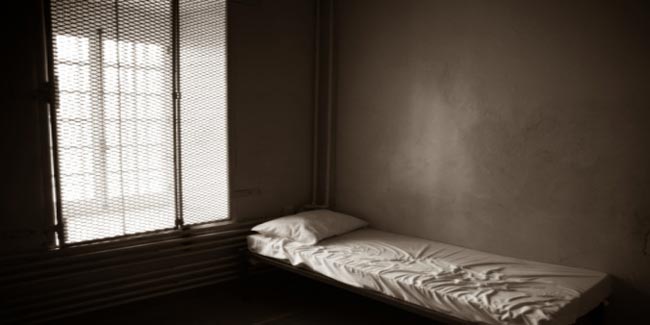 As you lay your head on your peaceful pillow, you expect a paroxysm of dreams, that which will make your morning worth the waking hysteria. But the orchestra playing in your dreams may sometimes sound like the death knell.


Your pillow is not as wondrous as you may think it to be. Nearly seventy percent of people say that a pillow is very important for their good night's slept, and sleep is much needed by your body. To tell you the truth, you should be replacing your existing pillow with a brand new one every six months. This is because your pillow is the ground for a host of critters and debris. We have dirt, oil, dead skin cells trapped in there and this could lead to acne. Additionally, dust mites from the spider family are present on the crevices of your pillow. Learn to make your sleep a hygienic and healthy experience.





The disturbing sleep
While the good news is that dust mites do not carry any risks other than allergic and asthmatic reactions, the idea of sleeping amidst thousands of pests can be upsetting.

Some scientists even say that your pillow and your stuffy air in the bedroom is enough to get you sick, seriously sick is what we mean. These are ideal breeding grounds for pests and you could catch flu, get chicken pox, or even have leprosy. It is very common for bugs to make their way into your homes and onto your pillow, so you need to be on your guard. After your night time sleep if you find that the symptoms are strong in the morning then this could be a sign that the problem actually lies with your pillow. If you are suffering from nasal symptoms without any rhyme or reason throughout the year then you should get checked, the cause could be dust mite allergy. Also, the idea that placing the pillow inside a clean pillow cover will make things fine is wrong. Underneath the cover you are covering something nasty and the faster you understand this the better it is for you.


Also read : 3 ways you could be runining your mattress


What is the remedy?
The answer is very simple, change your pillows. Wash your bedding regularly and airtight covers for your mattresses and pillows. You could just let your pillow inside the dryer for 30 minutes and this can clear out if not all then at least some of the clutter from the pillow.
Then there are some tips for buying a pillow too. When buying a pillow you should ensure that it fills the gap between your head and your shoulders when you lie. Also, those people who sleep mostly on their stomach or on their back should have thinner pillows. It is also important to buy a pillow each time you change your mattress.

For those who cannot afford a new pillow, it is important that you buy a synthetic one and wash it every two to three months. Also, put your pillow out to dry each every time the sun is shining outside. Before you brush this off as another medical shenanigan, remember, a pillow is as good as Petri dish when it comes to cultivate bacteria.
Image source : Getty

Read more articles on Healthy Living
For more such stories, Download Onlymyhealth app