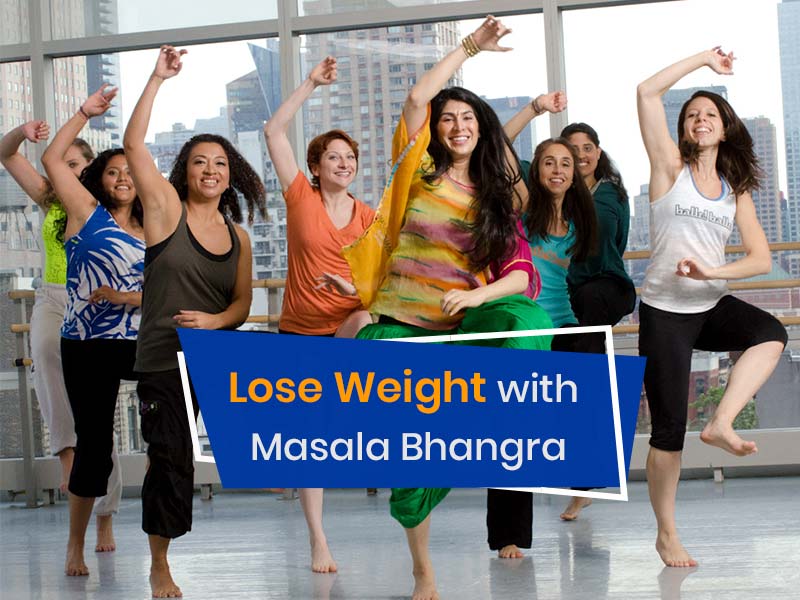 Most of us get stressed as we put on some kilos. Weight loss thus becomes the most stressful part of our lives. Regardless of the continual efforts to shed the excess weight, we fail to achieve the desired mark in the weighing scale. If you are also victimized by weight gain but don't want to pay for the gym, we have got a solution for you. No crash diet, no gym sessions, just groove to the beats of Bollywood and do Masala Bhangra. This is a fusion of dance, Bollywood and fitness to gain weight loss benefits. Those who are keen to know more about Masala Bhangra should read this complete article.
Bhangra is one of the most celebrated dance forms without any step restrictions. This is the absolute favorite dance form that can make even a non-dancer groovy. Masala Bhangra became popular in the past few years after professional trainers and fitness enthusiasts took up this dance form from a fitness angle. This dance-cum-exercise is not only practiced in India but is widely popular in western countries where people are joining dance classes for fun and fitness.
Know more about Masala Bhangra
This is an Indian dance workout with the steps of Bhangra. This dance engages the complete body from head to toe which helps in exercising the body all at once. One session of 45-60 minutes for a few weeks would make you slim to fit into your old small-sized clothes. The best part about masala bhangra is that anybody of any age and perform this for dance and fitness. Set yourself free and just groove to the beats.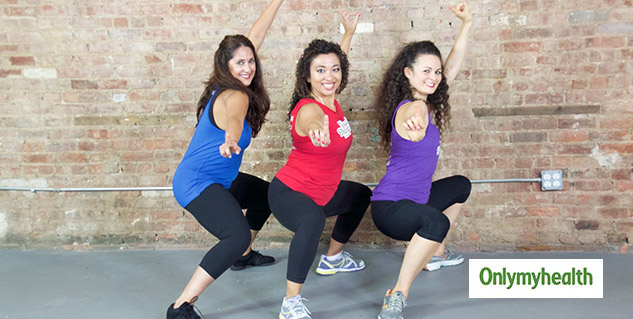 Also Read: Do Slimming Belts Really Aid Weight Loss? Here's The Truth
How does Masala Bhangra help In Weight Loss?
This is the most fun way to carry weight loss. It has both the important factors required to reduce weight- metabolism and activity.
One has to be physically active in order to burn calories and melt unnecessary fat from the body. You won't know but this dance form would exercise each and every part of your body. It boosts metabolic rate to speed up the calorie burn. Some people have claimed to have lost as many as 20 kilos just by doing masala bhangra regularly, which is unbelievable.
While the biggest advantage is weight loss, here are some other health benefits of this dance cum workout:
No more worrying about calories- No matter you had cereal or parantha with butter for breakfast, this dance would burn all the calories. Which means, you can easily burn the calories you consumed.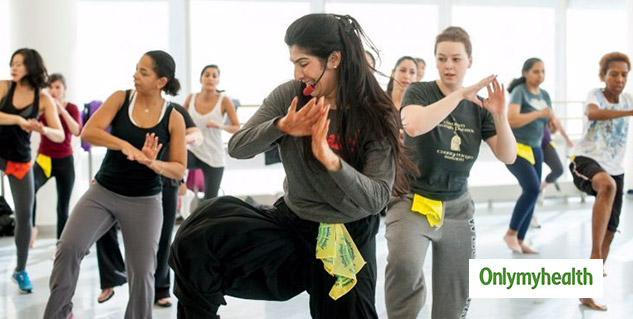 Also Read: Scientific Reasons Why We Tend To Gain Weight In Winter Season
Reduces stress- Dance is associated with stress release. The more you dance your heart out, the better and less-stressed you'll feel.
Improves stamina- Following the steps in the early days would be tough but with each passing day, your strength and stamina would increase.
Betters heart functions- Bhangra is a high-intensity dance form. It would improve your heart functions for better circulation and cardiovascular health.
Read more stories on Weight Management