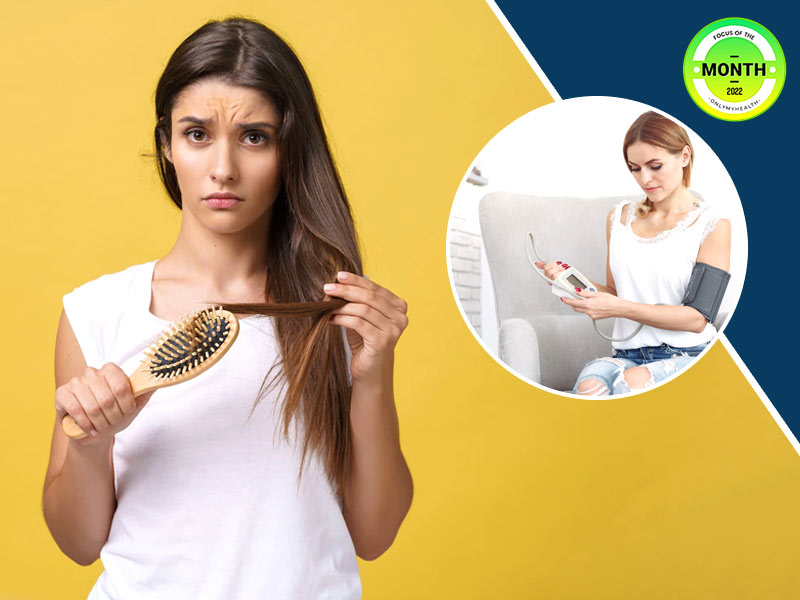 High blood pressure a.k.a hypertension is now the universally accepted warning sign. Although hypertension affects 80% of the Indian population today, many are still unaware of it since the symptoms are not as easy to spot. It is like a sneaky health concern that could be pumping its way through your veins. With high blood pressure, comes an entire baggage of side effects, hair loss being one of them. Get insights from Dr. Shefali Saini, a Traya Dermatologist about the link between hypertension and hair loss.
Does hypertension cause hair loss?
Receding hairline is a fact of life for many men, especially in their late 20's. However, hair loss is not a symptom of increasing bood pressure per se, but rather more of a side effect. A series of studies have been conducted to find a direct link between hair loss and hypertension. It was found that hypertension was very strongly associated with pattern or vertex hair loss - hair loss at the crown or top of the head and that those with a stage 3 of higher levels of blood pressure are at a higher risk of facing hair fall. The initial theory was that high blood pressure restricts blood supply to the hair follicle, but the main culprits to be blamed are the medications involved to treat a hypertensive patient.
How high blood pressure medicines affect hair health?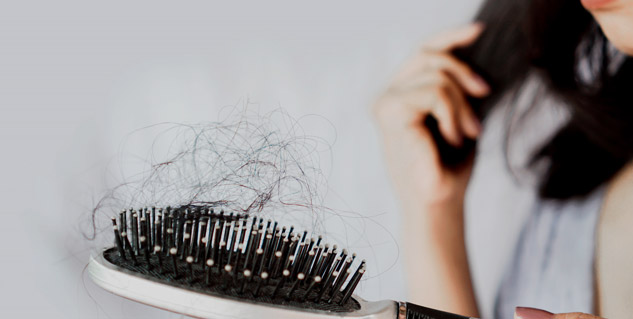 Hypertensive patients are often prescribed with medications that are meant to lower the blood pressure levels. However, anticoagulants or "blood thinners" have been implicated to cause hair loss or alopecia of some extent due to their therapeutic activity. These drugs include heparin, warfarin and many more.
Also Read: No More Hair Thinning, Bring These Herbs To Your Rescue
Other common classes of drugs used to treat hypertension include Diuretics, Beta blockers, ACE inhibitors, calcium channel blockers and ARBs (Angiotensin II Receptor Blockers) which are known to cause hair thinning and eventually hair loss.
In most cases, the hair fall caused due to these medications is temporary and reduces once the medication is stopped.
However, stopping these medications is not an option. It's best to consult your doctor for an alternative.
Stress In High BP And Its Effect On Hair Health
Along with being constantly anxious, a hypertensive person ideally puts themselves under more stress than usual. Stress affects their blood pressure and spikes it but also impacts hair health. In such a case, the following series of events are caused: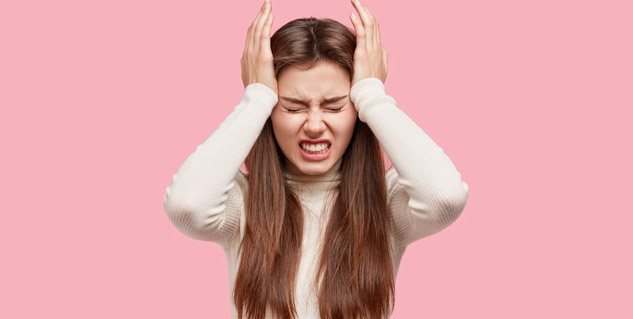 Prolonged stress constricts the blood vessels and thus limits the blood supply.
Both these together hamper hair health as they deprive the hair follicles of essential nutrients and oxygen rich blood supply that is ideally required to maintain good hair health.
This lack of essential nutrients decreases the diameter of the follicle thereby causing hair to thin and lose its quality and shine.
Is hair fall due to hypertension reversible?
This is a very common question that people ask the doctors whether it is possible to reverse hair damage caused due to high BP. According to Dr. Shefali, while hypertension does play a role in hair fall, they are only a small part of a much larger problem- your lifestyle! The reason you have hypertension is because of various other factors like unhealthy eating habits, a disturbed sleep cycle, physical or mental stress and much more. In order to reduce hair fall and maintain a healthy set of hair, it is important that you first take care of these triggers which in turn reflect your hair health.
Also Read: 5 Flowers That Work Wonders For Skin And Hair
Apart from this, you must follow a good hair care routine as per your hair types, hair problems and also, season. Different environmental condition require different treatment to survive. So, consult a good dermatologist to find out the best haircare routine for you. Hypertension is a lifetime affair that can be managed through medications but it is difficult to manage its ill-effects on other parts of the body including hair.
Image credits- freepik