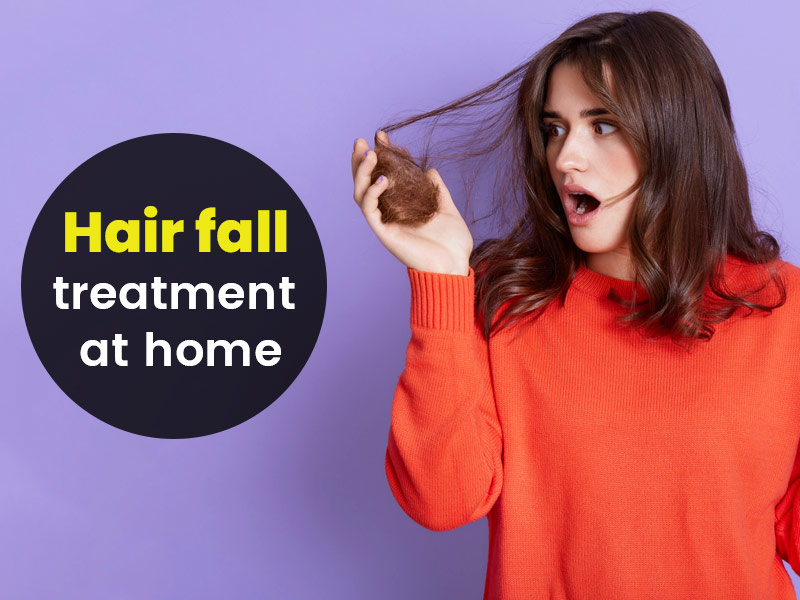 Don't you absolutely hate it, when you comb your hair and all do do is lose hair. Hair fall is a very common problem in e everyone's lives irrespective of the gender. Rest assured you are not the only person who's afraid of going bald one day because of the hair hair. Albeit don't you worry, Onlymyhealth has got your back and you're all covered. Follow these easy to do and at home tips and tricks to treat your hair. You'll have your dream hair in. o time.
Causes of Hair Fall
Hair fall happens dues to several reasons. A few causes if hair fall are:
Hormonal Changes
Season Change
Pollution
Genetics
Nutritional deficiencies
Stress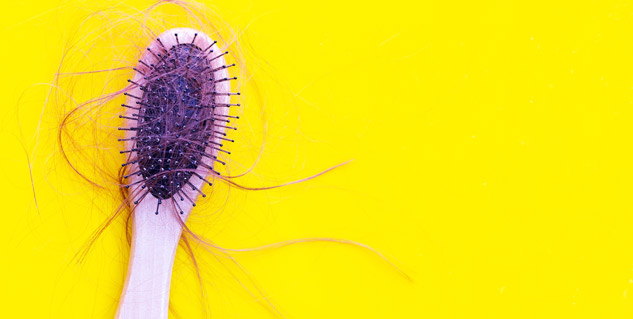 Also Read: Got Frizzy Hair Post Headwash? Here Are 7 Home Remedies That Can Help
Hair Treatment At Home
Egg
Eggs are known for their protein content, and helps in nourishing and adding shine to the hair while encouraging the hair to grow. You will need 1 large egg, 1/2 cup milk, 2 spoons olive or coconut oil.
It is a simple method of application, just mix the ingredients together to form a smooth liquid consistency. Apply this thoroughly on your scalp and the lengths of hair.
Use a shower cap to cover your hair and let it sit for a minimum of 30 minutes. Rinse off with lukewarm water. In order to avoid the smell of egg post the wash, apply some hair serum. It will act both as a scent as well as a smoothening serum.
Curd
Curd not only moisturises and hydrates the hair, but it also reduces hair breakage and split ends. Therefore, curd helps in preventing hair loss and strengthens the hair.
The ingredients are simple and readily available in the kitchen. Just take a bowl full of curd, add in 1 spoon honey and 1 spoon oil of your choice. Mix the ingredients well and apply the mixture from your roots until the tips.
Leave it on for a minimum of good 30 minutes and then wash it off with lukewarm water. You'll instantly see the results for yourself.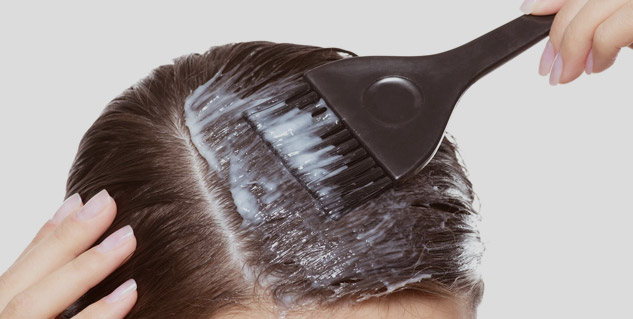 Green tea
Green tea constitutes antioxidants that helps in fighting off free radicals while nourishing the scalp at the same time. Green tea assists in reducing the hair loss effectively and efficiently.
Simply take 5 spoons or increase the amount of green tea depending on your hair length and 1 egg yolk. Mix the ingredients thoroughly to form a creamy texture and apply it directly to your hair.
Leave it on for a minimum of 30 minutes before washing. You can also use a conditioner for an added smoothness.
Banana
Bananas aids in reducing the hair fall and breakage. Alongside, it also makes the hair shine and reduce dandruff effectively.
Take 2 bananas (preferably over-riped), add in 1 spoon of honey and 1 spoon of coconut or olive oil.
Blend the banana in the blender or mixer and run this through a strainer so that it is smooth and not lumpy paste.
Mix honey and coconut oil in the premix and apply it to your roots and ends. Let it sit for about 30 minutes. Wash it off with a mild shampoo in lukewarm water.
Also Read: Benefits of Banana On Skin, Hair and Health
Avocado
Avocados are one of the lesser-known and most effective ingredients that help in reducing frizz, taming the hair. Ot also reduces split ends and breakage, leaving the hair hydrated and dense.
Take one 1 ripe avocado, add in 1 spoon of almond oil and 2-3 spoons curd. Blend the ingredients well till a thick and smooth consistency is formed. Apply this on your hair from roots to tips and let it sit for atleast 30 mins.
Wash off with lukewarm water and a mild parabin free shampoo and conditioner.